Cardano Users Able To Earn ADA From November, Says Hoskinson
Shelley will go live on mainnet early next year.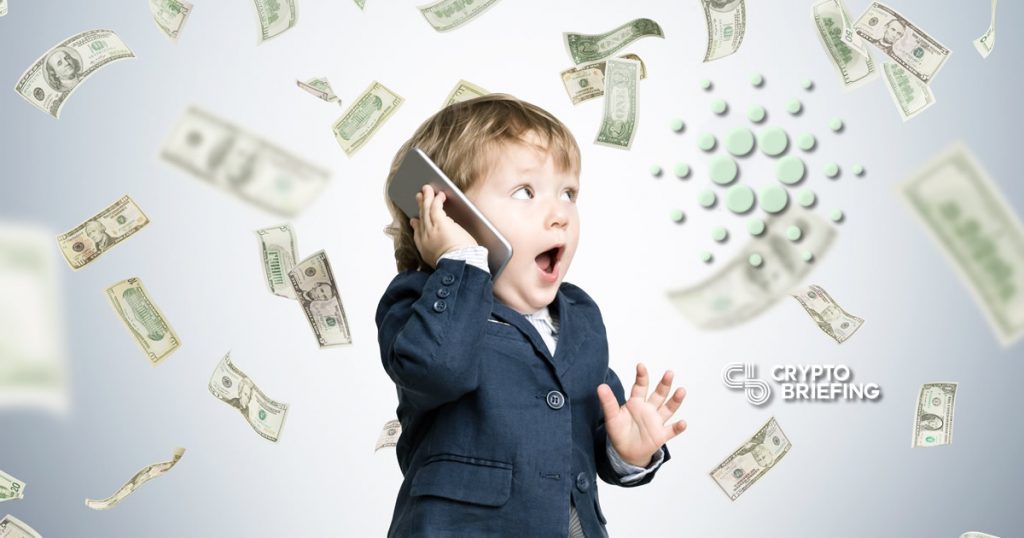 Following the successful launch of the Shelley testnet last week, Cardano users will be able to earn ADA from November onwards as the network starts to add all the additional functionalities to the staking protocol ahead of a slated move to mainnet sometime in the new year.
Speaking at the Cardano Summit Bulgaria, IOHK CEO Charles Hoskinson said they were on track to launch the incentivised testnet by November. "It's a nice little sandbox…just like Cardano," he said, "the only difference is you can register as a stake pool, you can delegate, you'll have all the interfaces to start actually staking."
The staking protocol forms part of the work carried out for the Shelley phase. With the successful launch of the testnet on Wednesday, the next step is to begin testing it with actual users. "We're basically having a dry run across many different, in many different environments", explained David Esser, Cardano's Senior Product Manager.
"It's the beginning of Shelley, where there are real rewards," he added.
Any ADA holder is eligible to participate. The testnet is an actual blockchain, and the ADA staked on the incentivized testnet will be the actual cryptocurrency. The plan is to take a snapshot of the Cardano network in the coming months, with users holding ADA in either a Daedulus or Yoroi wallet having their balances ported over onto testnet.
"Once the snapshot has been taken you'll be able to delegate tokens in the testnet," said Esser. Those holding ADA on exchanges or in a Ledger wallet will not have their balances transferred onto the testnet; nor will users who buy ADA after the date of the snapshot.
Esser declined to provide a date for the snapshot.
The normal annualized return for staking programs ranges between 3% and 12%. Esser wouldn't pin an exact figure on how much holders could hope to earn in the incentivized testnet, but he did say it would be "really competitive".
Holders will not be able to buy tokens from the secondary market to use for staking, as well as sell any ADA earned back on exchanges. But "the ADA that you'll earn [during the testnet period] will get rolled over onto the mainnet", said Hoskinson.
Although the amount in question is likely to be a fraction of ADA's current daily trading volume, Esser said they will port tokens over gradually, and proportionally, in order to prevent any major shocks to the market.
Based on current projections, the mainnet is expected to take place sometime in Q1 2020. According to Esser, there are no plans to keep the testnet running after the mainnet deployment.