Cardano Fund Invests in COTI Ahead of Smart Contract Launch
Cardano's VC arm cFund is backing COTI to bring improved payment solutions to ADA.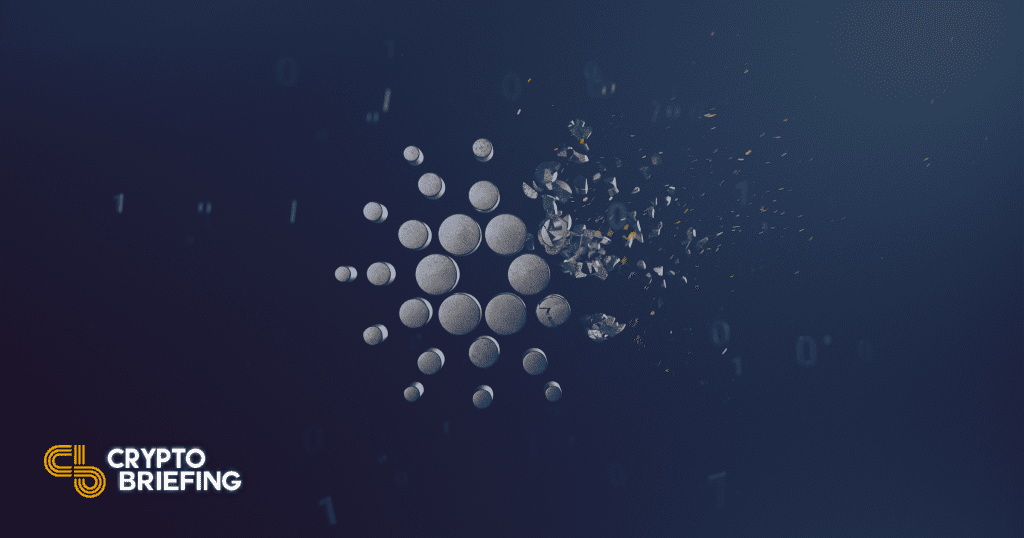 Key Takeaways
cFund, the Cardano ecosystem venture fund, has announced an investment in COTI.
COTI builds infrastructure for facilitating "finance on the blockchain".
Cardano and COTI have partnered in the past. COTI helped launch ADA Pay in 2019.
cFund, Cardano's venture fund, is investing in COTI.
Cardano Makes VC Investment
The investment will set the path for the two projects to explore "cooperation and collaboration." COTI builds fintech infrastructure for blockchain, allowing for the creation of native payment solutions.
It focuses on bringing scalability to blockchain-based payments, which have traditionally been held back by high fees and network congestion. It's worked closely with Cardano in the past, creating the earliest version of ADA Pay in 2019 and will upgrade the solution ahead of Shelley's launch.
Shahaf Bar-Geffen, CEO at COTI, highlighted the tight relationship between COTI and Cardano. He said:
"Cardano has one of the biggest and most engaged communities in the space and we are excited to join this family as partners. Today marks a milestone for COTI's development and we're excited to look to the future and to work together with the Cardano team."
Cardano's Charles Hoskinson added that the blockchain intends to "leverage [COTI's] advanced fintech architecture to enable future finance applications on ADA."
cFund has been set up specifically to support projects working within the Cardano ecosystem. Wave Financial will manage the fund.
Though the exact size of the investment has not been revealed, further announcements are expected sometime in 2021.
Blockchain's Development Continues
The news of the COTI investment is another sign that the Cardano ecosystem is growing. The project is set to launch its Shelley mainnet in the coming weeks. It's one of its most anticipated updates, focused on bringing decentralization to the network.
Cardano is ultimately hoping to capture part of the market that Ethereum currently dominates. It's sometimes described as an "Ethereum Killer" alongside projects like Polkadot and Solana.
Some Ethereum fans have taken shots at Cardano in the past, pointing out that smart contracts are not yet live on the platform (smart contracts are due to launch with the upcoming Alonzo hard fork, scheduled for this summer).
However, Cardano founder Charles Hoskinson and other fans of the project have been vocal in highlighting its ongoing development. Last month, Hoskinson posted a viral tweet showcasing the various apps that form the Cardano ecosystem today.
Hey Ghost Chain carnival barkers, I ran out of space for my picture. I guess I need a bigger one pic.twitter.com/gVXpAfOazd

— Charles Hoskinson (@IOHK_Charles) March 20, 2021
Once Shelley is complete, the blockchain will progress to the Goguen era. That's when smart contracts are expected to be integrated with the Alonza fork. Finally, scaling and governance will follow.
Disclosure: At the time of writing, the author of this feature owned ETH and several other cryptocurrencies.