Key Ethereum Researchers Vote to Ship Proof-of-Stake in 2021
Proof-of-Stake could be coming to Ethereum in 2021. A poll conducted by Ethereum 2.0 researcher Justin Drake shows that the community is overwhelmingly in favor of fast-tracking the upgrade.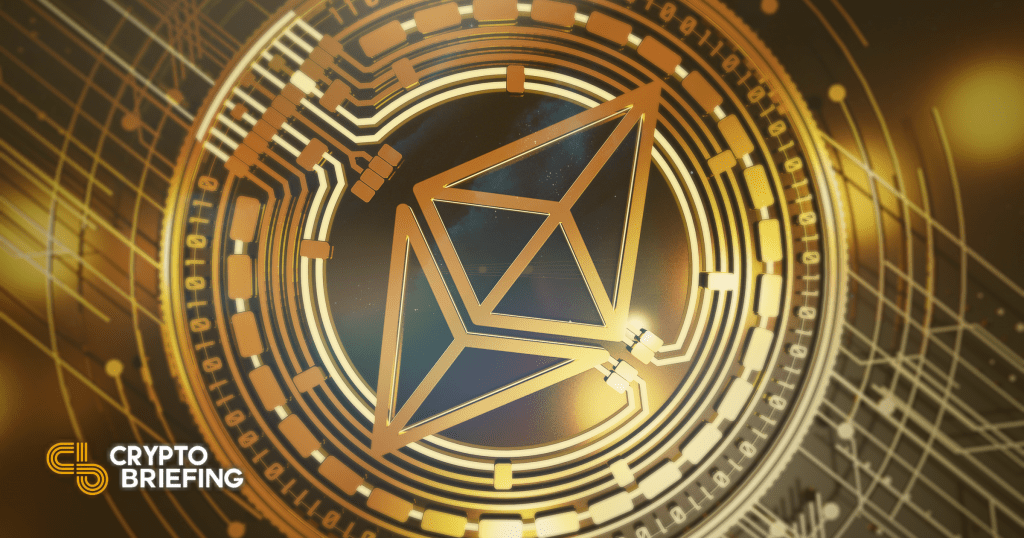 Key Takeaways
Vitalik Buterin and other Ethereum researchers have supported launching "the merge" phase of Ethereum 2.0 in 2021.
The initial Ethereum 2.0 roadmap planned for launching sharding ahead of the merge of Ethereum mainnet and the Beacon chain. Ethereum's latest plans involve fast-tracking the merge ahead of sharding.
Justin Drake told Crypto Briefing that he is "confident" that Proof-of-Stake will go live this year.
Ethereum looks set to launch Proof-of-Stake this year.
Proof-of-Stake on the Horizon
Ethereum could ship Proof-of-Stake before the year is out.
Justin Drake, one of the researchers working on Ethereum 2.0, shared a poll earlier today, showing that 86% of those he surveyed are in favor of fast-tracking the update to launch in 2021. Respondents included Vitalik Buterin, Danny Ryan, and other Ethereum researchers (Importantly, other key ETH1 developers hadn't answered when Drake posted the poll).
early polling suggests possible support for a 2021 minimum viable merge target

the merge comes after EIP-1559, itself slated for the London hardfork in July/August

"minimum viable" means no transfers, no withdrawals, no statelessness, no major EVM change pic.twitter.com/CzhSSKnT0r

— Justin Ðrake 🦇🔊 (@drakefjustin) April 5, 2021
Drake's poll discussed the idea of launching a "safe minimum viable merge" in 2021, meaning one with no transfers, withdrawals, statelessness, or changes to the Ethereum Virtual Machine.
"The merge" refers to Phase 1.5 of Ethereum 2.0, otherwise known as Serenity, in which Ethereum mainnet will be docked with the Beacon chain. This update will mark Ethereum's move to Proof-of-Stake.
In the current Ethereum 2.0 roadmap, Phase 1 is scheduled to launch next. Phase 1 will introduce sharding, bringing 64 new chains onto the network to spread its traffic.
However, the Ethereum community has recently discussed pushing the merge forward ahead of sharding. In a Reddit thread posted to /r/ethereum last month, Buterin and Ryan said they were in favor of the change.
Now, Drake's poll suggests that the merge could launch as soon as 2021.
Drake told Crypto Briefing that several factors have led to the potential Proof-of-Stake fast-track. As the update has been part of the roadmap for over six years, he said, it's "now arguably overdue."
Other reasons behind the advancement are the option to make a relatively simple merge to remove Proof-of-Work and the costs—economic and ecological—of operating Proof-of-Work. With ETH trading above $2,000, the current mechanism costs ETH holders over $1 billion monthly.
Drake also revealed that some miners have made threats of violence, which have "catalyzed efforts" towards shipping Proof-of-Stake. Some Ethereum miners have been in dispute with the rest of the community over the last few months, most recently staging a questionable protest against EIP-1559.
A Major Year for Ethereum
Proof-of-Stake is Ethereum's most anticipated update. It's been widely discussed across the community for years. Currently, the blockchain uses a Proof-of-Work consensus algorithm, similar to that of Bitcoin.
Proof-of-Stake will make Ethereum more scalable and significantly reduce its environmental impact, something that the blockchain will likely need before it receives widespread mainstream approval.
Drake confirmed to Crypto Briefing that he thinks the move to Proof-of-Stake is likely to happen this year. "I am confident we can ship the merge in 2021," he said.
Proof-of-Stake will also see validators earn fees for securing the chain rather than miners, effectively making miners obsolete. Many ETH holders have committed 32 ETH to the ETH2.0 contract to become a validator; there's now over 3.75 million ETH staked.
Ahead of Proof-of-Stake, Ethereum will also launch its Berlin and London hard forks in the coming months. London, slated for this summer, will introduce EIP-1559, an "ETH buyback" proposal that involves burning a portion of the gas fee with every transaction. That in turn will reduce the supply of ETH, benefitting all holders. Because EIP-1559 will affect miners' revenue, some have taken issue with the update, which is why there have been protests and threats against the Ethereum Foundation.
EIP-1559 should make ETH a deflationary asset if the network draws enough activity. The proposal inspired Drake to coin the term "ultrasound money" to refer to ETH, and it's been embraced by other Ethereum believers in recent weeks. Drake explained that EIP-1559, along with Proof-of-Stake, will bring major improvements to Ethereum. He said:
"Ethereum will shortly deliver economic innovation that promises to bring orders of magnitude improvements to economic security and economic efficiency."
Ethereum launches Berlin on Apr. 14. After that, based on the latest plans, EIP-1559 and the Proof-of-Stake merge will follow. The introduction of sharding would then finally mark the completion of Ethereum 2.0.
Disclosure: At the time of writing, the author of this feature owned ETH and several other cryptocurrencies.