Ethereum Miners Protesting EIP-1559 Has Accelerated Upgrade to ETH 2.0
A group of Ethereum miners is planning a protest against the protocol's EIP-1559 update. Meanwhile, Ethereum is making fast progress towards proof-of-stake.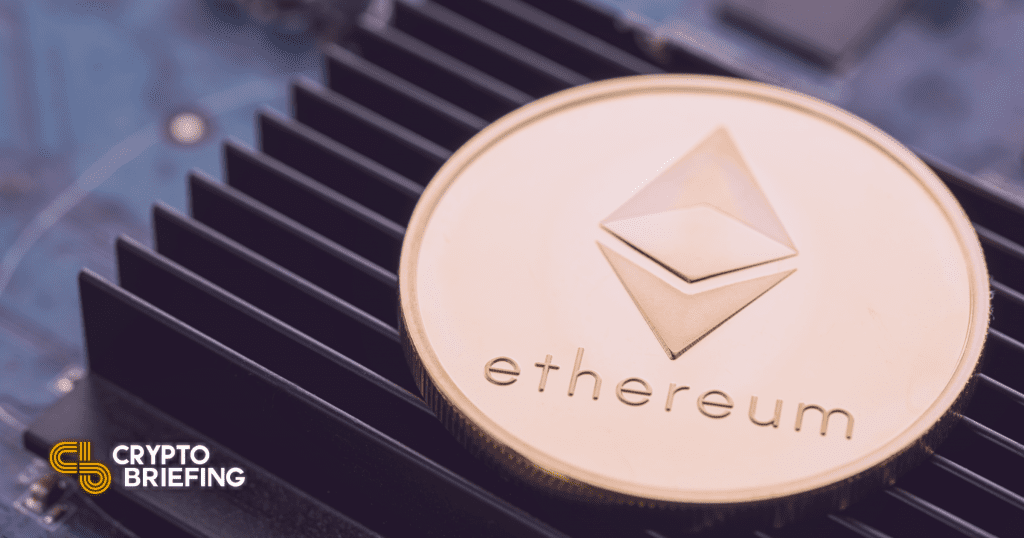 Key Takeaways
Some Ethereum miners are planning to move their hashrate to the Ethermine mining pool as a "show of force."
Many miners are opposed to Ethereum's EIP-1559 fee burn update, which is set to launch in July.
Ethereum developers are also preparing for the move to proof-of-stake. It looks like the update could get pushed forward.
Ethereum miners are planning a resistance against EIP-1559, but they may lose their power over the network sooner than expected.
Miners Protest Fee Burn Update
Several community members who provide hash power to the network plan to move their hashrate to Ethermine for 51 hours on Apr. 1.
RedPandaMining took to Twitter to propose the idea on Mar. 7, tagging various other prominent miners. One of the hashtags they used read "#stopeip1559." The post gained a significant amount of support.
For educational purposes, let's collectively move our hash to https://t.co/6osh2Op6yl April 1st for 51 hours. @etherchain_org @BitsBeTrippin @SonOfATech @maxvoltage @SavageMine @VoskCoin @Nemisist2 @notyournormalm1 @BrandonCoin1 @GuntisVitolins #eip1559 #stopeip1559 #Ethereum

— Red Panda Mining (@RedPandaMining) March 7, 2021
According to Ethereum miner Michael Carter, who runs a YouTube mining channel called Bits Be Trippin', the protest is a "show of force" that is "not attacking the network, what it is showing though is miners can coordinate." The video on which he made the comments related to the April protest drew a mixed reception.
While some supported his viewpoint, confirming their plans to participate, others were critical.
One user called BLy0n wrote:
"This shows that most of the miners don't care about Ethereum, they only care about their mining rewards. Good riddance, I'll be sure to add some hashpower to help in the little way I can in the short term. So happy to see miners soon out of the picture."
In the Twitter thread discussing the protest, Carter conceded that he thought the possibility of any group coordinating a 51% attack was "highly unlikely right now."
Nonetheless, divisions across the Ethereum community have been apparent in recent weeks. Last Friday, Ethereum developers agreed to launch the protocol's anticipated EIP-1559 update in the London hard fork slated for July.
EIP-1559 will introduce a fee burn "ETH buyback" mechanism, which affects the revenue miners can earn. It also adds deflationary pressure to ETH, strengthening the asset's economic proposition. Although many celebrated last week's decision, various Ethereum miners have made it clear that they're against the update.
SparkPool has been particularly vocal, suggesting that "many people only care about price now." Yesterday, the pool wrote that Ethereum 2.0 had "changed its narrative again" in response to an update shared by Ethereum's Danny Ryan. In a blog post, he alerted stakers to upgrade their nodes ahead of April's Berlin update.
Ethereum has faced occasional criticism for changes that have been made during the protocol's development. EIP-1559 is the latest that's caused a major rift.
Proof-of-Stake Coming Soon
One significant change that's currently in discussion involves an alteration to the Ethereum 2.0 roadmap.
In December, Phase 0 launched with the deployment of the Beacon Chain. As it stands, Phase 1 is scheduled to follow, introducing sharding. This would be followed by Phase 1.5, which involves docking Ethereum mainnet with the Beacon Chain. Ethereum would then make the transition from proof-of-work to proof-of-stake.
Earlier this week, discussions arose over the possibility of implementing the Phase 1.5 merge ahead of sharding. In a Reddit thread on /r/ethereum, Vitalik Buterin and Danny Ryan both said they agreed to push Phase 1.5 forward.
Mikhail Kalinin, who works on Ethereum 2.0 software client Teku, has since put forward a Pull Request for the merge.
It's been a while, but PR is opened. Everybody is welcome to collaborate! Let's work that through to get Ethereum Mainnet onto proof of stakehttps://t.co/C9TOccXf3Y

— Mikhail Kalinin 🔥🧱 (@mkalinin2) March 11, 2021
ConsenSys reported on the update in a blog post titled "Proof of Stake Is Coming To Ethereum Sooner Than We Think."
According to Ethereum, the merge is currently scheduled for sometime in 2022. If pushed forward, it should help Ethereum achieve the scalability it desperately needs.
The move to proof-of-stake is Ethereum's most anticipated update. With a proof-of-stake consensus algorithm, validators can earn ETH rewards in exchange for providing security to the network by locking up their holdings. Once fully merged, it will replace the current proof-of-work mechanism.
At that point, Ethereum miners will effectively become obsolete.
Disclosure: At the time of writing, the author of this feature owned ETH and several other cryptocurrencies.