Cardano Taps Polkadot To Power Multi-Chain Expansion
Polkadot's plug-and-play Substrate framework makes it easy for developers to build custom and interoperable chains.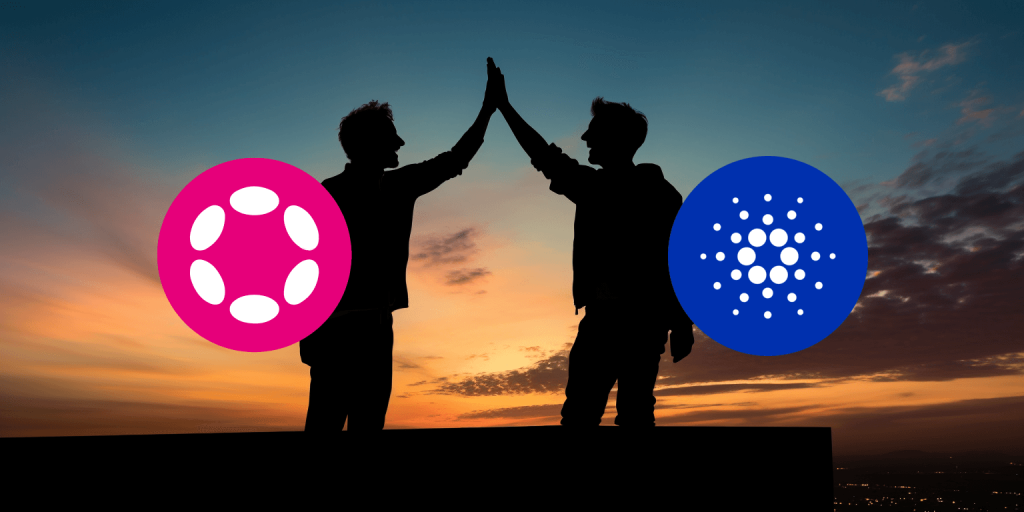 Cardano announced yesterday that it will leverage Polkadot's software development kit, Substrate, to build out its new "partner chain" ecosystem.
1/ Cardano will use Substrate, the foundation of the Polkadot SDK, to build out its "partner chain" project — showcasing Substrate's potential to expand across Web3, and its ease of use for other chains and ecosystems 🛠️

— Polkadot (@Polkadot) November 6, 2023
Unveiled at last week's summit, Cardano's newly announced partner chain model enables developers to launch interoperable and customized chains that leverage the security and liquidity of the core Cardano network. Additionally, the partner chains empower Cardano to expand its abilities into new specialized use cases.
Cardano developer Input Output Global (IOG) praised Polkadot's Substrate stack as a "proven open-source modular framework" that will enable trustless integration into the Cardano ecosystem.
According to IOG, Substrate's flexible and robust design makes it well-suited to an interoperable blockchain future. The company highlighted Substrate's consensus mechanisms and ability to address issues like stake centralization as key advantages over alternatives.
Polkadot focused on multi-chain interoperability for years before similar visions emerged within Ethereum. Its cross-chain messaging protocol (XCM) allows diverse blockchains built on Substrate to seamlessly transact.
One of the benefits of Polkadot is that it allows developers to build standalone blockchains that operate independently of Polkadot, such as Polygon's Avail project, a data availability bridge for Ethereum rollups.
Over the past 24 hours, Cardano's ADA price has declined -3.8% while Polkadot's DOT dropped -2%, according to CoinGecko.