Cardano Sets New High on Smart Contracts Testnet Launch
Cardano has successfully deployed the Plutus smart contract functionality on testnet, pushing the price of ADA above $3.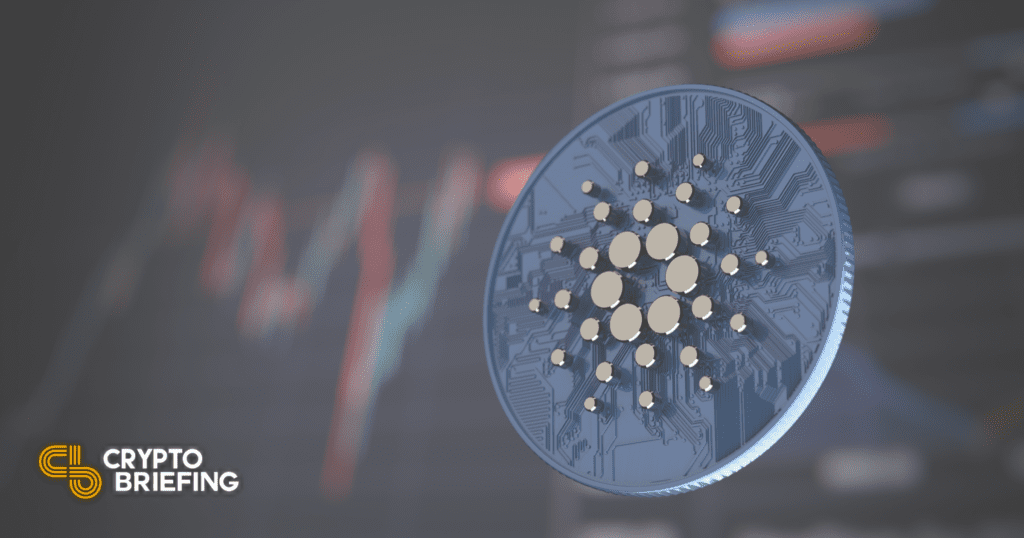 Key Takeaways
Cardano deployed smart contract capability on testnet Thursday.
ADA has surged to all-time highs above $3, putting Cardano's market cap is now $97 billion.
The highly anticipated Alonzo hardfork is on track for deployment on Sep. 12.
In a Thursday Twitter announcement, Input Output, the development company behind Cardano, revealed the Plutus smart contract capability deployment on testnet.
Cardano ADA Breaks $3
Cardano's native token ADA has rallied more than 70% since Aug. 13, when the team announced the final launch date of the highly anticipated Alonzo hardfork.
Today, Input Output, the company developing Cardano, announced that it had deployed the Plutus smart contract capability on the protocol's testnet. The update lets developers start building decentralized applications in a test environment ahead of the official mainnet launch of smart contracts on the protocol. Alonzo is currently scheduled to go live on Sep. 12.
Yesterday, we upgraded the #Cardano testnet, successfully deploying #Plutus #smartcontracts capability. The focus now is on final component testing & exchange integrations, ahead of the #Alonzo mainnet upgrade, still on track for deployment on 12 September 💪 #Cardano $ADA pic.twitter.com/lrdiYIiNKD

— Input Output (@InputOutputHK) September 2, 2021
With today's testnet launch and the mainnet launch approaching, ADA has broken $3 for the first time, putting the market capitalization of now the third-largest cryptocurrency in the space at roughly $97 billion.
The final launch of smart contracts on Cardano could open up the floodgates for the development of DeFi and NFT projects on the ecosystem. The Proof-of-Stake blockchain is Ethereum-compatible, which means that decentralized applications on Ethereum could port their smart contracts to Cardano with very minimal changes.
Furthermore, Cardano's staking contract currently has about $70 billion worth of ADA tokens locked, equating to roughly 70% of the total token supply. Once Alonzo is rolled out, much of this money could flow into tokens of other projects built on the protocol, which could potentially result in a booming ecosystem.
That being said, however, blockchain expert and Chief Investment Officer at Arcane Assets, Eric Wall, argues Cardano's smart contract launch could prove to be a letdown for users. In a Thursday tweet, he wrote that it would be "disappointing… in terms of the types of things you can build with it."
While Cardano markets itself as a next-generation blockchain and the first protocol founded on peer-reviewed research, many other blockchain projects such as Solana, Avalanche, and Fantom have already achieved greater ecosystem growth in shorter timeframes. The three Layer 1 blockchains are already smart contract enabled, Avalanche and Fantom are compatible with Ethereum (while developments from Neon Labs and Wormhole are making Solana more interoperable with the Ethereum Virtual Machine), and they all process transactions faster than Cardano. The peer-reviewed chain can theoretically process up to 250 transactions per second, while Avalanche can do 4,500, and Solana up to 50,000.