Celebrities Being Paid to Promote Tron With No Disclosures
Marques Brownlee has revealed that he was offered secret compensation to promote Tron. The Youtuber commented on the matter in a video posted to his 13.6 million followers.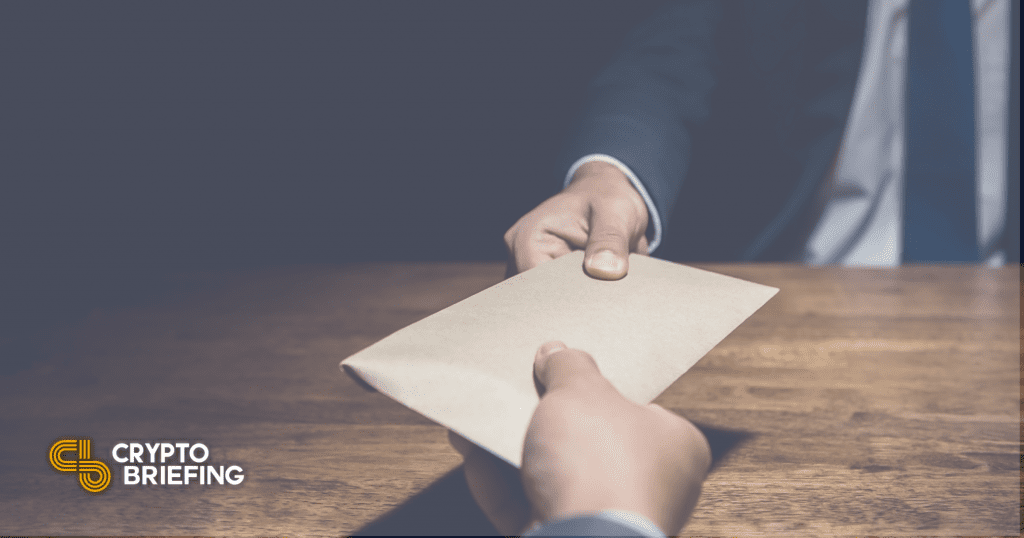 Key Takeaways
Marques Brownlee shows emails which indicate that a representative wanted to pay him for promoting Tron.
Many celebrities had tweeted about Tron on the same day.
Justin Sun made a tweet in which he denied any involvement in this matter.
The Youtuber has said that he was approached by a representative to promote Tron, and was asked not to disclose the fact that it was a paid sponsored tweet.
Tron Founder Justin Sun has refuted his involvement.
Tron's Involvement With Celebrities
Popular Youtuber Marques Brownlee, who has 13.6 million subscribers on Youtube, has stated that he was offered a sponsorship deal that required him to promote Tron. It required the Youtuber to make a tweet regarding Tron.
In the video, Brownlee shows the initial email that he had received, in which the representative had told that Tron has already enlisted many celebrity endorsements for their Twitter campaign.
On Feb. 12, 2021, celebrities like Lindsay Lohan, Ne-Yo, Lil Yatchy, and Amanda Cerny made tweets promoting TRX, the native cryptocurrency of the Tron platform. Interestingly, all these four celebrities were mentioned in the initial email that Brownlee had received.
A follow-up email read "We need not make it look like a "sponsored tweet"— Marques can openly make a remark on what he thinks of Tron in a tweet and post it," whilst also stating that they are happy to compensate Brownlee for doing so.
Brownlee called this strategy insincere and tryhard, as the representative was trying to boost the price and volume of TRX.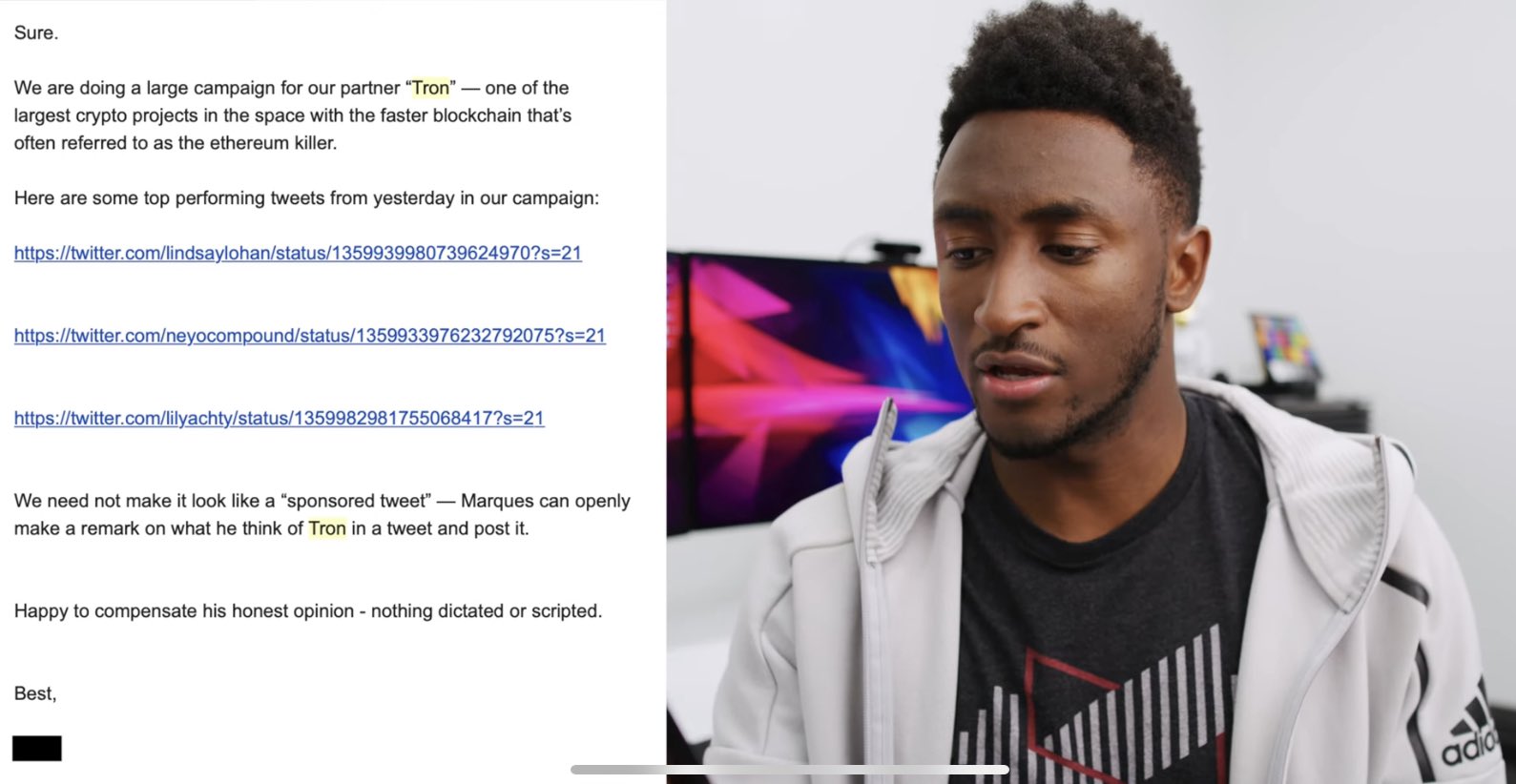 Source: Jason Choi
Justin Sun Denies Wrongdoing
Justin Sun has refuted this claim. He claims that the Tron Foundation is not involved with these activities, nor do they have any knowledge of the group who orchestrated this campaign. He further added that the foundation requires celebrities to make disclosures if they are paid for promoting Tron.
Sun said he has given TRX and WIN tokens to several celebrities, whose names he did not disclose, so they can try out the features of Tron and its ecosystem at large. He also mentions that he had similarly gifted Bitcoin and other cryptocurrencies to celebrities to introduce them to the world of blockchain.
In September 2020, JustSwap was accused of inflating its trading volume. In October 2020, JustLink faced backlash for allegedly copying its code from Bridge Oracle.
In November 2020, the Tron blockchain was brought to a grinding halt for three hours after suffering a malicious attack.
At the time of writing this author held Ethereum (ETH).