Celo Defies Crypto Market Dip as Token Soars
Projects like Mento, Moola Market, UbeSwap, Poof Cash, and Mobius Money have accelerated the growth of Celo's DeFi ecosystem.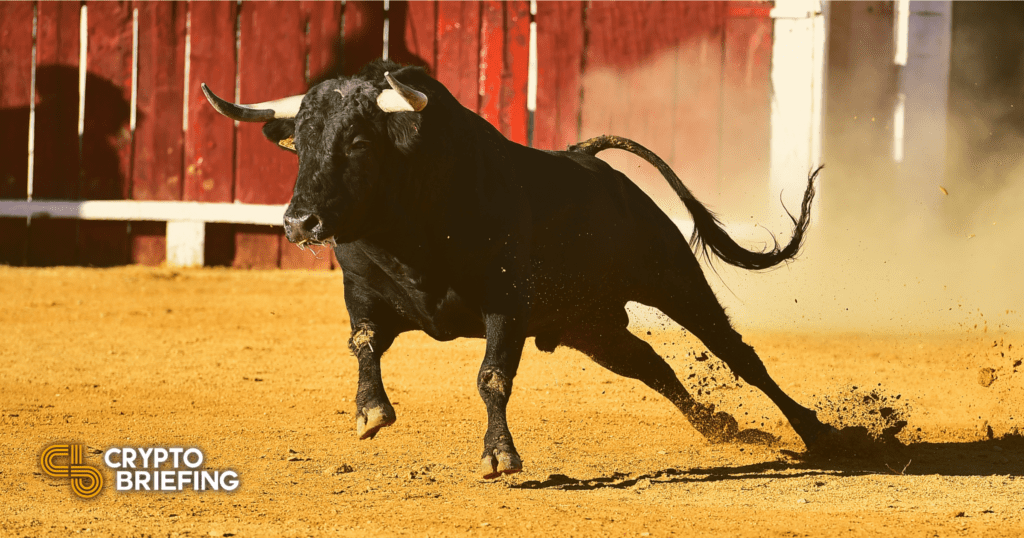 A growing DeFi ecosystem and rising total value locked have helped the CELO crypto token jump in value.
Celo Sees Rapid Ecosystem Growth
Celo is soaring. The Layer 1 blockchain's crypto token is up 28.6% today, currently trading at $7.13.
Celo is an EVM-compatible Proof-of-Stake network with a focus on providing decentralized applications to mobile users.
Thanks to organic demand for the token, CELO has climbed in the last 24 hours amid a crypto market-wide sell-off. Many other digital assets, including the native tokens for the Layer 1 networks Bitcoin, Ethereum, Avalanche, Cosmos, and Dogecoin, are currently trading in the red.
Celo's upshot can likely be attributed to the burgeoning DeFi ecosystem and liquidity mining incentives for using various crypto dApps on the network.
One of the core teams working on Celo has recently opened the Optics Bridge, which aims to help DeFi enthusiasts transfer their crypto assets to Celo from Ethereum and Polygon. As an increasing number of people have bridged ERC-20 tokens to the network, its total value locked has crossed $946 million, according to data from DeFi Llama.
Last month, the team announced a liquidity mining program called DeFi4ThePeople, offering more than $100 million in rewards to support DeFi adoption. Since then, the incentives have helped the blockchain experience continuous growth in total value locked.
Some of the top DeFi projects that have contributed to Celo's growth include Mento, Moola Market, UbeSwap, Poof Cash, Mobius Money, Symmetric, and SushiSwap.
Mobius Money, a stablecoin-focused decentralized exchange that shares some similarities with Curve Finance, is currently offering a 400% yield on USDC and ETH, which has spurred many DeFi investors to bridge their assets to the network.
Celo isn't the only Layer 1 coin to surge in recent weeks. In recent weeks, other assets like Solana's SOL, Avalanche's AVAX, and Cosmos' ATOM have risen amid growing interest in burgeoning Layer 1 networks, though none of them have survived this week's dip. CELO, meanwhile, has seen a sudden spike. After trading at around $5 for the last week, the bullish trend for the crypto is still in continuation.
Disclosure: At the time of writing, the author of this feature owned CELO, ETH, and AVAX.