CEO Explains How SALT Blockchain Lending Is Back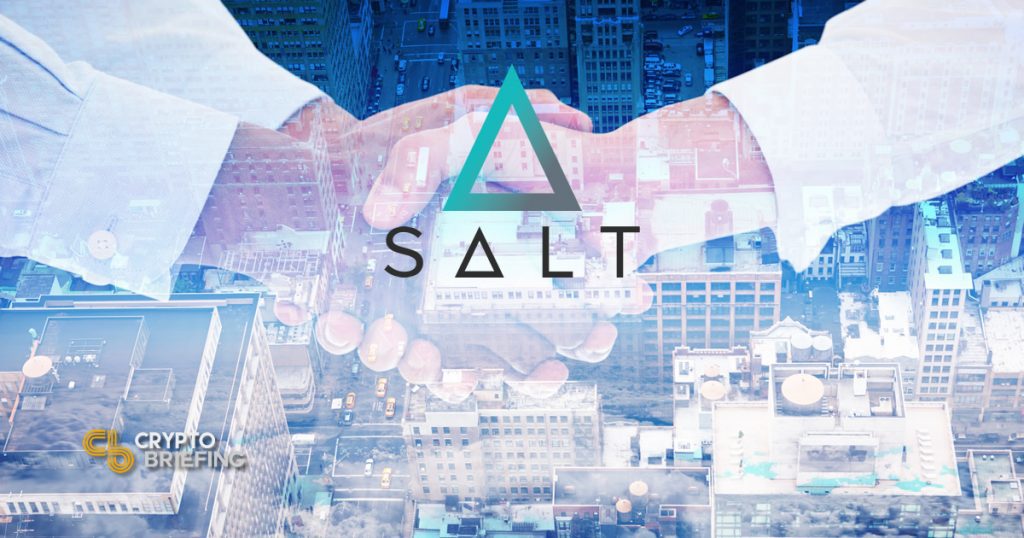 Instead of mortgaging your house, you might be able to mortgage your crypto. SALT Lending, the first platform for blockchain-backed cash loans, announced its expansion to new states and countries earlier today. The Colorado-based lending platform has also announced recent updates to the SALT protocol that will see new functionality added to the borrowers' membership experience.
"We've always had the expectation of being able to lend anywhere on the earth," said SALT Lending CEO Bill Sinclair in an interview with Crypto Briefing. "Now we're able to lend in about 80% of the United States."
In addition to reaching most of the United States, including Puerto Rico and the District of Columbia, SALT Lending also secured regulatory approval in seven countries and territories, including Hong Kong, Switzerland, and the United Arab Emirates.
The company has also added new functions for the SALT Membership Units, the official name for the token. In addition to loan repayments, the Membership Units may also be "staked" for preferential loan terms, like favorable interest rates or loan periods of anywhere from 1-36 months. "You can think of SALT Membership Units as additional collateral on the platform," Sinclair explained. "As long as it's on our platform you're given access to these terms, you're not actually spending it. You're just providing it as additional security for your loan."
"The number of cryptocurrency holders has already increased by more than 70 percent worldwide during the past year," Sinclair said in a statement. "Given SALT is also one of the few companies that actually lends in fiat currency, we're in a unique position to democratize loan access by providing a multi-faceted loan service to businesses and consumers across the world."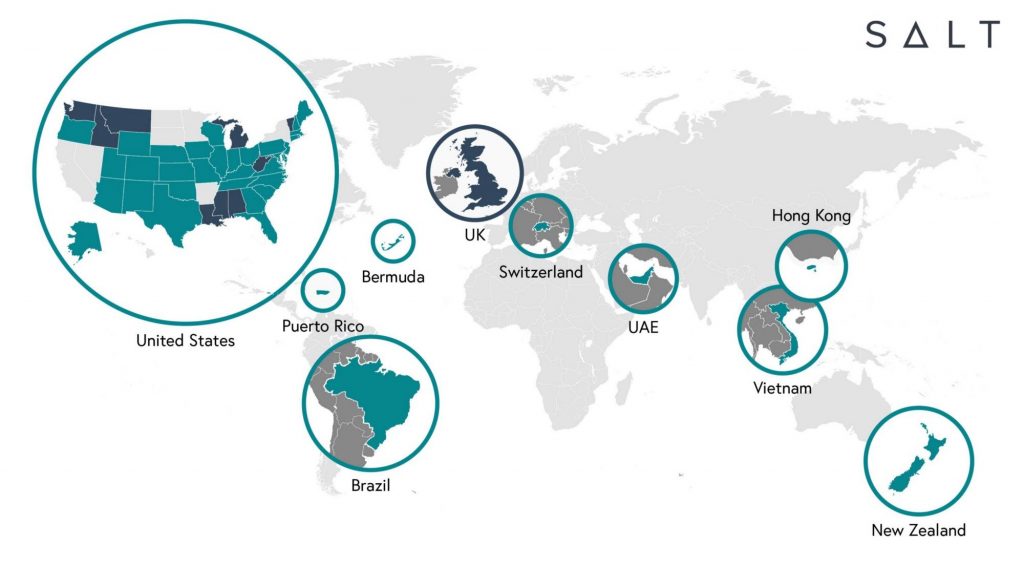 Although Mr. Sinclair was not able to go into detail about SALT's current loan numbers, prior blog posts suggest that the platform has over 65,000 registered members, with around $50 million in outstanding loans.
End of the SALT Giveaway
The expansion represents a late effort from a company which was rumored to be at the edge of collapse two months ago. Although SALT Lending originated the idea of crypto-backed fiat loans, the company suffered from several black eyes this year, some of them self-inflicted.
In an apparent effort to bolster prices and attract borrowers, SALT attached a retail value of $27.50 to its utility token when the platform launched, which could be used for repaying loan principal and interest. With a market price at around $10, this amounted to a 175% subsidy on loan repayments using the token.
That subsidy steadily increased as the market price of SALT memberships sank from a high of around $15 to the current value, around forty cents. The internet quickly filled with accounts of fourfold—or more—gains thanks to the generous opportunity for "arbitrage."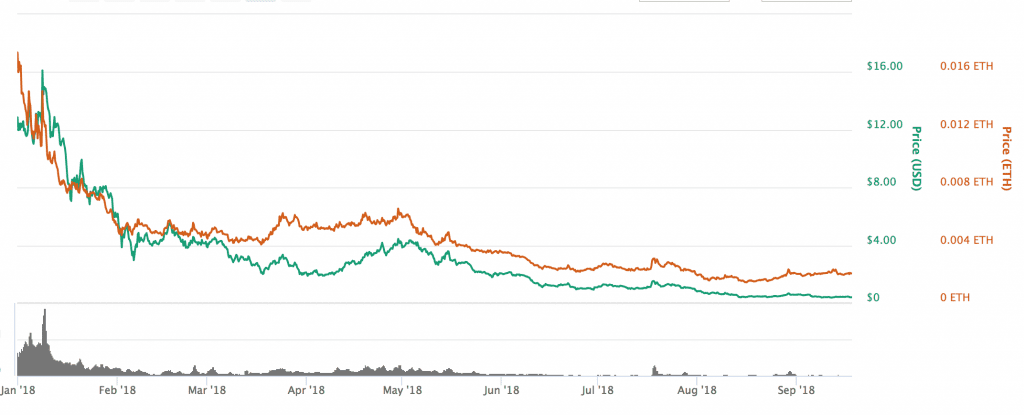 That high-priced giveaway appears to have been part of the incentive for SALT's remodel, which now measures prices through a weighted average of liquidity partners and secondary markets.
"There's a significant volume of our membership units traded in secondary markets," Mr. Sinclair said, explaining the decision to move to a dynamic pricing model. "I think for some period of time there was a sense that we would be 100% in control of our membership units and that's not the case."
Nexo Offers a Buyout
SALT Lending's troubles increased during the Spring bear market. Although hiring continued steadily, social media contact slowed to a trickle, causing some observers—and investors— to gossip about the company's health.
These rumors came to a head when CEO Shawn Owen, a Co-founder of SALT Lending, was abruptly replaced by Bill Sinclair, who had joined the company as Chief Technology Officer four months earlier. Although both the company and Mr. Sinclair declined to give further information, the transition was shortly followed by the announcement that SALT loans would shift to dynamic pricing.
But investors weren't the only ones paying attention. Nexo, a Europe-based competitor offering "worldwide" loans, issued a much-publicized effort to buy out SALT Lending's portfolio shortly after Owen's departure.
"That was an interesting marketing tactic," says Sinclair, who first learned of the buyout on Twitter. "It's not based on any business decisions. They're not licensed to lend as far as I know in any of the jurisdictions we're in."
---
Dramas aside, the transition appears to have reinvigorated SALT's media presence, as well as bringing its business model back to reality. The next steps will be towards supporting more crypto-asset classes and more fiat currencies for an increasingly global group of borrowers, according to the new CEO. "SALT has been committed to providing as many blockchain based loans in as many jurisdictions as possible in a way that is easy and transparent to our lending community," Mr. Sinclair said.
The author is not invested in SALT, but owns other digital assets.