CEO of OKCoin on Wall Street, the Future of Finance, and Funding Bitcoin Development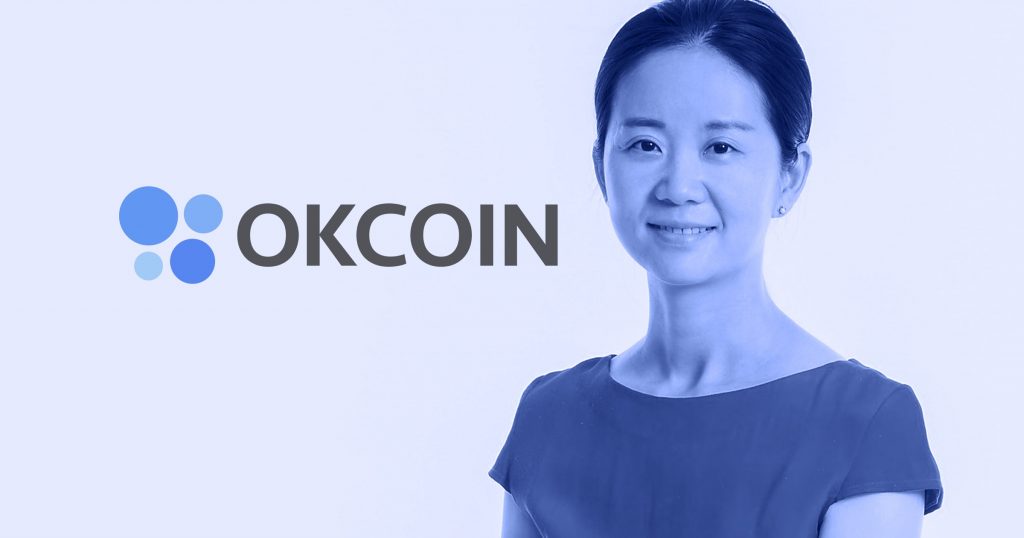 Key Takeaways
A Wall Street Veteran, Hong Fang understands the advantages of an open financial system.
Since being appointed in March, Fang's mission has been to continue the expansion of one of most veteran crypto exchanges in crypto.
The OKCoin team is so deeply invested in crypto that they also help fund open source Bitcoin developers.
OKCoin's recently appointed CEO, Hong Fang, brings a wealth of Wall Street experience to one of the oldest and most renowned crypto exchanges in the space.
In the following interview, Fang digs into her background at Goldman Sachs, expansion plans for OKCoin, and reveals why funding Bitcoin development is bullish for the entire ecosystem.
Interview with Hong Fang, CEO of OKCoin
[Crypto Briefing]: What sets OKCoin apart from competitors, and how does OKCoin fit into the sea of crypto exchanges alongside the likes of Binance and Coinbase?
[Hong Fang]: OKCoin is a US-based global crypto gateway. We are veterans of the crypto industry, having launched in 2013.
In addition to our home market in the U.S., we have a strong presence in Asia, Latin America, Europe, and Africa. We are focused on providing the safest and easiest buy-and-sell experience in crypto, leveraging both our technology and global licenses.
We're also firm believers in the power of decentralization and are really focused on looking to the future for the development and advancement of our product.
[CB]: From the website, it looks like OKCoin is trying to penetrate US markets, with little focus on gaining various financial licenses in Europe and Asia to run a regulated exchange there. Does OKCoin plan to expand to these regions?
[HF]: OKCoin serves 185 countries with a fiat to crypto on-off ramp for the US dollar, Euro, and Singapore dollar. We call San Francisco our home, but have offices in Hong Kong, Singapore, Malta, Japan, and Korea. We're also in the process of gaining new licenses in other European and international crypto hotspots.
We see cryptocurrencies as inherently borderless and global, and our team is globally distributed to match our customer base.
There are significant growth opportunities outside the larger markets in Asia, Europe, and the US, and we're well-positioned to cater to those customers.
[CB]: Do you think your experience in the investment banking industry can give you an edge in crypto?
[HF]: My Wall Street experience makes me a Bitcoin HODLer and a firm believer in a decentralized digital future. I chose a Wall Street career because I believe in the power of a free market.
When things broke down in 2008, I also questioned the efficiency of capitalism.
It took me a while to realize that the centrally managed monetary policy layer is an unquestioned assumption in mainstream economics. However, all assumptions can and should be challenged. Bitcoin is that challenger.
Because they don't rely on central authorities, crypto markets are truly free. OKCoin is a regulated US exchange, but at the same time we're also very focused on the potential power of decentralized technology at a global scale, and we're building towards that future.
Having worked at Goldman with a wide range of traditional financial incumbents and fintech challengers in their strategic and financing efforts, I learned to quickly evaluate business opportunities, grasp the fundamentals, and appreciate what may make winners. Crypto is very dynamic and exciting, but it can also generate a lot of noise.
Clearing through that noise is important, to focus on the 20% that generate 80% of the value to people.
As a firm believer in fundamentals, we will continue to invest in the underlying technology. Either through listing tokens of promising crypto projects, through sponsoring Bitcoin Core developers, or through supporting and connecting to DeFi as we have recently done through our OKCoin Oracle.
As we further develop our products, we will continue to build for the future.
[CB]: OKCoin's recent grants to fund open-source Bitcoin development have gained considerable attention. Do you think all crypto businesses have an obligation to help fund open source projects?
[HF]: I don't want to comment on what other crypto businesses do. And although we don't view supporting open-source as an obligation for all crypto businesses, we are very happy to see more players joining efforts here. It is very important for developers to have different options for funding and remain independent and free of any corporate agenda.
At OKCoin, we are inherently incentivized to invest in Bitcoin, the fundamental layer of our industry.
Considering what our future may look like, crypto will be most impactful in three layers: the fundamental layer is a distributed and trustless monetary system (aka Bitcoin). On top of the new monetary system could emerge a distributed and trustless financial system (which we are seeing with DeFi), and a distributed and trustless society (crypto projects that attempt to create distributed versions of communication platforms).
Money is, and has always been, the invisible foundation of society.
Bitcoin is the foundation of a crypto future that we are committed to building toward. We are in this for the long run, so we see it as a natural fit for us to support developers who contribute to making Bitcoin a stronger alternative as "sound money."
[CB]: How do you believe the global regulation of cryptocurrencies will shape up? How does OKCoin approach regulatory uncertainty around crypto?
[HF]: Crypto is still very nascent, so it's natural to see regulatory uncertainty and diversity across different jurisdictions. Similar catch-up plays have been common in the history of technology if you look at precedents like e-commerce, ride-sharing, mobile payments, etc.
Similarly, as we see with previous innovations, where there is more regulatory clarity (and/or more tolerance of ambiguity and edge cases for innovation), there will be more creativity, innovation, and social advancement.
So, jurisdictions that have the vision and decisiveness to embrace crypto with a more flexible and clarified regulatory framework will find themselves in a better position in the long run.
OKCoin welcomes regulation; it's helpful to stop bad actors from taking advantage of investors, an important step in the maturation of any asset. It's also helpful to provide a framework for businesses to operate and expand, and that clarity gives investors an understanding of what to expect and look for from exchanges and other businesses.
Further, it's important for wider adoption of crypto assets, particularly with institutional customers. However, as regulation evolves, it is important for regulators to understand why crypto is different from fiat and leave enough space within their regulatory framework for technological progress and innovation.
[CB]: Beyond Bitcoin, do you see potential in any other cryptocurrencies?
[HF]: Bitcoin is the dominant crypto asset because it is viewed as the baseline of value in crypto.
But we believe that down the road we will see the gradual emergence of a robust crypto ecosystem that can host a distributed financial system and other non-financial use cases. As our industry continues to evolve, a diverse range of crypto assets will gain momentum as their underlying use cases continue to develop and gain traction.
As a crypto exchange, we list a range of crypto assets and are constantly evaluating new potential assets for listing.
Disclosure: OKCoin is Crypto Briefing's preferred exchange partner.