Charles Hoskinson: Is The Cowboy Academic Riding Off Into The Sunset?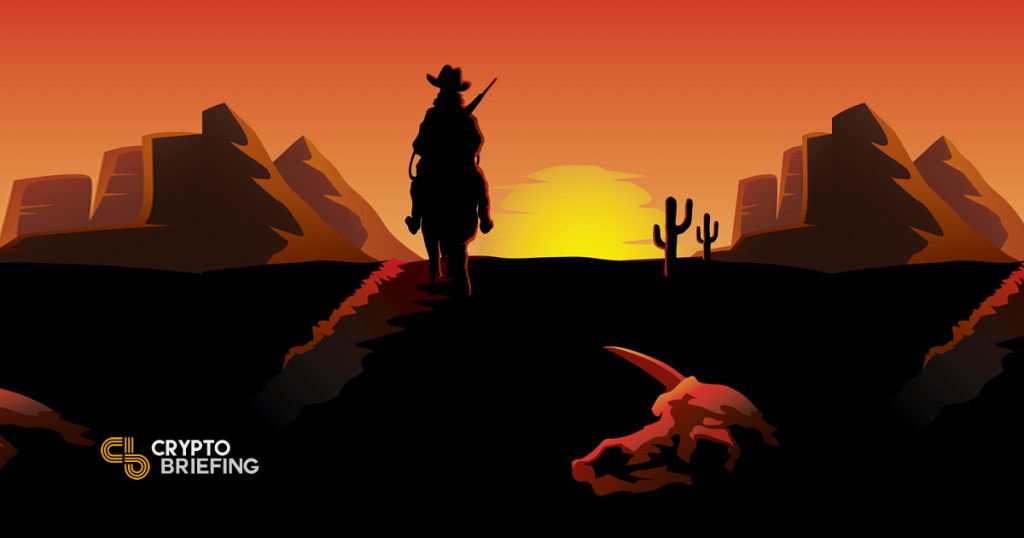 As the public face of Cardano (ADA) and the CEO of IOHK, Charles Hoskinson is a well-known figure within the cryptocurrency industry. Hoskinson is a recognized authority; striding atop the world adorned with circular spectacles and familiar brown leather jacket; providing guidance and direction, not just to Cardano, but the sector as a whole.
I was contacted by IOHK, Cardano's lead developer, in late November. The company invited me to the inaugural PlutusFest, held at Edinburgh University. It was to be a celebration of the eponymous new smart contract language spanning three days, and an opportunity for members of the press to interview Charles Hoskinson.
What did I find? The inescapable truth that Hoskinson is looking for a way out.
---
The Charles Hoskinson image
Just as Vitalik's public image centres around the boy genius, so Hoskinson's is that of the hardcore academic. He emphasises empirical fact determined by a rigorous scientific methodology. Both have become core principles for the development of Cardano. Stages on the roadmap, named after poets, philosopher and scientists, illuminate a character of bookish disposition, one comfortably couched in history.
Even PlutusFest, the event I was attending, was named after the Greek God of Wealth.
I was expecting to see this Hoskinson – the bookish academic – when I attended PlutusFest. That's what I prepared for. The events would be lecture-style deep-dives, delivered by academics, into the technical detail of the Plutus smart contract language.
I had also sent a couple of emails to the IOHK PR team asking for an interview, but I hadn't been given a definitive answer.
---
A cowboy at heart
We were to meet Hoskinson at 08:30, in one of Edinburgh University's new research faculties devoted to computer science. One of the IOHK team explained that he was coming straight to Plutus from the airport. He had flown from Las Vegas; a 12-hour trip, if things go smoothly.
Hoskinson offered a routine greeting; he bowed respectfully to the Japanese journalists.
It dawned on me that in addition to the familiar brown leather jacket – his only protection from the piercing cold winds blasting in from the Firth of Forth – he was wearing a pair of quite magnificent cowboy boots. Although he had pulled his jeans down over them, the boots made an unmistakable clicking noise as he strode about the steel and glass structure.
Hoskinson had come directly from one of the National Finals rodeos held in Las Vegas. It was an annual tradition for him and his family. Time pressures meant he hadn't had an opportunity to change his clothes.
"I've always been a cowboy at heart", he said.
Hoskinson still had a cheerful demeanor, but he looked tired. He had spent much of the past year living out of a suitcase. PlutusFest was his final trip before the Christmas break; he had recently purchased a 50-acre ranch, and he and his family were moving homes. This was the final stretch before a return to Boulder, Colorado.
---
"I'm a huge distraction".
During the roundtable, Hoskinson sat at the head of the classroom in front of a whiteboard. He responded to questions with well-practiced answers, confidently scrawling equations and graphs to demonstrate his points, clicking his cowboy heels as he relaxed into the familiar situation.
Although he was very familiar with many of the more senior members of the IOHK team, I couldn't help but notice that some of the newer members of staff were unknown to him. He mistook one of them for a journalist.
Towards the end of the roundtable, someone asked what his long-term plans were. Would he remain as the public face of Cardano? Hoskinson sighed. The cheery smiling face dropped. Years of overwork and stress caught up with him in that brief moment.
There was a pregnant pause and he replied that no, he wouldn't. "It's counter-productive to stay too long", he said. "I'm a huge distraction the longer I stay".
Hoskinson wanted to do what Satoshi did with Bitcoin. Create a working blockchain and exit entirely. That, for him, was the "best move of all."
He couldn't see himself leaving IOHK until "at least" 2020, but he was already making plans. The newly-bought ranch, where he could raise cattle in blissful solitude, beckoned.
The sound of cowboy boots tapping rhythmically on the floor became more noticeable.
---
Sinkholes
Hoskinson had a keynote speech to deliver. He stood up, bowing again to the Japanese journalists on his way out. I asked one of the IOHK team whether I could schedule an interview: they fuzzed an answer.
The rest of the day's programme was a series of lectures from academics within IOHK. Two hundred people were already seated in the lecture theatre as we entered.
The mood was fraternal. Celebratory. The latter part of 2018 had been a difficult time for IOHK – the feud with the Cardano Foundation sapped energy and morale from the project. But that was behind them. PlutusFest wasn't just about celebrating a technical development, it was a time to laud all of their achievements.
When Hoskinson arrived on stage to deliver his keynote speech, the floor erupted with applause from devoted staff and followers. Back in character, he discussed the process of change, how one system gave way to a new one. Normally there was one giant catalyst, which necessitated change. IOHK's mission was to help identify and develop these catalysts.
"Systems are subject to the sinkhole effect", he said in his speech. "A sinkhole doesn't work by being eroded from the top down. It's from the bottom up. What occurs is overtime erosion happens and suddenly a car drives over it and falls right into it. It turns out there's this great big pit that you didn't know was there."
Cowboy boots.
The speech, scheduled as an hour, lasted for 20 minutes. I asked one of the PR team whether I could arrange an interview with Hoskinson. She said she'd look into it.
---
Impossibilities
That evening was the IOHK team dinner. The food was good, the wine was plenty, but I didn't see Hoskinson there. I asked one of the IOHK developers whether he would show up. The developer laughed, "Now you know what it's like being one of us, it's nearly impossible to arrange anything with him".
The next day, with a slightly sore head, I sent one more final email to IOHK's press team, asking for an interview. Again his schedule was busy. I received a follow-up message a few hours later saying Hoskinson didn't have enough time to speak before going home. He was flying out that night.
Later that same day I spoke to Professor Emilios Avgouleas, an expert in financial law who is loosely affiliated with IOHK. Over coffee, I asked him whether he thought Hoskinson could actually leave IOHK. He smiled, "Charles is a very smart man, a very smart man. He's created this very profitable company from nothing. The idea that he could retire to tend cattle in Colorado? No, I can't see it, what would he do with himself?"
---
The new life
With a family and a new estate, I could sympathize with Hoskinson's desire to step back. How draining it must have become. The new life awaiting him seemed so idyllic… at least partly because it didn't involve blockchain.
Life on the ranch wasn't just a continent away; it was time, that thief of dreams.
Who travels twelve hours on an airplane wearing cowboy boots? Someone whose ordinary sneakers are the costume.
"I've always been a cowboy at heart", he had said.
It's tempting to think that the man who loves paradoxes is an extraordinary example of one. But perhaps working on the frontiers of academic research isn't so very different from soaking in the frontier spirit that can still be found in Colorado.
Will Hoskinson leave Cardano? Possibly.
That said, Boulder is 45 minutes from a major international airport, and home to one of the top universities in the USA. Not to mention a brand-new $131M Google campus, and one of the hottest VC and startup communities in the country.
A man's gotta do what a man's gotta do.
The author is invested in digital assets.