China Cryptocurrency Will Allow Greater State Surveillance, Says Binance
Not so anonymous after all...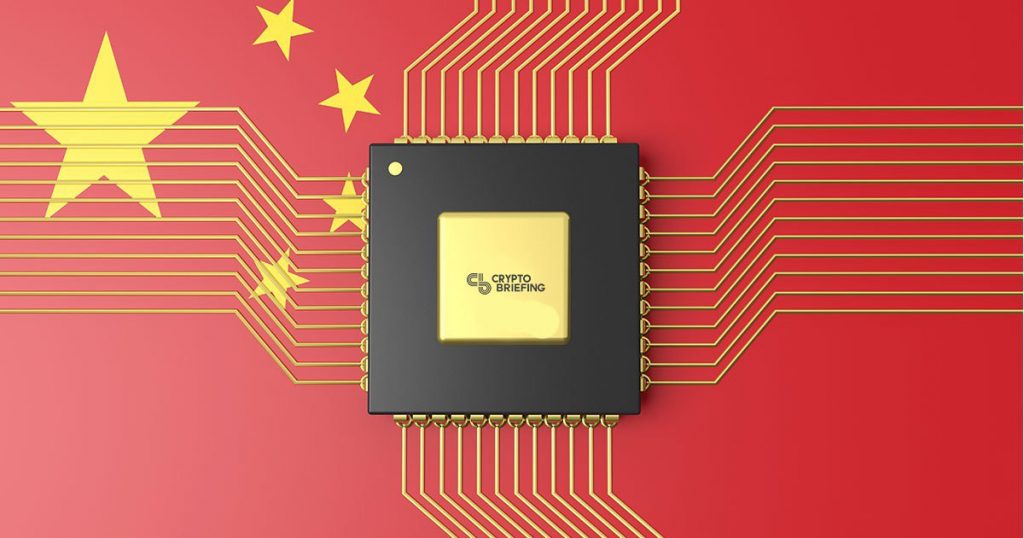 China's digital currency might be good for shopping, but don't expect any privacy. Binance researchers have questioned claims of transaction anonymity, suggesting instead that the new virtual currency might actually give the state greater opportunity to spy on its citizens.
In a report published today, Binance researchers acknowledged that the Chinese Central Bank Digital Currency (CBDC) would likely address multiple pain points with the country's existing monetary policy. However, it would also subject users to official surveillance at almost any time.
"Chinese CBDC's transactions are anonymous from the user perspective, while also preventing money laundering, terrorist financing, and tax evasion," reads the report.
The CBDC is based on a two-tier system. Only the central bank will be able to issue the CBDC, and it would also have absolute control over the currency. Commercial banks, or providers like Alipay and Tencent, can apply for CBDC issuances and distribute the currency to retail users.
"By adopting the two-tier system on its digital currency," reads the report, "the People's Bank of China would achieve its goal of replacing paper money without subverting the existing monetary issuance and circulation system."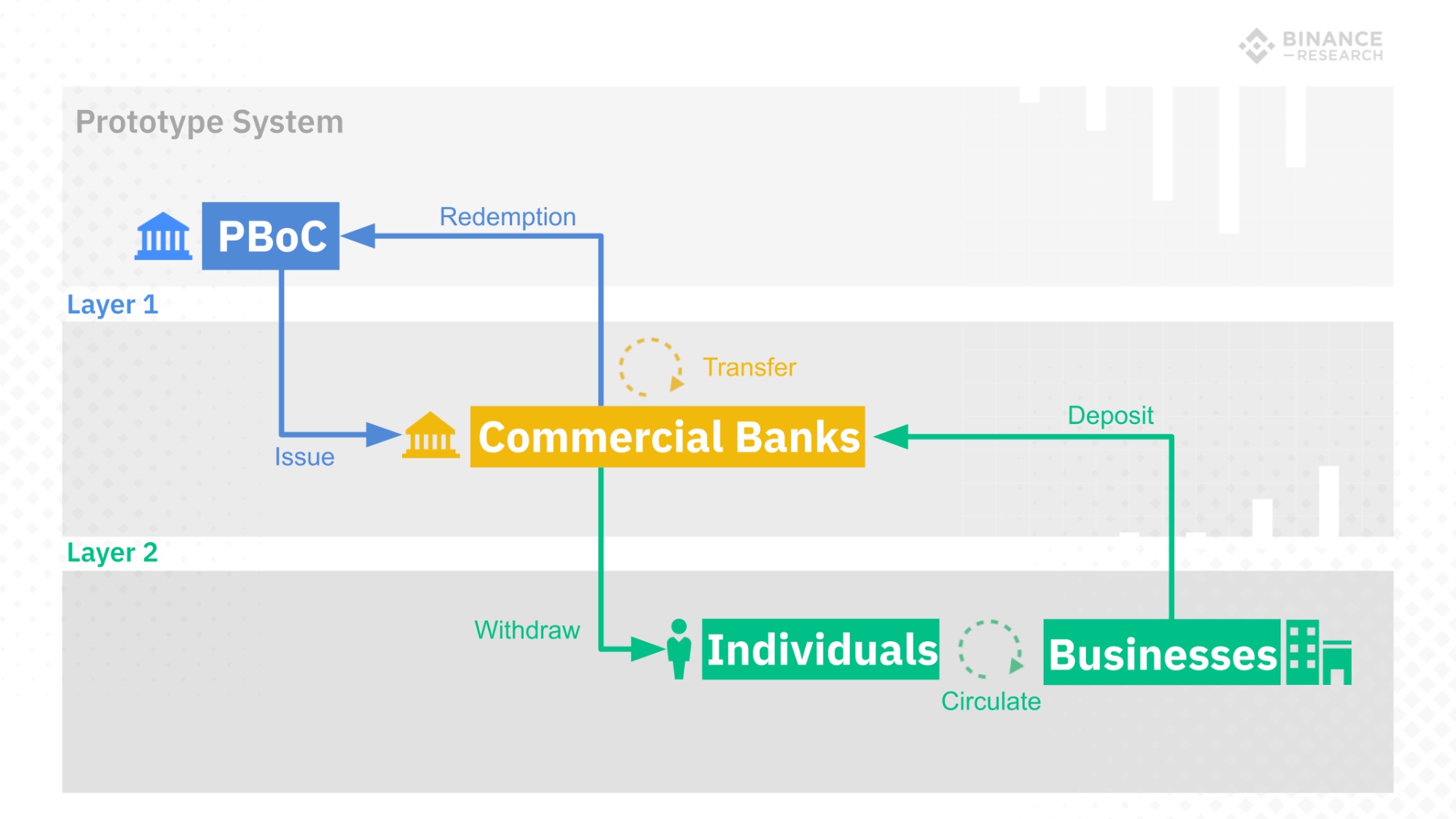 The CBDC is designed to become a digital legal tender. It will be backed 1:1 with RMB and only commercial banks will be authorized to redeem tokens for fiat currency.
Fan Yifei, the deputy governor of PBoC, stated that the central bank's database will also kept all user's information, for lower the pressure of commercial banks' system, the synchronization of data could be done in an asynchronous way.
Although the bank is not expected to release a whitepaper, the report made its evaluations based on public information as well as from discussions with key stakeholders.
It's still not certain whether PBoC, or any of the partnered commercial banks, would require users to complete KYC before using the network. But Binance researchers highlighted that the network is pseudonymous, like Bitcoin. Entities with the right tools – like Chainalysis – could be able to create comprehensive profiles on users, as well as their full financial history and who they are transacting with.
Although this won't be accessible for ordinary users, it means PBoC can track user's financial activity and "immediately freeze" any transactions it deems to be suspicious.
"Even if transactions would be anonymous at the user level," the researchers said, "it would still remain possible to retrieve the entire history of transfers of each individual CBDC unit."
News that China is developing a cryptocurrency emerged earlier this month, when a PBoC official admitted they were "close" to issuing the first sovereign digital currency, which could turn RMB into a global currency.
The reveal of Facebook's Libra currency is believed to have accelerated that development as there were concerns it posed a threat to domestic payments and the RMB.
Binance originally launched in China before government officials introduced a widespread ban on commercial cryptocurrency trading. The crackdown forced Binance to move abroad, and the exchange is currently operating out of Malta.