No, China Didn't Ban Bitcoin Mining
Reports of Bitcoin's death are, as always, exaggerated.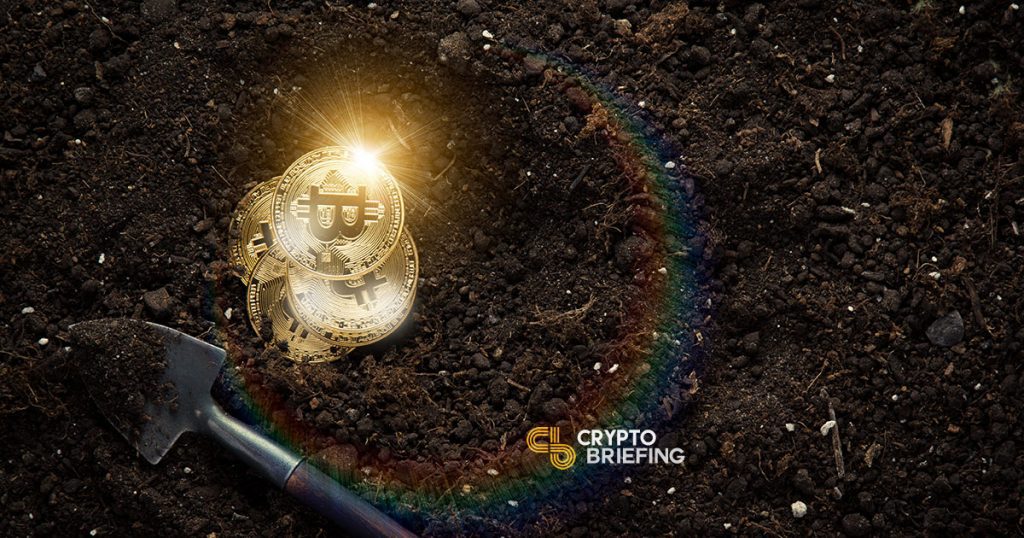 If you've gone anywhere near the internet this month, you've probably heard about the untimely demise of China's Bitcoin mining industry. As reported in many media outlets, some three quarters of Bitcoin mining is now non grata in the People's Republic, which appears to have taken an unusually firm stand on environmental protection.
But, as often occurs in the cryptoverse, news of Bitcoin mining's death was wildly exaggerated. Contrary to what our mainstream media friends at Bloomberg, Business News Network and Forbes have published, China did not ban crypto mining this month.
That may be confusing if you read the following headlines:
"China Plans to Ban Cryptocurrency Mining in Renewed Clampdown"
"China's Shutdown of Bitcoin Miners Isn't Just About Electricity"
"China Says Bitcoin Mining Is Wasteful. Now It Wants To Ban Mining."
These lurid titles went on to explain in their alarming articles that China mines close to 75% of Bitcoin globally, that the country is concerned with "wasted energy" and criminal activity, and that major cryptocurrency giants, such as Bitmain, could be forced to relocate.
One quote by Bloomberg read:
"Beijing was said to have asked local agencies at the time to try and push miners out of business."
These quotes and headlines had a lot of readers concluding that China will ban cryptocurrency mining, as they did with ICOs and domestic spot trading in 2017, which caused Binance to flee. This ICO ban was put forth by the People's Bank of China (PBoC), financial regulators, and other government agencies directly within the Chinese central government.
---
Here's what really happened in early April…
The National Development and Reform Commission (NDRC) is China's macroeconomic planner, and the Commission proposed thousands of industries that it would like to encourage, limit, and eliminate. This document was only published in Mandarin, and according to Katherine Wu, one line item among thousands in the "elimination" section of the 130-page document read: "The mining of virtual currencies (such as the mining process for Bitcoin and other virtual currencies)."
The NDRC has maintained this public list of industries since 2005 and amends it every couple of years. This section typically includes business activities that the country feels are wasteful and harmful to the environment; in 2016, "beverage packaging" was listed for elimination.
Comments close on this proposal on May 7th, so as of right now, this public list isn't even finalized. When finalized, and assuming mining remains in the elimination section, some Chinese provinces may choose to avoid prioritizing this motion.
According to Dovey Wan, who analyzed the 2011 guideline, most industries listed in the 2011 version have been unaffected and are still present in the newest guideline. She also noted that implementation of these guidelines, if they are ever put into effect, will take tens of years and there will be minimal impact on local mining.
Guys, let's not FUD about China banning crypto mining OK?

There is a same guideline published in 2011??

Most of the stuff should be eliminated in the 2011 version guideline 1) still happily hang around 2) reappear in the 2019 guideline ? https://t.co/CS4P5lMN4E

— Dovey Wan ? ? (@DoveyWan) April 9, 2019
This could spell trouble down the road for China's miners, especially as competition increases from the country's growing industrial sector. For now, we'll wait until May 7th when the NDRC list becomes official.
When mainstream headlines suggest that the sky is falling, it's wise to look up before you panic.