China Preparing "National Standards" For Blockchain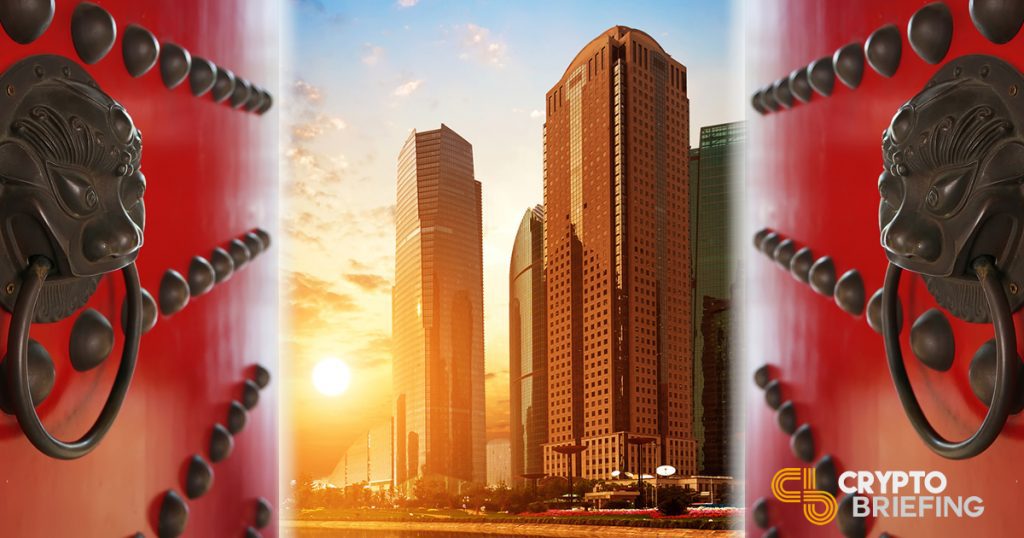 China's government is preparing a set of "national standards" for Blockchain technology in preparation for its wide-scale use, according to official media channels. Citing government officials, the China Daily reported that a set of national blockchain standards will be published by the end of 2019.
Li Ming, Director of the Blockchain Research Office, told the state-run Economic Information Daily that the Ministry of Industry and Information Technology is developing nationwide standards to provide industry guidance. Several ministries are also collaborating to form a 'Blockchain and Distributed Accounting Technology Standardization Committee'.
The Blockchain Research Office is under the Ministry's Electronic Industry Standards Research Institute.
Li emphasized the creation of a blockchain standard is meant to provide guidance to an infant industry–not to rush its growth.
The announcement comes shortly after bullish statements at the Blockchain Security Summit 2018 in Beijing. "The development of blockchain technology may become an important step for China to grasp international competition," said Yu Kequn, director for the National Center for International Security Technology, emphasizing blockchain's potential to improve oversight of management, production and transactions.
Several major companies and government bodies are already knee-deep in blockchain research, according to Chinese media. All four major state banks are exploring blockchain applications for security and transparency, and Alibaba and Tencent, the twin giants of international shipping, are both experimenting with blockchain platforms to facilitate and track cargo. Baidu has its own blockchain-based CryptoKitties.
Telecoms provider Huawei and retail portal JD.com have also employed blockchain tech to protect intellectual property.
Initial Chinese Offering
Although open-minded on blockchains, the People's Republic has given a frosty welcome to virtual currencies, with a spate of crackdowns on exchanges and ICOs last September. The closures have caused a headache for Chinese traders, but have largely spared them from the worst of the speculative circus that engulfed the market later that year.
However, a number of cryptocurrency projects have also courted official favor. Neo, formerly Antshares, is attempting to do for China what Ethereum did elsewhere, while staying within official boundaries. VeChain, a project to facilitate international shipments via blockchain, has also sought partnerships with local governments.
But, perhaps even more significant, there are signs that the People's Republic is preparing to launch a national cryptocurrency. State reporters at the Global Blockchain Summit were given a behind-the-scenes peek at the Blockchain Technology Institute, where the Bank of China is preparing what may be the biggest ICO yet.
Officials stressed to state media that Bitcoin and Ethereum are not digital currencies—only those created by the central banks count.