China Orders Beijing Firm to Close Over Crypto Trading
China's central bank has warned companies not to provide services for crypto-related businesses.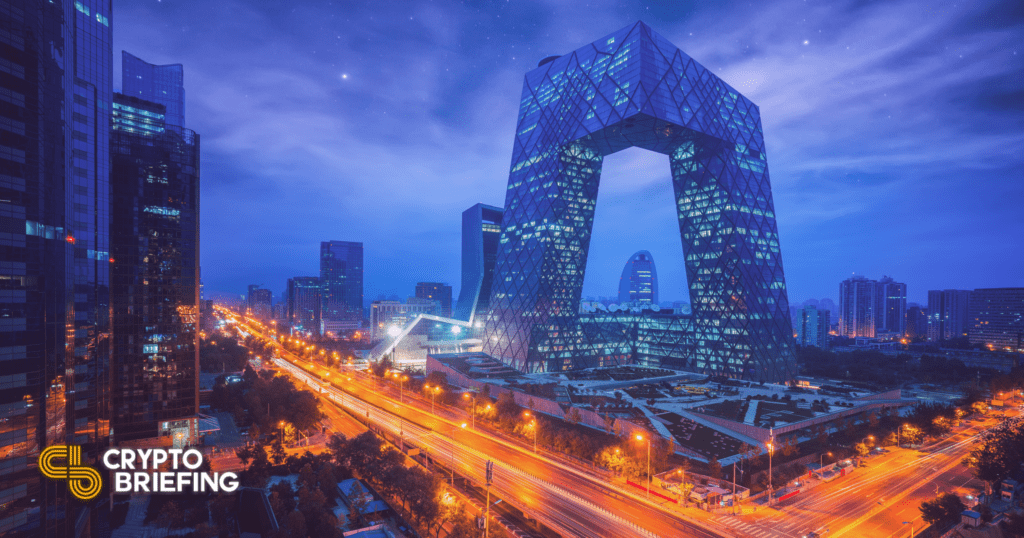 China's central bank has ordered the shutdown of a Beijing-based software maker over its suspected involvement in cryptocurrency trading.
Beijing Firm Closed for Suspected Crypto Ties
The Chinese government is stepping up enforcement of its anti-crypto policies.
Chinese authorities released a statement Tuesday detailing the actions taken against Beijing Qudao Cultural Development Co Ltd. for suspected cryptocurrency trading. The software maker was ordered to suspend operations immediately and has had its website taken down, Reuters reported Tuesday.
The statement from the Beijing financial supervision administration also reiterated the People's Bank of China's stance on cryptocurrency-related activities. It specifically noted that Beijing companies should not provide venues, commercial displays, or advertising for any cryptocurrency-related businesses, in addition to dealing directly with cryptocurrencies.
This latest news follows a long list of anti-crypto regulations from the Chinese government. In May, the government issued a statement calling for tighter regulation on crypto assets. In June, the situation escalated further when China's central bank announced that customers involved in cryptocurrency trading would have their accounts closed.
Regulations have also put an end to Bitcoin mining in the country, as a mass miner exodus caused the Bitcoin network hashrate to drop to its lowest levels since 2019.
Since May, Bitcoin's price has fallen over 42%, partly due to bearish pressure from Chinese government regulations. With China's sustained campaign against cryptocurrency unlikely to end anytime soon, Bitcoin will have to find strength elsewhere to avoid sinking further.