China's State Media to Mint NFTs Despite Crypto Crush
China's Xinhua News Agency is joining the NFT space.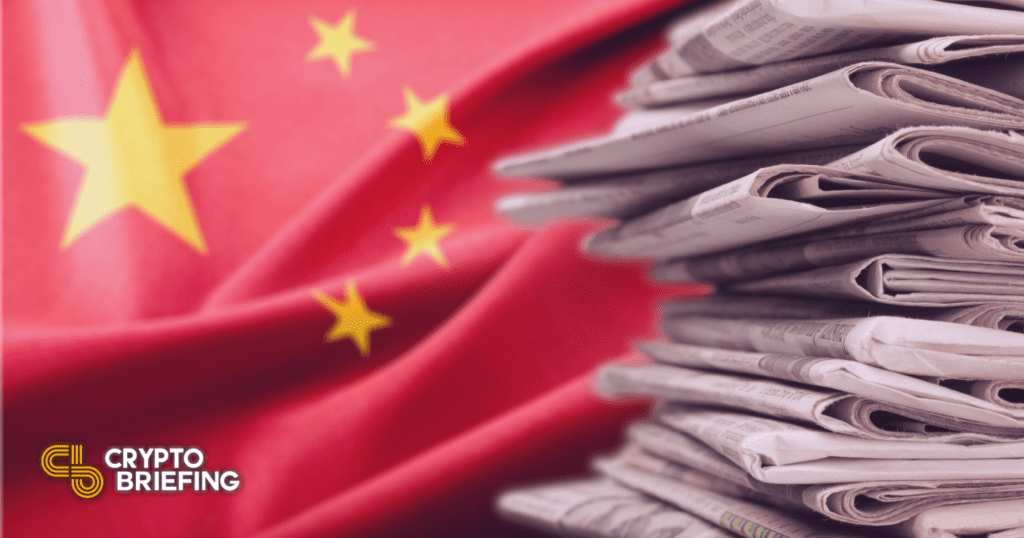 Key Takeaways
China's state-run Xinhua News Agency will be releasing its first NFT collection this Friday.
The NFT collection includes photos of key moments the agency captured in 2021.
The launch comes despite China's nationwide crackdown on the digital assets space.
While China persists with its crypto crackdown, the state-owned Xinhua News Agency will release its first NFT collection.
Xinhua News Agency to Give Away NFTs
China's biggest state-run press agency is dropping a set of NFTs.
Xinhua News Agency has announced that it will be releasing a collection of news photographs, titled "News Digital Collection," on the blockchain this Friday.
An NFT is a cryptographic hash recorded on a blockchain that enables pieces of digital art, music, or any other type of asset to be their own unique token. They're useful for proving the ownership and scarcity of an asset, and provide a way for creators to sell content such as digital art. NFTs have gathered a significant amount of mainstream attention this year as major celebrities, musicians, and artists have explored the technology.
The photos set to feature in Xinhua's NFT collection were taken by various journalists. The photos selected capture important moments of 2021, including the 100th anniversary of the Chinese Communist Party.
Xinhua said that the NFTs will be issued on Dec. 24 at 12:00 UTC. Each of the 11 photos will have 10,000 copies minted on an enterprise blockchain service provided by Tencent, and every NFT will be released for free.
While Xinhua is the first news media organization in China to step into the NFT space, other media organizations around the world have been dipping their toes into the space for some time. TIME Magazine, The New York Times, Rolling Stone, and Fortune have all issued NFTs on Ethereum in recent months.
Xinhua's NFT launch comes amid China's strictest crackdown on digital assets to date. Earlier this year, the Chinese government banned Bitcoin mining across the country and has since declared all crypto-related activity as illegal.
From a legal perspective, Xinhua's NFTs may occupy a grey area. While the Chinese government has not yet clarified whether NFTs are illegal, their close association with crypto as an asset class could mean they fall under the country's ban. However, as Xinhua is a state-run organization, it's more likely that a ban would only apply to personal NFTs running on a blockchain like Ethereum or Solana. Xinhua's NFTs have no minting cost and use a centrally-controlled blockchain service, so they are distinct from other crypto assets and tokenized securities.
Disclosure: At the time of writing, the author of this piece owned ETH, SOL, and other cryptocurrencies.