TIME Magazine Auctions "Is God Dead?" Cover in NFT Collection
TIME Magazine covers are world-famous, and the magazine now seeks to capitalize on the "stratospheric" rise of the NFT market.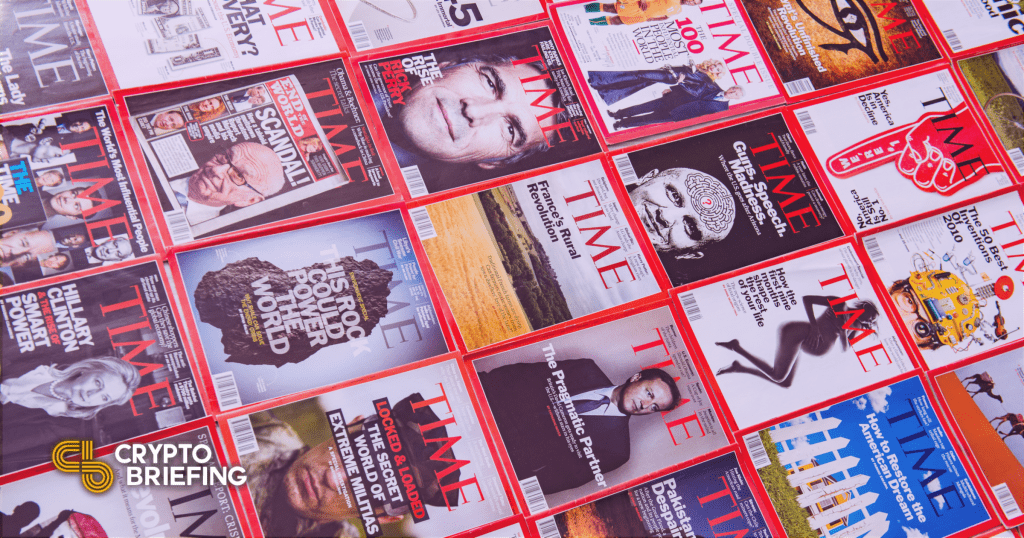 Key Takeaways
TIME Magazine has minted a series of NFTs modelled after the infamous "Is God Dead?" cover printed in the 1960s.
Bidding for the "Is Fiat Dead?" NFT currently stands at 20 ETH or around $35,000.
The magazine described the rise of the NFT industry as "stratospheric."
TIME Magazine is auctioning three NFTs inspired by famous TIME covers of the past, as well as one new cover created just for the auction.
Iconic NFTs
On Apr. 8, 1966, TIME printed an issue with the cover asking the question "Is God Dead?"
The controversial question was printed in red ink on a black background, and marked TIME's first cover to feature text only.
"It is a question that tantalizes both believers, who perhaps secretly fear that he is, and atheists, who possibly suspect the answer is no," said then-editor John Elson.
TIME followed up on this format on Apr. 3, 2017, asking "Is Truth Dead?" during the first year of Donald Trump's U.S. presidency.
Editor Nancy Gibbs confirmed that the cover was about Trump and various false statements made throughout his time in office.
"Just like many said they believed in God in 1966, many today would say they believe in Truth, and yet we find ourselves having an intense debate over its role and power in the face of a President who treats it like a toy.
Now, TIME has designed a cover specifically as an NFT, asking "Is Fiat Dead?"
Is Fiat Dead?
TIME is auctioning all three NFTs on the SuperRare crypto marketplace. The auction is now live and will run until 8PM ET on March 24.
At the time of writing, bidding for the "Is Fiat Dead?" NFT stands at 20 ETH or approximately $35,000. Bidding for "Is Truth Dead?" is now at 10 ETH, while the current bid for "Is God Dead?" is 0.5 ETH.
The 98-year-old magazine company is the latest organization to enter the NFT space, with Atari including NFTs in its latest platform release among many other examples.
TIME stated that "Fiat money is government-issued currency that is not backed by a physical commodity, such as gold or silver, but rather by the government that issued it. Crypto currencies [sic], like Bitcoin and Dogecoin, are challenging that model."
TIME published content in 2018 about how Bitcoin can help combat authoritarianism.
According to Nonfungible.com, the total volume of the NFT market now stands above $517 million, with Beeple's "Everydays: The First 5000 Days" collection selling for $69 million at Christie's including fees, and it's likely that the TIME auction will generate significant interest as the closing date approaches.
Disclosure: At the time of writing, the author held Bitcoin.