Chips Off The Old Block: EOS Founders Reward Early Investors
EOS is outlasting its critics, with a buyback demonstrating the health of Block.one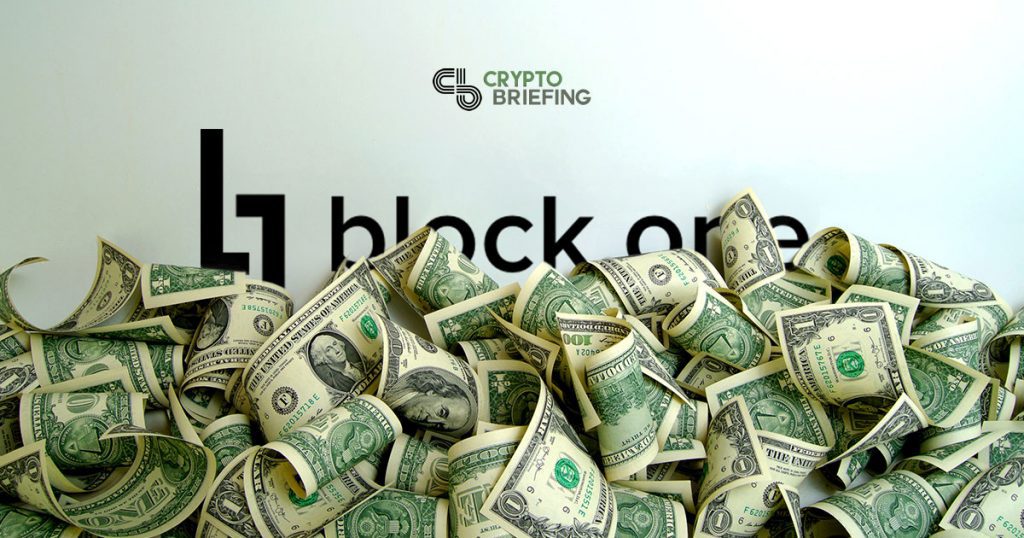 Block.one has handsomely rewarded the faith of early investors. Yesterday, the company that built the EOS platform announced a buyback of ten percent of its shares. Its earliest investors include the likes of Peter Thiel, Alan Howard, and Louis Bacon.
---
EOS Rising – The Most-Successful-ICO-Ever-Turned-Cash-Cow
Block.one conducted the EOS ICO over a year-long period ending in June last year, netting $4 billion. According to Bloomberg, it is now planning a buyback of shares from seed investors at an eye-popping 6,567 percent return in three years. Shares that cost $22.50 are now worth $1,500.
Peter Thiel, Alan Howard, and Louis Bacon have not revealed whether they were planning to sell their shares. Mike Novogratz's Galaxy Digital was also an early backer of Block.one. Galaxy has recently disposed of some of its stake in the company for a staggering 123 percent gain.
At least one early supporter, Christian Angermayer, plans to retain shares in the company, telling Bloomberg:
---
EOS Shines Despite Market Slump
With a social media product slated for release next month, EOS has outseen all challengers during a bear market that was a near-death experience for a number of other crypto projects.
It now boasts of having attracted a range of dApps from the Ethereum platform, including high-profile defections in EOSBET, Medipedia, Tixico, and Billionaire Token. The Switcheo DEX recently announced plans to expand to include the EOS network.
---
Controversy Wedded To EOS
EOS has never been far from controversy. Its Delegated Proof of Stake (dPoS) consensus model has been called into question by a number of people who argue that it is not adequately decentralized. Last year, some of the 21 block producers were accused of colluding and buying votes, both of which are banned in the EOS user agreement.
In allegation 1, Huobi votes for 20 other BPs candidates where 16 of those vote for Huobi as well. As you can see in the image attached to this tweet. pic.twitter.com/VBfFyjWyxU

— MapleLeafCap📜 (@MapleLeafCap) September 26, 2018
Douglas Horn's Telos network forked from EOS specifically because he and a group of EOSIO developers had grown to become disillusioned with many aspects of the way EOS was governed. Telos' campaign had a decidedly anti-whale ethos. That decision came only a month after the EOS platform was launched.
---
Show Me The Money
Block.one has also been accused of misusing funds. As cynically stated by Balance.io's Richard Burton (no, not that one, another one):
Burton might need to eat a slice of humble pie today. The EOS network has had a number of strategic wins in its short life. With $3 billion in assets, yesterday's buyback demonstrates that the company survived the bear market in good health and is now cashed up enough to reward the early faithful.