Is The "Ethereum Killer" On The Loose?
Will Ethereum cede its place as the number one platform in the blockchain arena?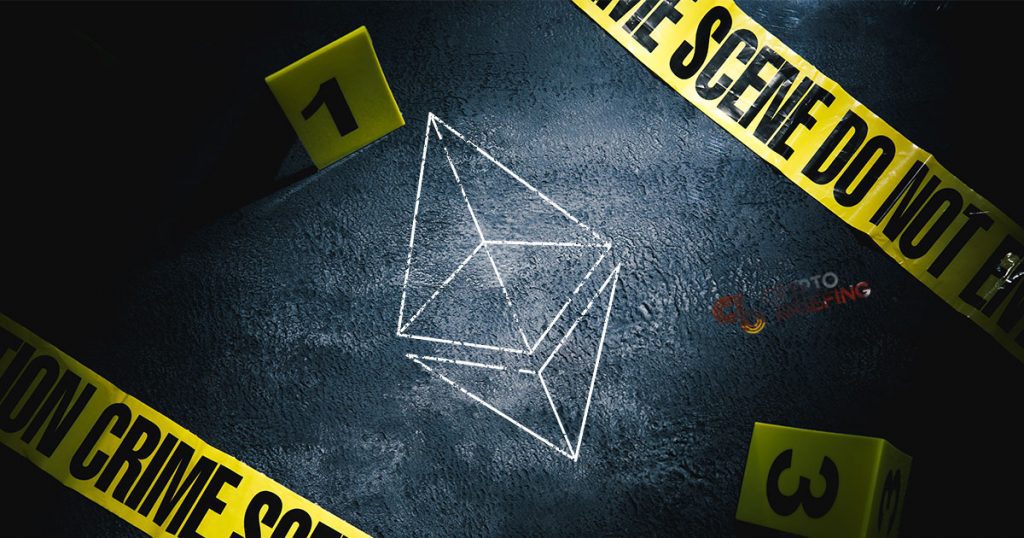 Binance has launched its own blockchain, raising speculation that yet another another Ethereum killer could be on the loose. Ethereum's imminent death has already been reported many times, but does the leading smart contract platform really have anything to fear?
---
Ethereum Has Seen Off Challengers Before
Barely a month goes by where someone doesn't announce Ethereum's demise. With Binance's new DEX and its native BNB coin migrating to its own chain, some have declared BNB the new ETH killer.
Binance CEO CZ wants none of it:
I like the positivity for #bnb 🙏🙏🙏, but we really don't have to diss any other coin. #eth can do much more than #bnb in features. Let's grow together. 🤝🤝🤝 https://t.co/26a2T0Om3x

— CZ 🔶 Binance (@cz_binance) April 22, 2019
Binance is not the first blockchain to be considered a likely killer, but so far the biggest threat to Ethereum seems to be old age. The four-year-old dApp platform is already feeling the limitations of Proof-of-Work mining, and struggling to scale to new consensus algorithms and second-layer solutions.
Here are some of the other attempted assassins, and their progress so far.
---
A History Of Ethereum Killers, With No Deaths
NEO – often referred to as "the Chinese Ethereum" – has failed to live up to its hype and the involvement of the Chinese government could give pause to other investors.
NEO is also relatively centralized, with a small number of nodes and controlling parties reigning over more than half of the platform. Ethereum's decentralized structure has many advantages over the NEO model and the latter has yet to see large growth in distributed applications. .
Ethereum has faced greater pressure from TRON and EOS, as State of the Dapps reveals.
---
TRON: Where The Sun Shines
The war of words between Ethereum's Vitalik Buterin and TRON's Justin Sun has provided the crypto community with ample entertainment, but does TRON actually represent a threat?
In terms of seven-day volume, the most active dApp according to Dapp Radar is currently TRON-hosted TRONbet. EOS dominates the top ten, hosting six dApps, with TRON and Ethereum hosting two each. Notably, nine of the top ten dApps by seven-day activity are gambling related. The other is an exchange.
TRON hosts a total of 242 dApps, though many of those boast very little, if any, volume at all. Ethereum boasts 1,459 dApps, and the 3rd, 4th, 5th, and 9th highest ranked in terms of State of the Dapps' ranking system, which measures user numbers, transaction volume, and developer activity. Ethereum is also less dominated by gambling dApps.
---
Block.One And The Return Of The Larimer
Block.one represents a more substantial threat to Ethereum's frontrunner status. EOSIO is an incredibly powerful and efficient smart contract platform. It is also less complex and more scalable than Ethereum.
However, EOS is itself besieged by gambling dApps, which represent roughly 70 percent of activity on the platform. (On TRON they represent 95 percent). It is hard to imagine the $4 billion EOSIO creator Dan Larimer foreseeing or particularly welcoming that such a significant volume of its traction dedicated to gambling.
There were a number of high profile migrations from Ethereum to EOS when EOS was first launched, including EOSBET, Medipedia, and Tixico. Tixico moved because Ethereum didn't meet its "needs and requirements anymore especially when looking forward to the (sic) future developments," saying that the EOS platform offered enhanced performance, scalability, low latency, and no transaction fees.
Billionaire Token also migrated, announced in a scathing rebuke to Ethereum's lack of speed:
When EOS delivers, we will aim to move all of our games on their network. It will be so much better than ETH. Great times ahead! #XBL #EOS https://t.co/ZuQ38OsCah

— Billionaire Token (@BillionaireTkn) October 9, 2017
---
But Ethereum Is Going Nowhere
While competition among platforms is healthy, it is unlikely Ethereum will lose its place as the default destination for dApps in the near future, despite the many advantages EOS offers. It may, however, lose its place as the default cryptocurrency launching pad, with IEOs becoming increasingly popular and Binance Launchpad a natural fit.
But even if Ethereum loses some volume, it may benefit the platform's infrastructure. The last thing Ethereum needs is another Crypto Kitty fad.