Christie's $17 Million CryptoPunks Sale Sparks Criticism
Nine CryptoPunks NFTs sold for $16.9 million at Christie's last night, but some were disappointed by the event.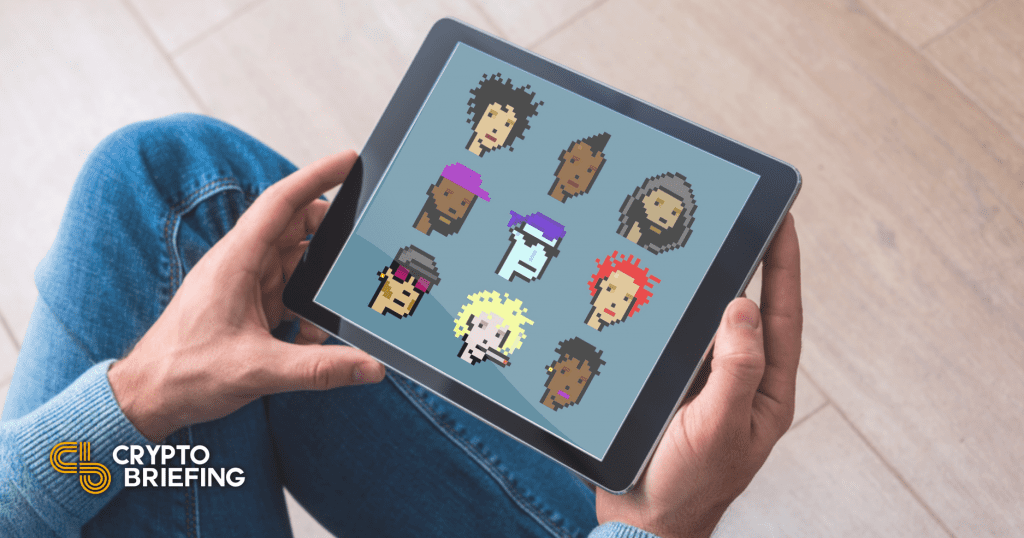 Key Takeaways
Nine CryptoPunks, including a rare Alien Punk, went on sale at Christie's last night, fetching $16.9 million for the lot.
Miniature physical versions of the Punks were hidden around the Christie's gallery ahead of the auction, leading many NFT fans to criticize the gallery's non-prominent display.
The sale, conducted in fiat, was overshadowed by a Basquiat piece that sold for $93.1 million alongside other notable works.
Nine rare CryptoPunks sold for $16.9 million at Christie's last night as part of the art broker's latest auction event.

Rare CryptoPunks Fetch Eight Figures
The series of nine CryptoPunks sold for $16,962,500 via Christie's. The iconic NFTs, created by Larva Labs in 2017, were included in the auction house's 21st Century Evening Sale.
#AuctionUpdate 9 rare CryptoPunks from Larva Labs' own collection makes history realizing $16,962,500 pic.twitter.com/qsPs5nqVYY

— Christie's (@ChristiesInc) May 12, 2021
The CryptoPunks NFTs were originally released for free in 2017 in a quantity of 10,000 and have become a pillar of Ethereum's early NFT history. Each piece features a distinctive 24×24 pixel art design with the accompanying data stored on the blockchain.

At the time of writing, the floor price for a Punk is 16.5 ETH, which comes to just over $70,000 at current Ethereum prices.
CryptoPunks have become much more sought after in recent months as NFTs have become mainstream. Christie's announced the CryptoPunks sale weeks after selling an NFT by Beeple for $69.34 million, which may have helped generate interest in the sale.
Critics Slam Christie's Auction
The estimated sale price of the nine CryptoPunks NFTs was initially placed between $7 and 9 million. Though the final sale amount doubled that estimate, the structure of the sale has drawn criticism.
Many of the complaints leveled against Christie's have focused on the way the NFTs were presented in the lead-up to the sale. Christie's has a gallery at its New York location, where paintings can be viewed in the lead-up to a sale. However, in this case, Christie's opted to hide miniature images around the gallery.
"A 15% commission for this? Would've been better off selling it online with a 2.5% commission if you're only going to sell it to a crypto buyer," one investor wrote on Twitter.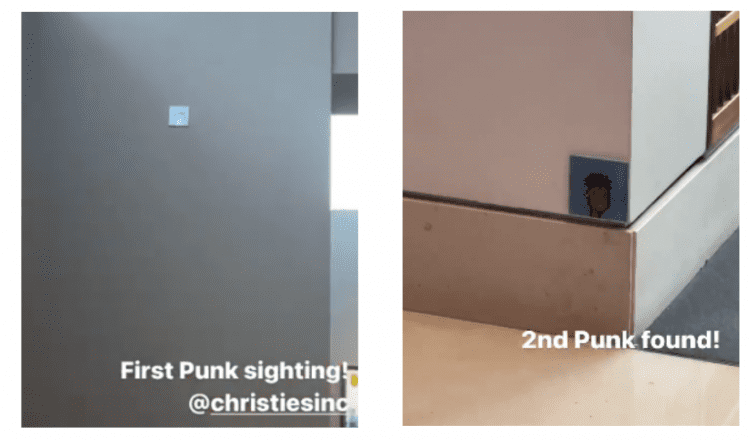 Christies was also criticized for only allowing buyers to pay in fiat currency, not cryptocurrency, despite the fact that it accepted crypto during its earlier Beeple NFT sale.
Finally, the CryptoPunks NFTs were overshadowed by other auction items including original works by Banksy, Damien Hirst, and Jean-Michel Basquiat. Basquiat's "In This Case" sold for $93.1 million.
With the likes of Larva Labs and Beeple finding their way into the mainstream this year, some NFT believers have described the movement as the beginning of the digital art epoch. Still, based on Monday's sale, it may be some time before the traditional art world is ready to truly embrace the technology.
Disclosure: At the time of writing, the author of this feature owned ETH, FLI, and several other cryptocurrencies.