Christie's Crypto Art Auction Rakes in $131,000, Validating NFT Niche
Robert Alice's "Block 21" surpasses estimation as crypto enthusiasts bid to secure the artwork for themselves.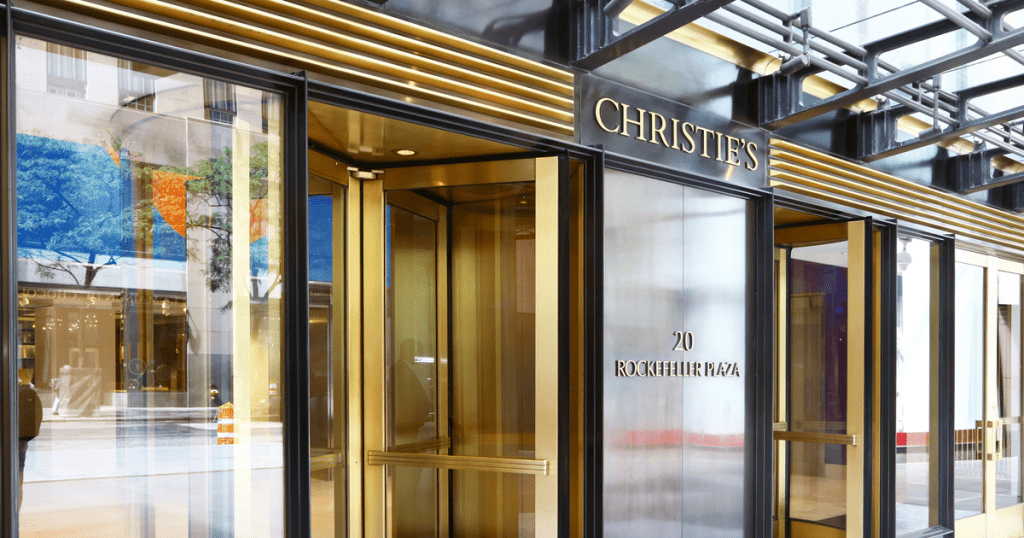 Key Takeaways
The artwork exceeded the original price estimate by a margin of seven.
This was Christie's first blockchain-related auction.
A total of eighteen bidders from around the world participated in the auction.
Originally estimated to sell between $12,000 and $18,000, the auction of Robert Alice's "Block 21" crypto NFT from his "Portraits of a Mind" collection managed to close at $131,250.
Christie's NFT Goes Above and Beyond Expectations
The price was settled over the course of a 4-minute auction in which 18 bidders participated by bidding online and by phone.
World Record for #NFT at public auction 💥 https://t.co/N9YAyVYl3P

— robertalice (@robertalice_21) October 7, 2020
Alice expressed his appreciation for having Satoshi's codebase, a document he considers to be the most important in the 21st century, stand next to great artworks of modern civilization, including pieces from Warhol, Louise Bourgeois, Ed Ruscha, Martin Wong, and Yayoi Kusama.
"Christie's is delighted to have been entrusted with this innovative work – part of which is the first NFT that we have ever offered at auction – and are very pleased that it culminated in such a fantastic price realized," said Vivian Brodie, a post-war and contemporary art specialist at Christie's.
Not only did the anonymous buyer acquire the physical artwork, but their purchase also includes the associated NFT. The NFT is a functional part of the piece, created by Async Labs, that tracks the artwork's location. At the time of writing, the NFT is still in the ownership of Alice.
This auction is one of the most prolific sales of an NFT on one of the largest stages in the traditional art world. The event comes on the heels of a flash-trend NFT trend, which saw enthusiasts champion the niche for roughly a fortnight.
Welp top is in

NFT's went through a whole crypto market cycle in 24 hours

Impressive https://t.co/JEAhON88M4

— sassal.eth 🦇🔊🐼 (@sassal0x) September 22, 2020
Still, the sector has its long-term, die-hard fans. OpenSea, a popular marketplace for various NFTs, is regularly receiving daily volumes of more than 1,000 ETH. Other platforms like Rarible, KnownOrigin, SuperRare, and others.