Cinnamon Spices Up Video Streaming With Ripple Tech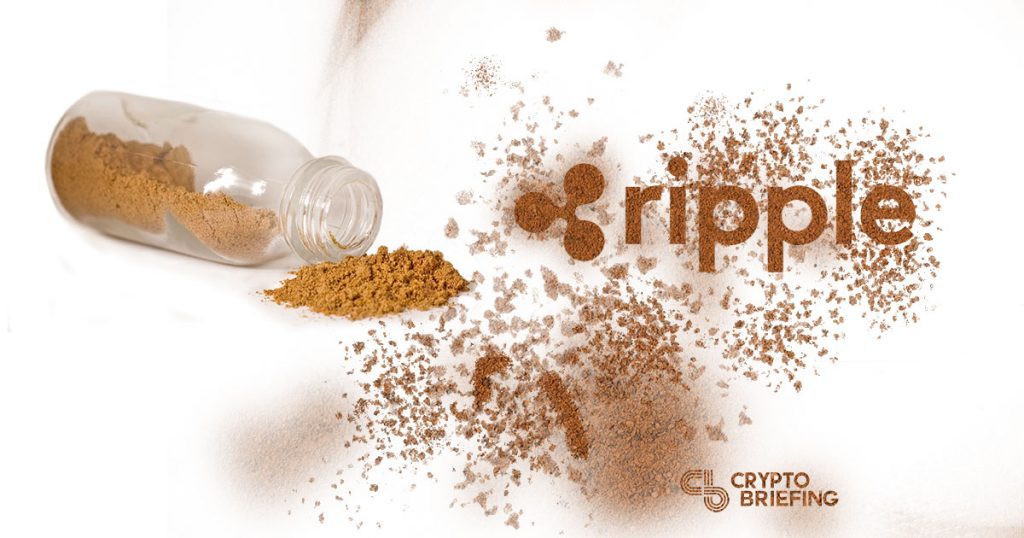 Ripple is already synonymous with blockchain-fueled cross-border payments, and now it's about to disrupt content creation. Cinnamon, a new content platform built on Coil, is thanking Ripple for the upcoming launch of a video streaming service.
Cinnamon spices things up over YouTube by giving content viewers the chance to reward creators, through online micropayments. While details are sparse, Ripple tweeted about the development, saying that the new video streaming service reflects a growing and expanding XRP ecosystem.
With JPMorgan entering the crypto fray, it might not be a bad idea for Ripple to broaden its horizons.
The #XRP ecosystem continues to grow and expand! Built on the @Coil platform, @CinnamonVideo is the first video streaming platform where content creators are paid directly by their viewers. #Xpring #InternetofValue #blockchain https://t.co/vRdQH79xJb

— Ripple (@Ripple) February 21, 2019
That could become a big win for XRP's utility, but don't expect to spend XRP on video streaming just yet. "At the moment, Coil only accepts credit cards," Coil told Crypto Briefing in an email, " but we plan to accept Interledger payments in the future which will allow users to pay with any Interledger-enabled payment method, including XRP, Ethereum, Bitcoin, and many others."
---
In their announcement, the Cinnamon team also gave a nod to web monetization startup Coil, and Interledger, a protocol for payments across blockchains.
Interledger was created by Stefan Thomas, a former Ripple CTO who is currently at the helm of Coil, and Evan Schwartz, a software engineer at Ripple who is also the co-inventor of the Interledger Protocol, according to his LinkedIn profile.
Cinnamon plans to deliver exclusive content to Coil members in exchange for a fixed subscription fee, according to Coil's website.
Coil's model differs from YouTube in that content creators are motivated by subscription revenue, not advertisers. So where on YouTube content creators are incentivized with ads, with Coil they can monetize their content in real time with micropayments.
Cinnamon appears to harness both the web-monetization feature from Coil and cross-border nature of cryptocurrency.
---
Competitive Landscape
Cinnamon could be bad news for YouTube, which has suffered creator defections due to the rise of decentralized platforms. This trend has been fueled in part by issues surrounding privacy and censorship on the centralized platform. And while Cinnamon may be challenging YouTube, they are not the first crypto-fueled platform to do so.
Steemit is a social blogging platform on which content creators are rewarded with Steem tokens. The decentralized app is built on the Steem blockchain, which boasts 45,000 daily active users and 75,000 monthly active users. Steemit generates approximately 50% of the traffic to the Steem blockchain, with the balance stemming from an expanding ecosystem of Steem-based apps.
D.tube is a decentralized video-sharing platform built on the Steem blockchain. They're an existing alternative to YouTube, but without censorship or advertising. Similar to Cinnamon, content creators are rewarded for popular content with cryptocurrency, only in Steem tokens instead of XRP.
Not to be outdone, Brave Software has just announced that users of its web browser can now tip Twitch streamers. Twitch is an Amazon subsidiary on which users create their own entertainment.
Cinnamon will provide updates on the launch of the video-streaming platform, which will be in beta format, to those who sign up for email alerts on the website.
---
The author is invested in digital assets, but none mentioned in this article.
This article has been updated with a statement from Coil.