Circle Using USDC Stablecoin to Aid Venezuela Crisis
Circle is set to distribute its USDC stablecoin to medical workers in Venezuela. It's hoped the move will help combat the problems caused by the country's hyperinflation crisis.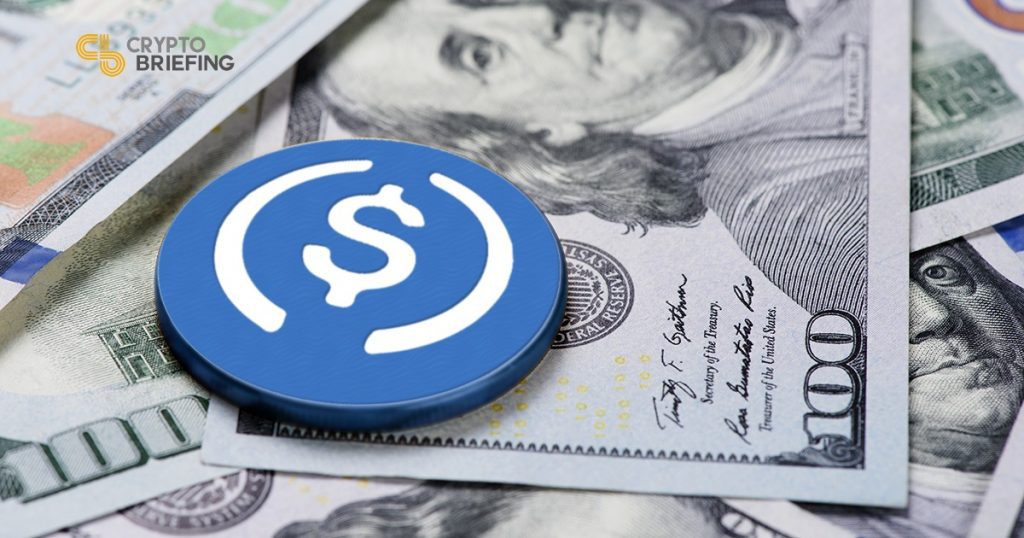 Key Takeaways
Circle, the creator of the popular USDC stablecoin, is partnering with the Bolivarian Republic of Venezuela and the cryptocurrency exchange Airtm.
The development is intended as a form of aid to overcome Venezuela's ongoing economic crisis.
It's the first example of a digital stablecoin being used to provide foreign aid.
Circle is partnering with the Bolivarian Republic of Venezuela and Airtm to distribute its stablecoin USDC.
Organized with support from the U.S. government, the initiative has been conceived as a potential solution to Venezuela's economic difficulties. Since 2016, the country has suffered from hyperinflation, caused in part by Venezuela's controversial President Nicolás Maduro leaning on money printing.
The country's difficulties were accelerated this year with the onset of Coronavirus. Hyperinflation has had a particularly disastrous effect on doctors and patients, who have in many cases found that their funds had become worthless.
Circle's USDC coin has the potential to help in such a scenario because it's a stablecoin.
That means its value is pegged to the U.S. dollar, so it doesn't suffer from the same change in price as the Venezuelan bolivar. Moreover, as it's a digital currency, in many ways it's easier to distribute amongst those in urgent need.
The Circle collaboration has been led by the President-elect Juan Guaido, and American cryptocurrency exchange Airtm have also shown their support. The U.S. government, meanwhile, provided "coordination and licensing."
A statement on Circle's blog outlines how the aid will be distributed. The initiative involves the U.S. Treasury and Federal Reserve releasing funds to the Guaidó government, which will then use them to mint USDC.
This will then be sent to Airtm, where it will be distributed to the wallets of Venezuelan healthcare workers as AirUSD, a stablecoin backed by Airtm. From there, it can be withdrawn as bolivars at the free market rate.
As Airtm has its own virtual debit card, there's no need to interact with a Venezuelan bank.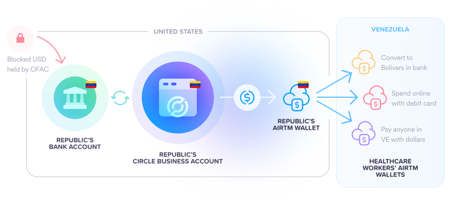 Airtm currently has approximately 500,000 users in Venezuela, so it's hoped that the app will provide something of a lifeline at such a crucial stage.
It's also a significant turning point for Airtm. Only in August, the Maduro government was responsible for blocking the exchange from distributing $18 million in aid. It's just one example of the party's dubious policies, which have come under intense scrutiny from much of the rest of the world since the beginning of the Venezuelan crisis.
The partnership is also the first of its kind in history; a digital stablecoin has never been used to provide foreign aid in the past, much less via distribution from the U.S. government.
Circle concluded their announcement of the collaboration with a positive look to the future potential of stablecoins:
"While this may be the first time, it will no doubt not be the last as global stablecoins firmly arrive on the world stage as a foundational infrastructure in the future of the international monetary system."