Coinbase Adds Digital Asset Framework For Self-Service Listings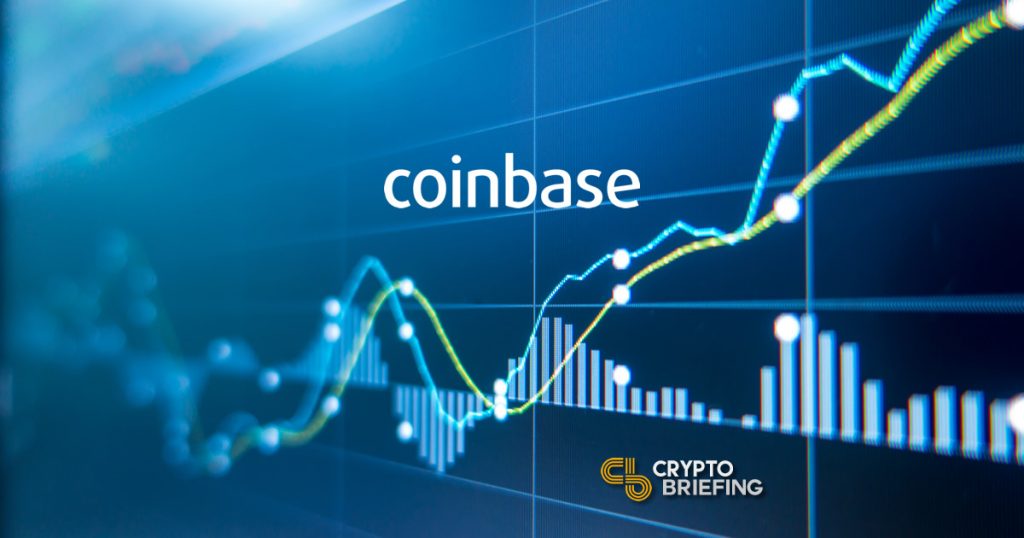 Coinbase, the US-based crypto exchange leviathan, has announced a new system for listing digital assets. The Coinbase Digital Asset Framework sets out clear guidelines for projects that wish to be listed on the exchange.
According to Yahoo, Coinbase will also begin to "augment… quality control by adding star ratings, rankings, and reviews to help users learn about assets". This puts the exchange in direct competition with market leader Binance Info, with which Crypto Briefing has an agreement to provide ratings and reports.
The new application articulates a series of values and standards that tokens will need to meet in order to be eligible for listing.
For instance, the application to be listed on Coinbase includes questions about the "Open Financial System" pertaining to the token – including subcategories such as economic freedom, decentralization, and equality of opportunity.
A listing, says Coinbase, will be swift for those tokens that meet the standards – such a token is described as "An asset listed on Coinbase [that] has passed a rigorous bar for legal, security, and technical review."
Technology is the watchword of cryptocurrency, and it's not given short shrift in the application process for Coinbase – the security and code need to have a "robust bug bounty program or third party security audit".
Other categories including Governance, Scalability, and – of course – Legal and Compliance flesh out the application. For the latter, the simple question is whether Coinbase can legally list this asset – and it needs to pass US Securities law. Given that the state of cryptocurrency within the US is still a legal quagmire, this may present some short-term issues for projects wishing to be listed.
It's also possible that it's a harbinger of imminent regulation from the SEC. However, the exact wording of the request is a little ambiguous: "US Securities Law: The asset is not classified as a security using Coinbase's Securities Law Framework."
This begs the question – does the token need to comply with US securities law (Howey), or Coinbase's own proprietary definitions?
Unlike some competitors, Coinbase does not intend to charge a fee to projects that decide to list on its exchange.
The fact that Coinbase is opening up its platform to new crypto tokens is striking news for the crypto community – the exchange has been notably compliant during the ramp-up to regulation, and this new development is likely to stir strong sentiment in the community that a well-balanced and thoughtful series of regulations may be forthcoming soon.
The author is invested in digital assets.