Coinbase CEO Tells Dogecoin Creator Bitcoin Made "Many People Wealthy"
The pair clashed on Twitter over the ideology behind cryptocurrencies.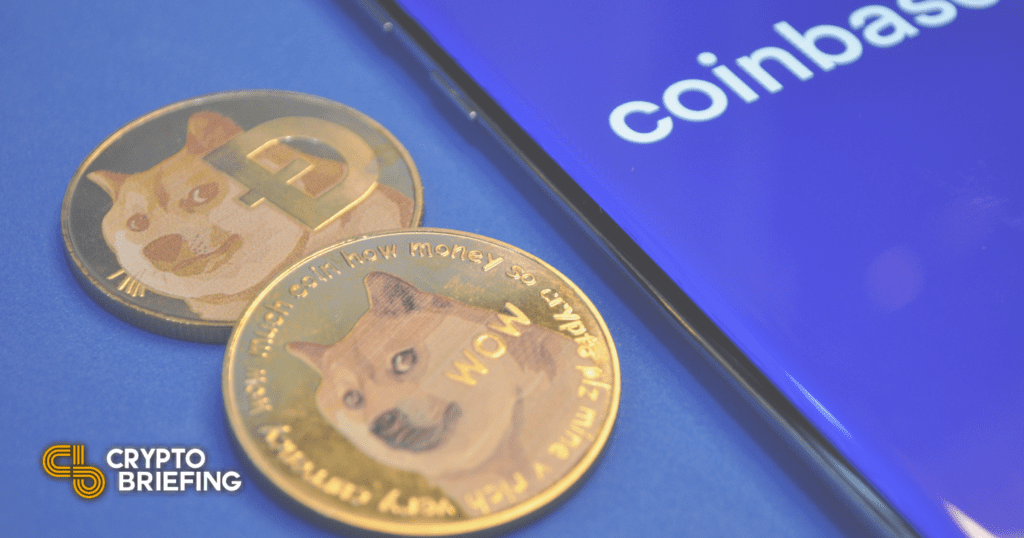 Key Takeaways
Dogecoin co-founder Jackson Palmer called cryptocurrencies "inherently right-wing" in a lengthy tirade this week.
Coinbase CEO Brian Armstrong responded, highlighting how crypto has created wealth and equality of opportunity.
The comments from Palmer and Armstrong form part of a larger debate on the ideology of cryptocurrencies.
Coinbase CEO Brian Armstrong has responded to Dogecoin creator Jackson Palmer's recent slam on the cryptocurrency space.
Coinbase CEO Defends Crypto
Questions over the ideology of cryptocurrencies have sparked debate on Twitter.
In a Wednesday tweet storm, Dogecoin co-founder Jackson Palmer sparked controversy when he called cryptocurrencies "inherently right-wing" and alleged the industry is controlled by a "powerful cartel of wealthy figures."
After years of studying it, I believe that cryptocurrency is an inherently right-wing, hyper-capitalistic technology built primarily to amplify the wealth of its proponents through a combination of tax avoidance, diminished regulatory oversight and artificially enforced scarcity.

— Jackson Palmer (@ummjackson) July 14, 2021
In response, Coinbase CEO Brain Armstrong argued in favor of cryptocurrencies, saying that Bitcoin has made "many people wealthy" and that the industry creates wealth mobility and "more equality of opportunity for everyone."
7/ Crypto is not going to solve wealth inequality – it's not trying to create the same outcome for everyone. But it does create wealth mobility and more equality of opportunity for everyone. It levels the playing field, at least to some degree.

— Brian Armstrong – barmstrong.eth (@brian_armstrong) July 15, 2021
Armstrong took a bold stance against engaging in political activism last year in a blog post titled "Coinbase is a mission focused company." In the post, he stated Coinbase would no longer advocate for political causes or engage with societal issues, as doing so would take the focus away from the company's core mission. Armstrong likely took issue with Palmer's politicization of cryptocurrencies and felt compelled to respond.
Understandably, Palmer doesn't see things the same way as Armstrong. Palmer created Dogecoin in 2013 but hasn't financially benefited from the network's success because he doesn't own any tokens. Speaking to Decrypt in 2018, Palmer said:
"I made a lot of people rich but I didn't come away with any money. I get to tell people that I created Dogecoin, which is fun."
Dogecoin soared in value to a market cap of over $94 billion in May, helped by ongoing support from Tesla CEO Elon Musk. It has since shed well over half its prior value, currently sitting at a market cap of $23.4 billion.
The Coinbase CEO was not the only prominent figure to respond to Palmer's tweets. ShapeShift CEO Erik Voorhees also took issue with Palmer's view that crypto is right-wing but agreed that it is hyper-capitalistic.
Disclaimer: At the time of writing this feature, the author owned BTC and ETH.