Coinbase Criticized for USDC's Unclear Dollar Backing
The stablecoin's actual backing policies are more complex than criticism suggests.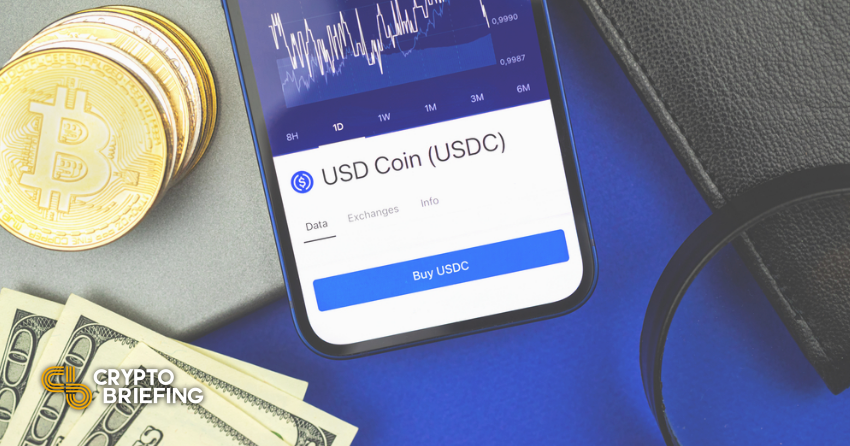 Coinbase and Circle have been criticized over a change of policy concerning their dollar-pegged stablecoin, USDC.
Coinbase Changed Statements On USDC
Bloomberg criticized Coinbase this week by drawing attention to past and present statements on the exchange's website.
Coinbase's website initially stated that "each USDC is backed by one US dollar, which is held in a bank account."
Now, Coinbase's website has expanded that statement to include cash equivalents. It says that each USDC token is backed by "one dollar or asset with equivalent fair value" and that those assets are held by U.S. financial institutions.

The change is seemingly related to a July disclosure in which Coinbase's partner, Circle, disclosed a breakdown of its USDC reserves. That document suggested that 61% of USDC's backing was in cash and cash equivalents, with the remainder in certificates of deposits, U.S. treasuries, commercial paper, and various bonds.
At that time, Coinbase replied to similar criticisms from Paxos CCO Dan Burstein. On its blog, Coinbase stated that USDC is backed by "a list of permissible investments in which the USD backing USDC can be invested," as allowed by state regulators.
Cash Equivalents Are Common
Though Coinbase has clearly changed its website, Coinbase and Circle never promised an unchanging method of backing. Furthermore, most major stablecoins use similar methods of backing.
Tether has faced virtually identical criticism. In March 2019 it revoked the claim that its USDT stablecoin was backed by U.S. dollars and began to claim USDT was backed by other investments. Tether's latest report suggests that USDT is 10% backed by cash (and significantly more cash equivalents, depending on definition).
Meanwhile, Paxos claims that two stablecoins that it is involved with, PAX and Binance USD, are 96% backed by cash and cash equivalents.
The flexibility of the term "cash equivalent" means that it is hard to say which stablecoin is most reliable. However, it is clear that none of the leading stablecoins are backed by U.S. dollars unconditionally.
Disclaimer: At the time of writing this author held less than $75 of Bitcoin, Ethereum, and altcoins and did not hold stablecoins.