What Are Circle and CENTRE? Introduction To USD Coin
Circle wants to provide users with a trusted store of value.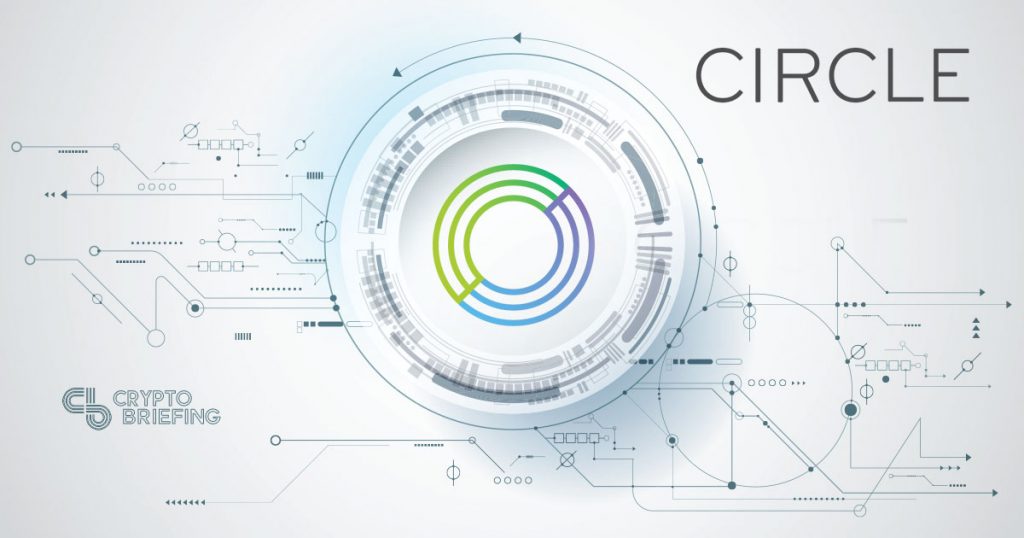 What Is the USD Coin?
The USD Coin (USDC) is an open-source cryptocurrency stablecoin with a value tied to the US Dollar. It was launched in 2018 and is backed by the CENTRE Consortium, a partnership between Circle and Coinbase, two well-funded and well-known cryptocurrency brands. The coin is meant to help stabilize volatile crypto prices and compete with Tether (USDT), a competing stablecoin embroiled in controversy.
Although Bitcoin launched with the promise of upending the banks, it became clear the token experienced price fragility and volatility. Crypto critics point out Bitcoin and other cryptocurrencies aren't backed by anything tangible and a class of stablecoins rose to address this.
Like other stablecoins, USDC has a value algorithmically pegged to the value of the US Dollar, so it's "stable" in relation to that currency. This makes it easier to spend cryptocurrencies like cash, withdraw into fiat, and more. The development team is also working on expanding interoperability with other blockchains.
But government regulations around stablecoins, and the reserves needed to back them, make them difficult to maintain. And Tether didn't help when its non-transparent ties to crypto exchange Bitfinex led to speculation of its involvement in some of the industry's biggest scandals.
Circle initially launched USDC to relieve fears, and Coinbase joined through the Consortium to try a second shot at the concept. They believe centralizing stablecoin governance and oversight is key to regulatory compliance. Will it be a home run or strike out?
We'll start our research with a look the USDC token and its performance on the cryptocurrency market.
---
USD Coin Cryptocurrency Summary
Although pegged to the dollar, the value of USDC fluctuates between a value of $0.97 and $1.11. You'll notice it errs on the side of being worth over a dollar, a feature that separates it from USDT.
USDC is currently an ERC-20 token on the Ethereum blockchain. Other tokens will be created as other fiat and cryptocurrencies are onboarded. The token isn't mineable, but instead is created through a Proof-of-Reserves (PoR) system in which USD reserves are deposited into regulated financial institutions and audited by Grant Thornton LLC., one of the largest accounting firms in the world.
The company is licensed to engage in Virtual Currency Business Activity by the NY Department of Financial Services (DFS). Both institutions and individuals can create deposit accounts to create USDC.
USDC is accepted on a variety of cryptocurrency exchanges, including Coinbase, Binance and Poloniex – another Circle product. Trading pairs include USDT, BTC, ETH, ZEC, LTC, BAT, and more, and over $150 million worth of USDC is traded on a daily basis.
USDC can be stored in your Coinbase or Circle wallets. It's also supported by Freewallet, CoolWallet S, and any other third-party hardware and software crypto wallets that support ERC-20 tokens, such as Trust Wallet and Atomic Wallet.
---
At the CENTRE of Crypto
Although Circle and Coinbase are the founders and public faces of CENTRE and USDC, the consortium is open to other members. The organization was created to decentralize governance, support, and ongoing R&D on the platform. New members are vetted so the consortium can maintain a high-level of transparency.
Transparency plagues many crypto projects: staying compliant on a global scale isn't easy, but Know-Your-Customer (KYC) and Anti-Money-Laundering (AML) requirements are pretty consistent in financial institutions around the world. That's why the team is focused on compliance, actively performing due diligence on the token's commercial issuers.
Both Circle and Coinbase are increasing the capabilities of USDC as a currency and dual-layer blockchain network working toward interoperability with other chains. And they're using the stablecoin to expand on their own offerings.
Circle integrated USDC into its product line, which includes the Poloniex trading platform (which it purchased for $400 million in Feb 2018), Circle Pay, Circle Invest, and SeedInvest, an equity crowdfunding platform.
The company is a major advocate of blockchain and cryptocurrency, and CEO Jeremy Allaire regularly schools the mainstream media on the finer points of our industry. Its investments in targeted acquisitions show the leadership team knows how to build a sustainable business.
Meanwhile, Coinbase is actively expanding its global footprint, opening its crypto market in over 100 countries, with 85 accepting USDC.
Coinbase is also using the USDC stablecoin (along with XRP) to enable zero-fee international currency transfers. This is one of many new expanded features the exchange implemented to grow its user base, which also includes Coinbase Card, a crypto-backed debit card.
Of course, life is never all rosy – and USDC does have competition from other stablecoins like TrustToken's TrueUSD. Coinbase's high profile makes it a constant target for cyber attacks, even though CEO Brian Armstrong is supportive of the hacker community's right to anonymity.
Still, stablecoins are a hot topic in cryptocurrency for a reason. And whether you love or hate them, they're here to stay, and USDC is a strong one.
---
Summary
USDC is a stablecoin backed by the US Dollar and supported by CENTRE, a consortium founded by Circle and Coinbase. The project was launched to create stability in the volatile crypto market while renewing trust lost in the controversy surrounding Tether's early years. The success of the project relies on these key factors.
USDC is integrated into both Circle and Coinbase. Both companies are leveraging it to open new markets and products for their respective customers.

USDC is currently an ERC-20 token on the Ethereum blockchain backed by deposited USD assets. More fiat and cryptocurrency support will be enabled soon.

In addition to normal payments, the USDC coin can also be used for smart contracts, allowing dApps to be powered by fiat money.
With these pieces in place, USDC is one of the strongest crypto projects on the market. But it's certainly not without competition. Although many stablecoins are working in harmony, they're jostling for the position at top of the hill.
Tether currently reigns supreme. But as the original stablecoin suffers from transparency issuers, USDC might become an effective challenger.