Coinbase Expands Apple Pay Support for Buying Crypto
Coinbase's Apple Pay support is now available with any Mastercard or Visa debit card.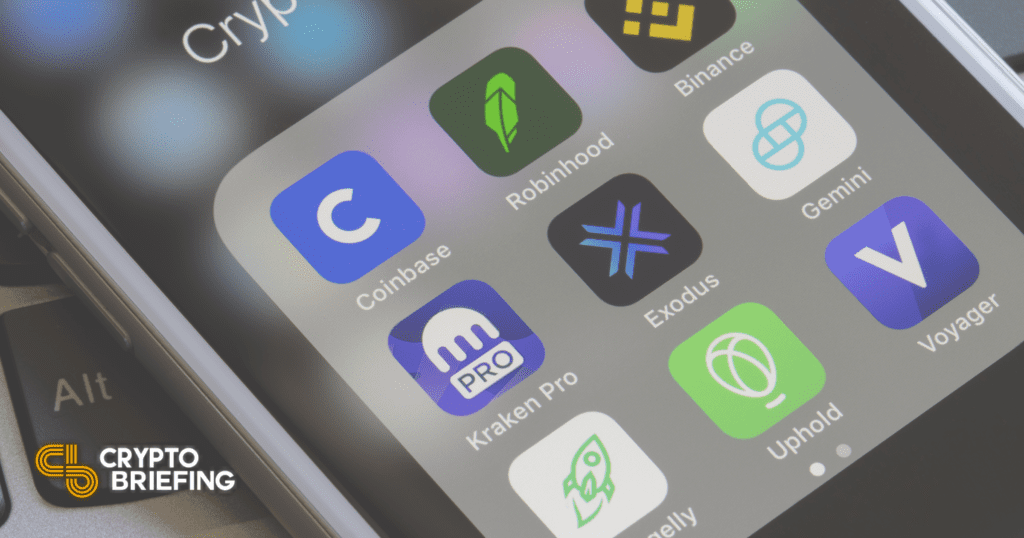 Key Takeaways
Coinbase has announced Apple Pay support for iOS and Safari users with a Visa or Mastercard debit card.
The exchange will cooperate with U.S. payments company The Clearing House to offer instant withdrawals of up to $100,000 to American customers.
The move should help Coinbase target retail investors.
Coinbase iPhone users will now be able to buy Bitcoin, Ethereum, and any other supported cryptocurrencies with any Mastercard or Visa debit card using Apple Pay.
Apple Pay Support for Debit Card Holders
Coinbase is expanding its Apple Pay support.
While the exchange has supported Apple Pay for all users with a Coinbase debit card since June, the functionality is now expanded to anyone with a Mastercard or Visa debit card. Apple Pay support will allow users from most banks around the world to invest in cryptocurrencies like Bitcoin and Ethereum on Coinbase.
In a Thursday blog post, the crypto giant also announced users would be able to cash out up to $100,000 instantly. Starting today, Apple Pay will automatically appear as a payment method when buying crypto on Coinbase with an iOS device or the Safari browser. Coinbase added that Android users would be able to access a similar functionality later this fall with Google Pay.
The exchange also announced another major change concerning withdrawals. At the moment, withdrawals from Coinbase to bank accounts can take up to five days to arrive. The current system users Automated Clearing House transfers, which are known to be lengthy. The new system will use Real Time Payments, enabling customers with linked bank accounts to instantly cash out their investments.
The Real Time Payments network is run by The Clearing House, a U.S. payments company associated with most of the largest U.S. commercial banks. This service will be reserved for American customers.
Coinbase has been one of the most influential exchanges and a favorite for new retail traders. This week, the company's CEO Brian Armstrong spoke out against the proposed crypto regulation in the infrastructure bill, saying that it could severely harm crypto innovation in the United States.
The exchange conducted its IPO in April and hit a groundbreaking $103 billion valuation during its first trading day. Today, COIN trades at a $52 billion valuation.
Disclaimer: The author held ETH at the time of writing.