Coinbase Has Cancelled Its USDC Lending Program
The decision appears to be final, as the product's waitlist has also been discontinued.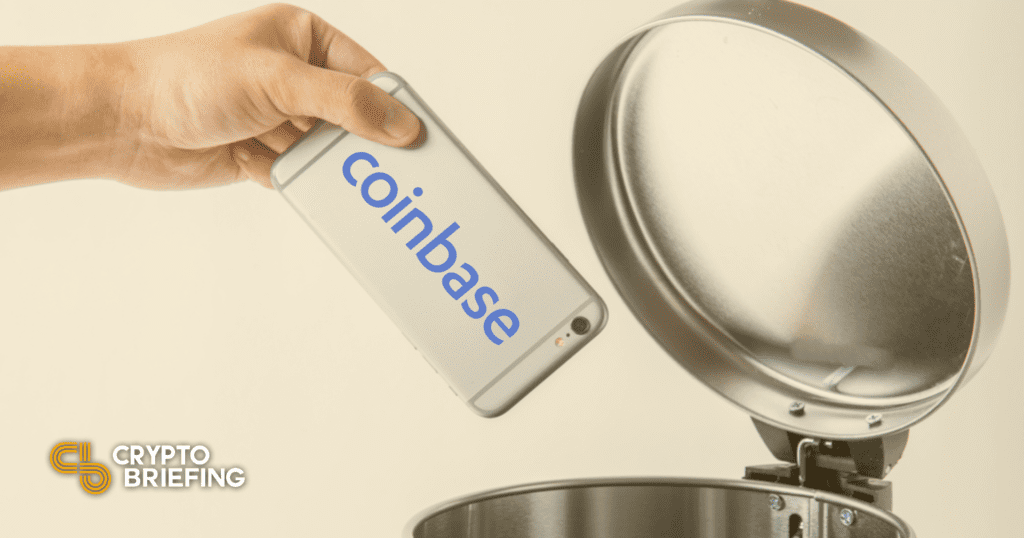 Coinbase has announced that its USDC lending plan will not be available to customers despite earlier launch plans.
Coinbase Lending Cancelled
The company revealed the cancellation by re-titling and updating a blog post originally published in June.
In that post, Coinbase indicates that as of Sept. 17 it is "not launching the USDC APY program." It called this a "difficult decision" and said that it will "turn [its] work to what comes next."
Coinbase also said that it has discontinued the waitlist for the program, which had attracted thousands of users.
Despite the apparent finality of the decision, the announcement was made quietly. The company has not announced the cancellation on Twitter or created a blog post dedicated to the news.
SEC Threat Likely Caused Cancellation
Coinbase reported on Sept. 7 that the SEC planned to sue over its USDC trading product. CEO Brian Armstrong spoke out against the SEC's actions on Twitter, but those statements appear to have had little effect in light of last week's cancellation.
The company's share price fell in value by 3.55% today, an amount significantly greater than stock indexes such as the S&P500 (down 1.70%) and the Dow Jones (down 1.78%).
Had Coinbase Lend gone live, it would have given up to 4% annual yield to investors who deposited their USDC holdings.
The product page now redirects to Coinbase's home page.
Disclaimer: At the time of writing this author held less than $75 of Bitcoin, Ethereum, and altcoins.