Scrap Lend Product Or We'll Sue, SEC Tells Coinbase
Brian Armstrong posted a long statement expressing his dismay at the SEC's "sketchy behavior."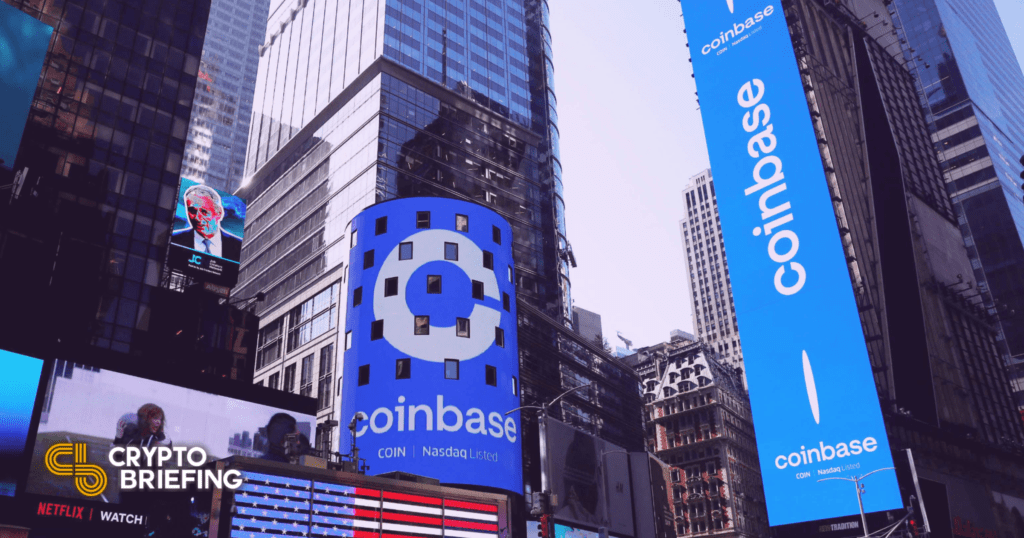 Key Takeaways
The SEC has reportedly threatened to sue Coinbase over its plans to launch a crypto lending product.
The regulator told Coinbase it considers its Lend product a security but has not explained why.
Coinbase CEO Brian Armstrong has accused the regulator of "sketchy behavior," claiming that it is creating "an unfair market."
The Securities and Exchange Commission has threatened to sue Coinbase if the company goes ahead with its plans to launch a lending product allowing customers to earn interest on their crypto assets, Coinbase CEO Brian Amstrong has revealed.
Coinbase CEO Accuses SEC of "Sketchy Behavior"
The Securities and Exchange Commission has threatened to sue Coinbase, the largest U.S.-based crypto exchange, over plans to issue a lending product. The company says it has "no idea why."
In a Twitter thread, the exchange's CEO Brian Amstrong accused the SEC of "sketchy behavior," and creating "an unfair market," claiming the regulator refused to give the company any legal justification for considering its Lend product a security.
1/ Some really sketchy behavior coming out of the SEC recently.
Story time…

— Brian Armstrong – barmstrong.eth (@brian_armstrong) September 8, 2021
Amstrong wrote that many crypto companies have been offering versions of the same product and that millions of users have earned yields on their crypto holdings over the last few years.
The company claims that it has not received clear guidance and that rules have not been consistent across the industry.
Addressing the issue in a Wednesday blog post, Coinbase's chief legal officer Paul Grewal stated that the exchange could have launched the product without consulting with the regulator first—as many other crypto companies have done in the past—but decided against it. He wrote:
"We shared this view and the details of Lend with the SEC. After our initial meeting, we answered all of the SEC's questions in writing and then again in person. But we didn't get much of a response. The SEC told us they consider Lend to involve a security, but wouldn't say why or how they'd reached that conclusion."
Grewal added that the SEC then "opened a formal investigation." While the regulator reportedly told Coinbase that it would assess the Lend product through the prism of the Howey and Reves test, it didn't share the assessment itself.
The SEC's Chairman Gary Gensler has been calling on crypto platforms to register with the regulator since he stepped into office. Earlier this month, he reiterated his stance, saying that crypto companies should be "asking for permission" to operate instead of "begging for forgiveness."
"Talk to us, come in," Gensler said, warning that crypto platforms proceeding to operate without the regulator's approval are putting their own survival at risk. However, Coinbase claims that the SEC has refused to provide any detailed guidance after it came forward. Addressing the issue, Grewal wrote:
"We did that here. But today all we know is that we can either keep Lend off the market indefinitely without knowing why or we can be sued. A healthy regulatory relationship should never leave the industry in that kind of bind without explanation."
In June, regulators in Texas, Alabama, and New Jersey initiated a crackdown on BlockFi for offering a similar product to Lend in the form of interest-bearing crypto accounts, alleging that BlockFi's product constituted an unregistered securities offering.