Coinbase Hits $103B Valuation in Landmark Public Listing
Coinbase is now publicly listed on NASDAQ. The cryptocurrency exchange hit a $103B valuation shortly after market opening today.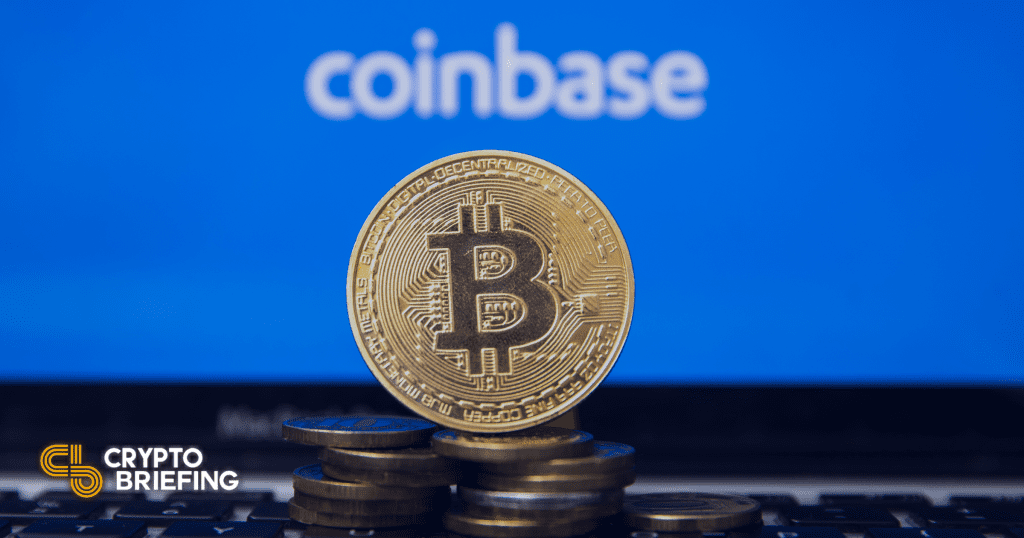 Key Takeaways
Coinbase's COIN shares have gone live on NASDAQ.
COIN is trading at $395, putting the company's valuation at $103 billion.
The event has been widely celebrated as a groundbreaking moment for the cryptocurrency space.
Coinbase makes history as the first cryptocurrency company to go public.
Coinbase Goes Public in First for Crypto
Coinbase is now live on NASDAQ.
COIN shares were trading at $381 on market open Wednesday, significantly up from the initial $250 reference price NASDAQ set yesterday.
Coinbase filed 261.3 million Common Stock shares to the SEC this week. COIN is now trading at $395, which puts the company's valuation at around 103 billion.
Coinbase is the first major cryptocurrency company to go public. The event has been described as a watershed moment for the industry as crypto continues to pervade the mainstream. Earlier this year, Bitcoin hit a $1 trillion market cap amid growing interest in digital currencies. "Today is a big milestone for Coinbase and an even bigger milestone for crypto," the company wrote on Twitter.
Today is a big milestone for Coinbase and an even bigger milestone for crypto. Thank you to our employees and customers for getting us here. Together, we can build the cryptoeconomy and create economic freedom for all. Join us for today's events at https://t.co/kki68arv3O $COIN pic.twitter.com/Bvcu9R0otq

— Coinbase (@coinbase) April 14, 2021
The company also left a timestamp in the Bitcoin blockchain via f2pool to mark the event. The text featured a headline from today's The New York Times, similar to the one Satoshi Nakamoto imprinted into the Genesis block.
Coinbase was founded in 2012 and became known for catering to the retail investor market. It earns revenue from charging fees to buy and trade digital currencies, making most from Bitcoin and Ethereum.
In recent years, though, it's also become a hub for institutional investors as the crypto movement snowballs. It offers a custodial service aimed at high net worth individuals and has assisted MicroStrategy and other companies in buying significant volumes of Bitcoin.
Ahead of the public listing, it was revealed that Coinbase had generated $1.8 billion of revenue in the first quarter of 2021—more than it made in the whole of 2020.
The cryptocurrency exchange, whose headquarters is in San Francisco, opted for a direct listing over an initial public offering. In a direct listing, companies sell shares to the public without using an underwriter or issuing new shares. "I wanted there to be just a true market on day one that set the price," Coinbase co-founder and CEO Brian Armstrong told CNBC earlier today."I felt like it was more true to the ethos of crypto."
In a surprise gift, all 1,700 Coinbase employees were granted 100 shares, worth around $40,000 today. Company executives and investors received a much bigger payout, led by Andreessen Horowitz's Marc Andressen, who reportedly holds 1.65 million Class A shares of the 261.3 million total.
The landmark event had been anticipated for months and was widely discussed among crypto's leading figures in the lead-up. Fred Ehrsam, Coinbase's co-founder and one of its key architects alongside Armstrong, shared a tweet storm reflecting on the company's early years, saying that he was "honored to be a small part of this journey which will transform society for the better."
Binance, meanwhile, listed COIN on its recently launched stock exchange. FTX also listed futures for the stock; they crashed in the lead-up to the listing, possibly due to reports that the indicative price would be $340.
The crypto market itself has also reacted to the event. Bitcoin and Ethereum surged in the lead-up and have continued rallying today. Bitcoin is trading at $63,300.
Following Coinbase's footsteps, long-established exchange Kraken is rumored to go public next. Should crypto continue to draw mainstream interest, Coinbase's move could be a catalyst for many other companies to go public, and ultimately, wider adoption of cryptocurrencies.
Disclosure: At the time of writing, the author of this feature owned ETH and several other cryptocurrencies.