Binance Will Launch Coinbase Trading Alongside Nasdaq
Coinbase Tokens will be traded commission-free and backed by real Coinbase shares.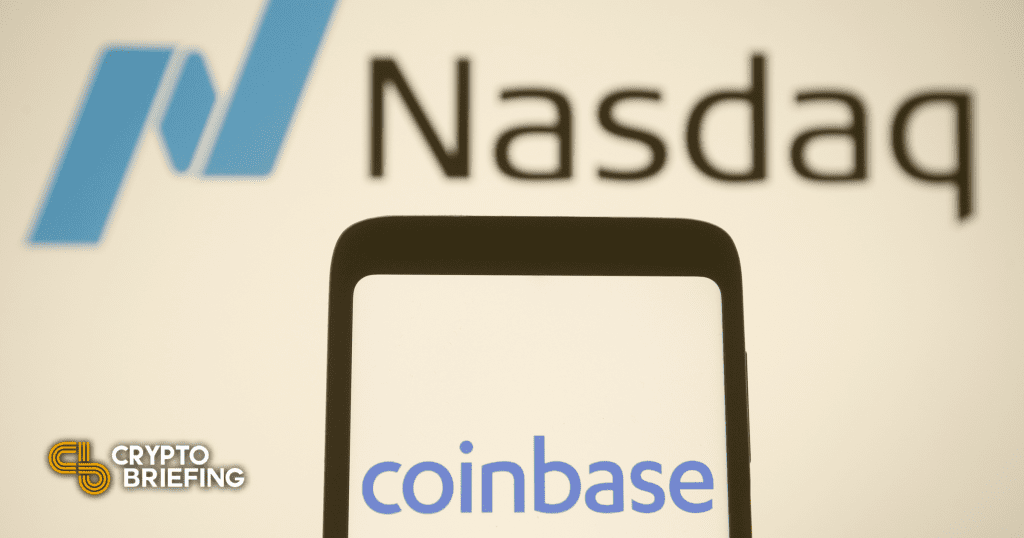 Hours before Coinbase begins trading on Nasdaq, Binance, another top cryptocurrency exchange, has announced the launch of the Coinbase Stock Token on the platform.
Binance Launches Coinbase Tokens
The stock token listing will follow immediately after Coinbase's scheduled listing on Nasdaq today.
After the trading pair is open, Binance users will be able to trade the token with zero commissions. Earlier this week, the exchange announced users' ability to trade a similar stock token in Tesla. The new feature is made possible to a partnership with CM-Equity AG and Digital Assets AG.
Since the asset is a tokenized version of the stock, traders can purchase even a tiny fraction of the underlying stock. Binance said real Coinbase shares would back each stock token.
The token will be available to traders who clear KYC requirements. Those from restricted jurisdictions, including the U.S., are prohibited.
As per Binance, the trading will be denominated in its native BUSD stable coin.
Given the tokens are backed fully by underlying securities, Binance informed that holders would also be eligible for benefits such as dividends.