Binance BUSD: New York Regulated Stablecoin Takes Aim At Tether
BUSD stablecoin will allow the exchange to create new financial products.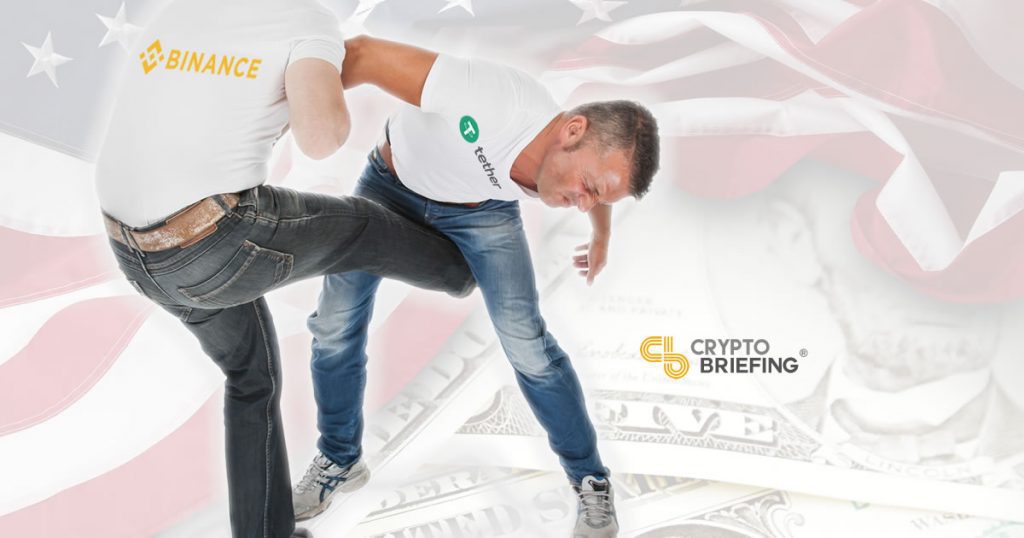 Binance USD (BUSD) – a stablecoin from the world's largest crypto exchange – has been approved by the New York State Department of Financial Services (NYDFS), which has historically taken a hard line against cryptocurrency companies.
The new stablecoin has been developed by the team behind Paxos and will be used within the Binance ecosystem to "unlock more financial services", according to Binance CEO, Changpeng Zhao.
New York is among the most heavily-regulated jurisdictions in the world for financial services, and a BitLicense is often required to operate legally a cryptocurrency business within the state.
After coming into effect on August 2015, only eighteen applications for the license have been successful as of March 2019. In April this year, NYDFS denied Bittrex – one of the largest cryptocurrency exchanges in the world – a license over concerns about its customer data and listing policy.
---
Paxos And Binance – An Ongoing Affair
Paxos' stablecoin launched as an NYDFS-approved cryptocurrency in September last year. The project introduced instant redemptions for the USD backing the digital asset in May; Binance made it one of its default trading pairs in November of last year.
Although two of its main products – the Paxos Stablecoin, and now the BUSD – are dollar-denominated, Paxos is aiming to tokenize a variety of assets, including commodities, securities as well as other fiat currencies. It launched a gold-backed stablecoin earlier this year.
Paxos has all of its bank accounts audited once a month to show users that collateral matches reported supply. It will also become the official USD custodian and issuer for BUSD.
"NYDFS's approval of BUSD is a vital step towards long term stability in global crypto markets," explained Paxos co-founder and CEO Asia, Rich Teo, allowing Binance to create whole new products for their users.
BUSD will be available on the Paxos platform for purchase later this month. There will be no caps on the amount investors can purchase. It will also be listed on Binance with initial pairs against Bitcoin (BTC), Binance Coin (BNB) and XRP.
---
Binance BUSD: Analysis
It is likely no coincidence that this announcement comes just a week before U.S. customers are excluded from the main Binance platform, while an American version of the exchange is developed.
Binance has kept the use cases for its new BUSD vague, saying it will be used to "unlock more financial services".
That could hint at new DeFi applications; using an asset denominated in the world's reserve currency would make adoption easier.
A spokesperson denied that it could be used to pay for transaction fees on the US platform, replacing BNB. But if BNB were ever labeled as a security, having a native token with explicit approval from a US regulator might be a good back-up.
Paxos is regulated as a trust company, meaning that it is authorized to administer another entities' financial assets on their behalf. Under New York State law it is mandatory for the trustee to hold capital reserves that must be audited on a monthly basis.
By outsourcing its stablecoin reserves to Paxos, Binance gives itself strong regulatory cover, potentially avoiding the same pitfalls as rival Bitfinex, which has been accused by the New York Attorney's Office of defrauding customers by using funds from Tether to cover an $800M shortfall.
In fact, the issuance of BUSD could be construed as an effort to take on Tether as the dominant stablecoin in crypto markets. The ongoing court case has not prevented the minting of hundreds of millions of new tethers, which some observers have interpreted as "ongoing manipulation" by Bitfinex. The company's chief defense strategy to date in the court case has been to assert that since they do not allow NY-based customers on the platform, they are not subject to New York's jurisdiction.
By partnering with Paxos, Binance appears to be shielding itself from a number of regulatory risks – assets will be fully-backed; regularly-audited; and held by a regulated third-party.
This trifecta of risk management could be why a Binance spokesperson told Crypto Briefing that today's news signified a "market shift" in token issuance.
Using a regulated third-party not only gives the exchange a new toehold in the US market, it also outsources risk and potentially covers it from hawkish authorities.