What Is Binance Coin? Introduction To BNB Token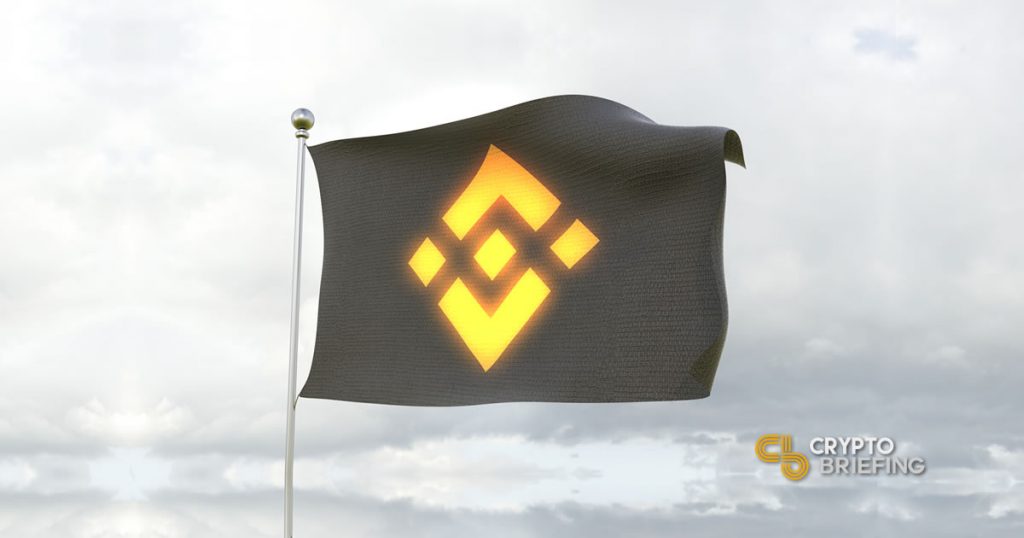 What is Binance Coin BNB?
Binance Coin is the token issued by the world's biggest cryptocurrency exchange. BNB token holders can access cheaper trades and other rewards within the Binance cryptocurrency exchange, so it works as an advanced loyalty program as well as a standalone cryptocurrency.
A Brief History of Binance
Binance is the leading cryptocurrency exchange on the planet, by daily trading volume, and Binance BNB is a popular token. Changpeng "CZ" Zhao, its CEO, was recently featured on the cover of Forbes as one of the richest people in crypto, with an estimated net worth over $1 billion.
Just getting listed on Binance can provide a cryptocurrency with a temporary boost of 80 percent in market value. And being delisted from Binance is a black mark felt throughout the industry. It's one of the most trustworthy crypto exchanges, with over 150 coins listed and nearly $1.5 billion in crypto traded daily.
Binance charges a 0.1 percent fee for crypto trades, but users receive up to a 25 percent discount by paying fees using its proprietary Binance Coin (BNB). It also introduced a Tiered Trading Fee Discount Program on July 21, 2018 that provides a bigger discount based on a user's BNB coin balance and 30-day trading volume.
It also launched its own mainnet, called Binance Chain, on April 18, 2019, making it an all-purpose crypto and blockchain company.
Before evaluating the Binance platform's viability as a business, let's look at how the coin BNB is performing on the market.
---
Breakdown of BNB
Binance has a total supply of 192,443,301. Its peak price so far was $24.46 on January 11, 2018 and the market cap marks it out as a serious modern business.
BNB started as an ERC-20 token on the Ethereum blockchain but migrated to its own blockchain in April 2019. The token migration occurred throughout 2019 in phases to not disrupt users.
The Binance ICO occurred from July 14-27, 2017, at which time 100 million BNB Binance Coins were sold, raising approximately $15 million. As we've covered previously at Crypto Briefing, nearly 5 million coin BNB have since been repurchased and burned by Binance. Essentially, it plans to destroy the initial 100 million ICO tokens using 20 percent of quarterly profits four times a year to do so.
It also uses the BNB tokens to fuel ICOs on the Binance Launchpad, a cryptocurrency incubator. Binance Launchpad lends credibility and visibility to upcoming blockchain projects. It's also rumored to be launching a decentralized exchange.
Binance has an aggressive referral program that pays a 20 percent commission for any trades you refer to the platform.
The discount for using the BNB tokens to pay transaction fees started at 50 percent for the first year, and it's currently at 25 percent. In year three, it drops to 12.5 percent, then 6.75 percent in year four. By year five, the discount for using BNB coin to pay transaction fees disappears.
Obviously, the biggest use case for the BNB coin is within the Binance exchange, and this is likely to continue. It incentivizes users to hold the tokens to receive increased perks within the cryptocurrency exchange like the best kind of loyalty program.
Binance is also the best place to purchase BNB tokens, although it can also be purchased on EtherDelta. If you decide to pull your BNB from the exchange, any ERC-20-compatible wallet, such as MyEtherWallet and Coinomi, can hold BNB coin at the moment. This may change with the new BEP2 standard.
---
Creating a Billion-Dollar Company
Binance came a long way in a short period of time, and this is attributed to the business savvy of CZ, who is now part of the crypto trading royalty. The Binance Coin BNB token is the strongest exchange token on the market, and it had a good 2018 performance.
Based in Hong Kong (although a Paris move could happen), the exchange now has more users than the population of its home country, at approximately 10 million users.
The exchange got so big so fast that it got embroiled in a feud with Silicon Valley-based VC firm Sequoia Capital, which invested in Apple, Google, Oracle, PayPal, and more. Sequoia was in negotiations to invest in Binance, but the deal fell through when the exchange decided it was worth more.
One of Binance's most famous features in the crypto community is its puzzle piece matching CAPTCHA, which plays like a WarioWare minigame.
In addition to the crypto exchange and Launchpad, Binance also created Binance Labs and Binance Info. Binance Labs is a blockchain incubator that assists entrepreneurs with funding, strategy, recruitment, and technical aspects of the business. Binance Info is similar to CoinMarketCap and tracks cryptocurrency prices.
CoinMarketCap is one of the most-used data source for cryptocurrency market info. The issue (which we pointed out earlier this month) is the company and CEO Brandon Chez are notoriously mysterious. This makes it difficult to trust the data being provided.
On top of this, Binance invested $133 million for a 5 percent stake in Malta's Founder's Bank, a decentralized banking project currently under development. Binance also has a Blockchain Charity Foundation that aims to facilitate charitable contributions through cryptocurrency and blockchain tech.
Because of its high profile, Binance has been targeted with the same hacking and phishing attacks that plague crypto exchanges. In response, it offered a bounty for tech-savvy users to find exploits in its API. It's currently the world's largest crypto exchange by volume and competing on all sides to become a cryptocurrency juggernaut in the future.
---
Binance BNB Summary
Binance is the most popular cryptocurrency exchange in the world, with more than $1 billion of daily trading volume, and its CEO is one of the richest people in cryptocurrency. It's firing on all cylinders to create a crypto-conglomerate that can compete with financial industry giants like HSBC and NASDAQ. The exchange's success rides on several key factors.
Binance created the BNB token for use within its exchange. It's known as one of the most trustworthy crypto exchanges. It also has one of the fastest transaction speeds.
In addition to the Binance exchange, it has a blockchain (Binance Chain), incubator (Binance Labs), ICO platform (Binance Launchpad), charity arm (Binance Blockchain Charity Foundation), and crypto tracker (Binance Info).
Binance recently invested in a decentralized banking concept and is actively seeking to disrupt multiple spaces within the financial sector.
Binance migrated off Ethereum to its own proprietary mainnet called Binance Chain in April 2019.
With these pieces in place, Binance is poised to sustain its business and continue growing. Pivoting is an important aspect of business, and CZ has his hands in all things blockchain. It'll be interesting to see what moves it makes over the next few years and whether the BNB coin proves to be a useful and separate cryptocurrency in its own right.
Disclaimer: The author is not directly invested in any coin listed in this article. He is, however, a registered user of the Binance Exchange. He may earn a commission if you click the Binance referral link included above. The idea that you are reading this article and do not yet have a Binance account is so laughable that the Editor, who is writing this last line, decided to leave the author's audacious bid for cash intact.