Binance (BNB) Soars On Decentralization Play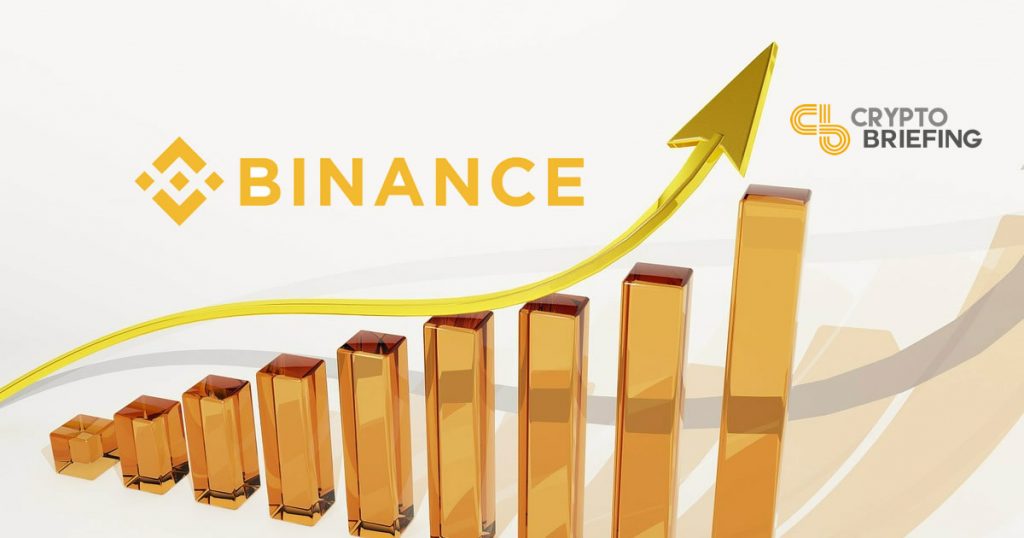 Binance, the golden boy of crypto exchanges and number one by volume, has just announced their intention to create their own blockchain.
In a world of hackers and insolvencies, Binance has been a beacon of hope, and their relatively untarnished reputation has helped them evolve into a leading crypto exchange.
The news that such a reputable exchange is now moving towards a decentralized model has generated considerable hype, which reflects in the surging price of their native coin. Binance Coin (BNB) is currently an ERC-20 token, but would become native to a new blockchain focusing on the trading of digital assets.
At the time of writing BNB has jumped nearly 30% in the space of an hour – from ~$8.00 to over $10.00.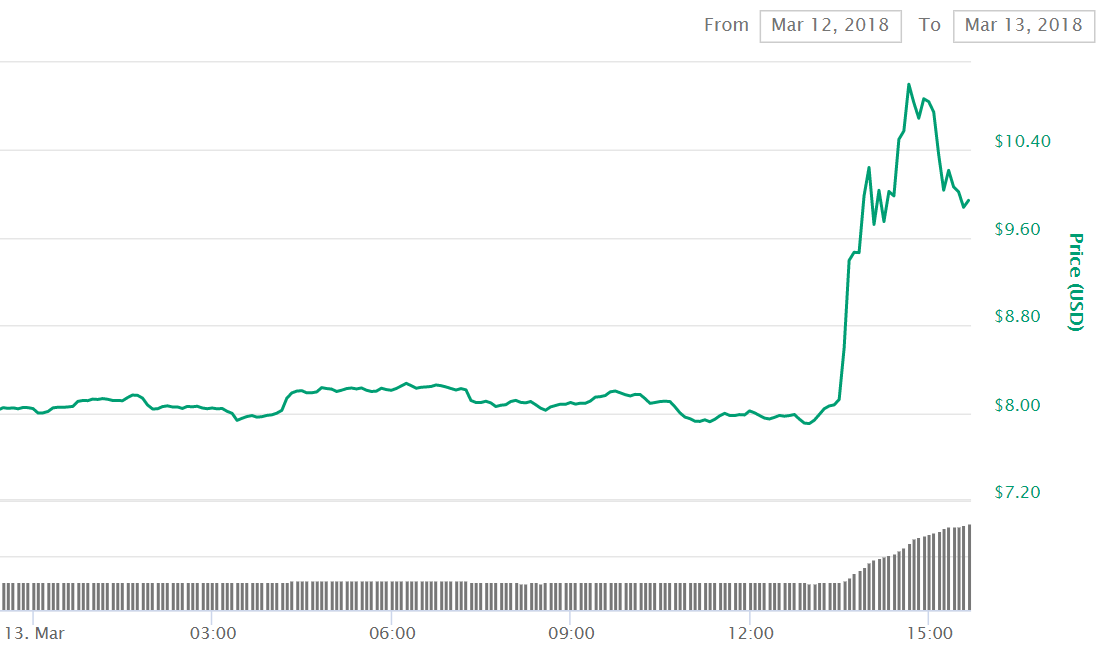 Why Decentralize Binance?
Although decentralized exchanges exist, they cater to a mere fraction of the overall trading volume, and many of them suffer from a hideous user experience. As anyone who has ventured onto EtherDelta can testify.
It may also not be a coincidence that NEX – the decentralized Neon Exchange – opened their lottery for participation less than 24 hours ago. NEX may provide some stiff competition for Binance if their product becomes successful.
The announcement suggests that Binance would aim to combine the best aspects of centralisation and decentralisation: Bringing "performance, ease-of-use, and liquidity" to the anonymity and trustlessness of a decentralised exchange.
"After extensively researching decentralized exchange frameworks and analyzing existing implementations, we believe significant improvements can be made in providing Binance users with a level of trading experience to which they are already accustomed. Centralized and Decentralized exchanges will co-exist in the near future, complementing each other, while also having interdependence. We stand here today because we believe that Blockchain technology will change the world. In the face of adversity, we have always elected to tackle issues head-on, instead of retreating. As such, we have decided to officially launch the development of the Binance Chain.
As a public blockchain, Binance Chain will mainly focus on the transfer and trading of blockchain assets, as well as provide new possibilities for the future flow of blockchain assets. Binance Chain will focus on performance, ease-of-use, and liquidity. Binance Coin (BNB) will be upgraded to exist on its own blockchain mainnet, becoming a native coin. At the same time, Binance will transition from being a company to a community."
Although the announcement didn't give exact details, Changpeng Zhao's tweets suggested that the exchange might take the form of a subsidiary; a decentralized baby brother to help take on trading demand.
Binance was growing too quickly, and too busy to start anything else. So, all we could do is, to just start one more Binance. https://t.co/r5RjPNyrDq

— CZ (not giving crypto away) (@cz_binance) March 13, 2018
This could be not only a big move for Binance, but a breakthrough for the entire crypto community; raising hope that on a large scale the exchanges themselves can begin to live up to the ethos of decentralization.
This story will be updated as more details emerge.