Raining Cash In Binance Land: $200M Profit This Quarter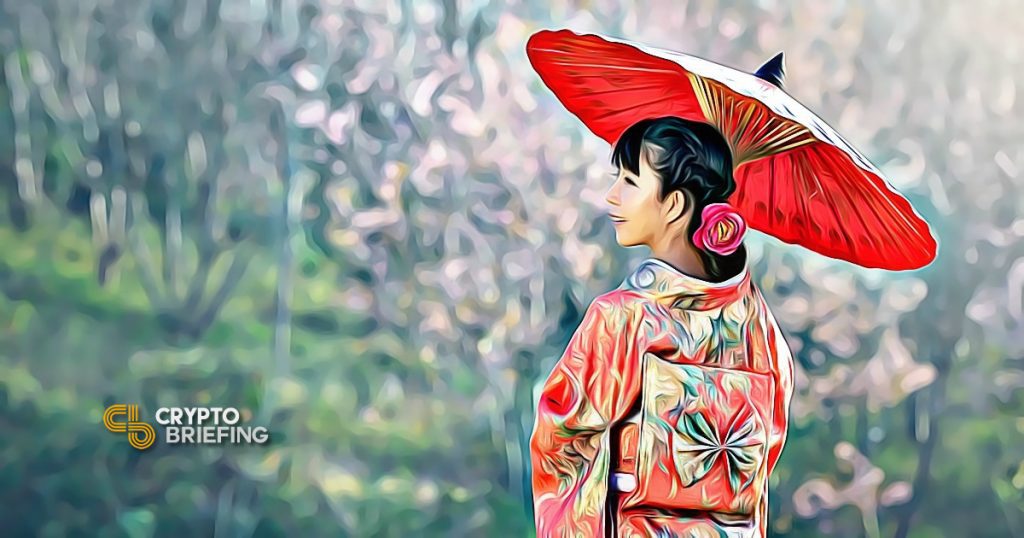 Binance reportedly saw its profits rise by nearly 2,800% from its first to second quarter of operation.
Changpeng Zhao, the founder and CEO of the cryptocurrency exchange Binance, revealed in a LinkedIn blog post that profits stood at $200m in its second quarter; an increase of 2,757% when compared to the $7.5m profit it had made in the previous quarter.
Part of a blog post addressed to national governments and their representatives, Zhao cites Binance's second quarterly profits as part of his call for acceptance and positive regulation of cryptocurrencies and exchanges. Stating that "blockchain technologies and cryptocurrency will be mainstream", he argues that exchanges such as Binance can facilitate legitimate and transparent cryptocurrency transactions. But as the shuttering of two Indian exchanges proves today, the plea for guidance may take time to percolate.
Zhao, who was formerly the CTO for the exchange OkCoin, also said that the exchange is aggressively expanding at present and aims to add a further 2,000 employees in this year alone. He argues in his blogpost that the amount of revenue generated by ICOs has proportionally increased: at $5.7bn for the whole of 2017 but nearly $2bn in the first month of 2018.
Although Zhao doesn't give a reason behind the profit surge, Binance's second quarter – having only been founded in July 2017 – coincided with the cryptocurrency stampede which sent big cryptocurrency prices skyrocketing. By mid-December, Bitcoin (BTC) was trading at just under $20,000 and Ethereum (ETH) reached $1,415 in the early part of January.
The higher prices and trading volume are likely to be behind the increase in Binance's profits. According to their website, the exchange charges a 0.1% trading fee as well as fee for withdrawals, which the exchange has significantly reduced over the past month.
Reduced Fees May Not Make A Huge Impact On Binance Profits
On Friday, the exchange implemented a 50% cut for BTC withdrawal fees, dropping them to 0.0005 BTC and making them approximately equivalent to $5.50. This followed the exchange's recent adoption of Segregated Witness (SegWit) wallets, which render BTC transactions effectively smaller, meaning more can 'fit' inside each block and making them faster and cheaper to process.
Other exchanges have also made similar announcements. Kraken, the San Francisco-based exchange, said it would reduce withdrawal fees by 50% on Bitcoin to 0.0005 BTC and Bitcoin Cash (BCH) to 0.0001; equivalent to $1.10. Bitfinex, also announced on Twitter it would reduce Bitcoin fees by 25%, down to 0.0006 BTC. In mid-February, Zhao tweeted that Binance would gradually reduce the withdrawal fees charged on ERC20 coins, cryptos that run off the Ethereum network, by 25%.
Although Binance is still in its third quarter, Zhao said in yesterday's blog post that the exchange was anticipating a further rise in their profits. Whether the exchange is expecting that the lower withdrawal fees will encourage more transactions or whether it will bring in more users, is unclear.
Having operated for just over seven months, Binance has rapidly become one of the leading cryptocurrency exchanges. The exchange currently lists over 162 different cryptocurrencies and tokens and offers trading pairs with Bitcoin, Ethereum, Tether (USDT) as well as its own Binance Coin (BNB). Binance's trading engines are able to process 1.4m orders every second; over $1.1bn worth of transactions have taken place on the exchange in the past 24 hours according to CoinMarketCap.
Although Binance originally operated out of Shanghai, the exchange was forced to move abroad after China began its crackdown on exchanges and ICOs in September of last year. Binance, which has hopes of recommencing business in the PRC, has had to ban access from Chinese IP addresses for the time being.