Binance Charity Arm Announces Malta Base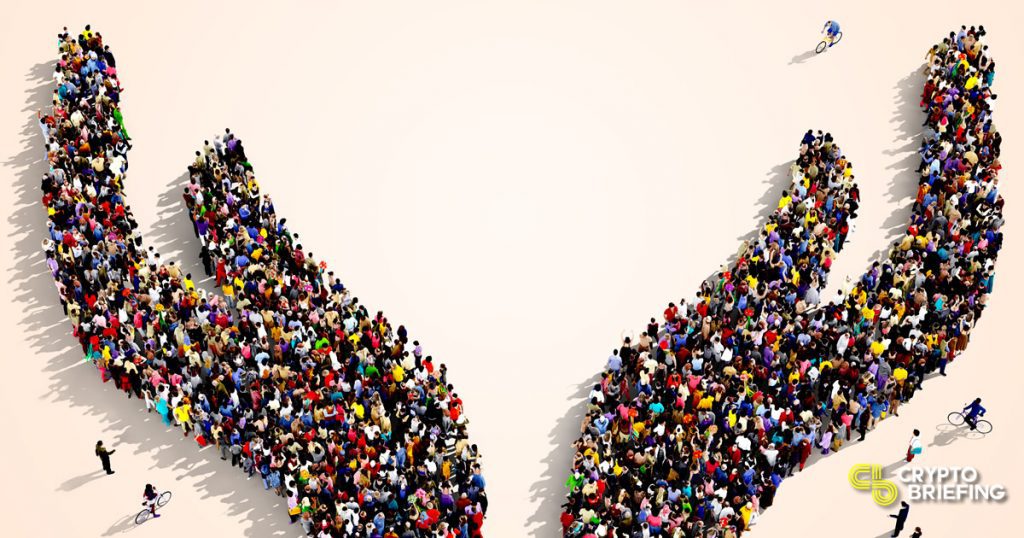 Binance's Blockchain Charity Foundation has established a base in Malta and will work with local NGOs to support good causes with its Decentralised Ledger Technology.
A Memorandum of Understanding with The President's Trust is now in place and the collaboration is already bearing fruit. Educ8 is a new e-learning platform to help O-Level students. That will be co-ordinated by several of the local NGOs, who will report to The President's Trust.
Helen Hai, Head of the Binance Blockchain Charity Foundation, is Binance's appointed Trustee to The Prince's Trust. H.E. Marie-Louise Coleiro Preca has been invited to chair the Senior Advisory Board of the Blockchain Charity Foundation. Together with other eminent Heads of State, she will strategically advise the management and give direction.
There is no limit to the charities that can get involved and in Malta, the local NGOs run animal shelters, educational programs for all ages and even traffic monitoring start-ups.
"I firmly believe that Blockchain Charity Foundation and The President's Trust, Malta will jointly embark on an inspirational journey to empower vulnerable communities with the support of blockchain technology. We are determined to turn our vision into action." said Hai.
How Charities Benefit From Blockchain
Blockchain technology has the potential to revolutionize charity donations, as anybody can donate directly to the causes and even the individuals they want to support. Monolithic charities are famous for burning most of their donations on administration and the actual amount that goes on good causes is a fraction of the money donated.
With Blockchain donations the work will be streamlined and even big charities will be able to cut waste, but it's the smaller charities that will benefit the most. They can receive direct contributions and create networks to improve their visibility. Transparency improves, which can only be a good thing, and the donor will be able to follow their donation through the smart contracts and actually see its impact.
Giftcoin was founded on these very principles and Binance's charitable arm now wants to get to work in Europe linking worthy causes with cryptocurrency investors all round the world. Many are HNWI, who have made big profits and often give back. It's a valuable market for the charities to tap into for that reason alone.
Tiny Malta Is A Big Hitter In Blockchain
Malta is a small island, but it has proved one of the most forward-thinking European nations when it comes to the blockchain and cryptocurrency. It even earned the title: The first blockchain island.
It has structured tax and the regulations to be as business-friendly as possible and that means there is an influx of crypto and blockchain-based companies setting up shop on this tiny Mediterranean island. Like Gibraltar, which has also thrown out the welcome mat to blockchain and cryptocurrency companies, Malta also homes a large number of online gaming companies that like to keep red tape to the bare minimum.
The Maltese government recently passed a series of laws to make it easier for the blockchain and cryptocurrency-based businesses to set up shop in Malta. Maltese Prime Minister Joseph Muscat believes that crypto is the "future of money," and has already convinced several of the world's largest cryptocurrency exchanges to base their European operation on his island.
Which Other Crypto Giants Are In Malta?
As well as Binance, BitBay and OKex are already on the island. The regulators themselves told others to wait for the changes to the law before processing their applications. So, now we can expect an influx of new names.
With the recent changes to the legislation, we can expect more to follow and Malta could become a hub for the cryptocurrency and blockchain industries, and the supporting cast of coders and software engineers.
Binance has had a base in Malta since March 2018, which was part of an aggressive expansion plan that is now set to continue into South Korea. It's the world's largest cryptocurrency exchange by volume and does more than $1 billion of trading volume a day.
Is The Blockchain Bank Coming?
It recently floated the concept of a blockchain-based bank, the Founder's Bank, which will be owned by investors and it would become the world's first decentralized, community-owned bank. Its global expansion as a company means its right on course and charitable donations and good causes could well become an effective part of the bank's USP.
Binance has already pledged its support to the UN Agenda 2030, which involves sustainable growth and a number of humanitarian goals. The Binance Blockchain Charity Foundation is just one more step, but it should definitely open channels of communication with the right people in Europe.
It is also potentially a powerful platform for social programs and that can only be a good thing.