Binance Sets Sights On South Korea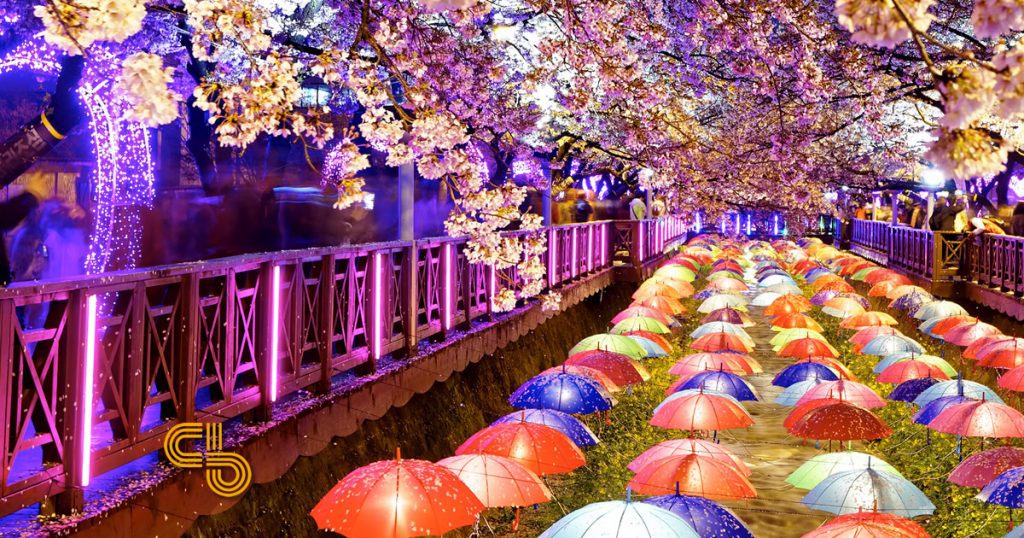 Following South Korea's moves to embrace the cryptocurrency market, crypto exchange giant Binance has announced plans to expand into one of the world's top markets for Bitcoin (BTC) and Ether (ETH).
At the Blockchain Partners Summit in Seoul in July, Binance CEO Changpeng Zhao took to the stage to announce this aggressive expansion into one of cryptocurrency's most important territories.
The Korean Won is in the top four fiat currencies that are traded for Bitcoin, and Binance has clearly seen the chance to take a slice of this growth market.
South Korea Isn't Waiting For Binance
South Korean tech and gaming giants are trying to master blockchain technology before the goldrush that seems increasingly inevitable. The South Korean government, too, is looking at a cashless society before 2020 and is working with foreign and domestic partners to explore a State coin.
The likes of Nexon, Smilegate and Netmarble see blockchain technology as a way to more effectively monetize smartphone games that are big business in South Korea.
Nexon has a market cap of $14.6 billion and bought the second largest South Korean cryptocurrency exchange, Korbit, last year for $80 million. Netmarble is looking into its own coin, and Chairman Bang Joon-hyuk recently confirmed his commitment to blockchain technology. In a public, sweeping statement, he said that the blockchain could have the same profound impact as the internet.
The South Koreans have not been swayed by the public heist at Bithumb earlier this year, when hackers made off with $31.5 million. The confidence in cryptocurrency is likely to improve after the recent political changes and the increased interest from abroad.
Crypto Giant Binance Is On A Roll
Binance, the world's largest cryptocurrency exchange, has a trading volume well in excess of $1 billion and recently reported $200 million of profits for 2018. That's a 2750% increase over last year's relatively paltry profit and a recent study showed that coins listed on Binance yielded 80% profits for the early investors.
It has the technology and partnerships in place to boost a country that is already one of the world's biggest markets for Bitcoin and Ether (ETH) in particular. If it can work with the tech giants, rather than against them, this could prove a real power play that builds on Binance's recent European expansion.
A hop into South Korea could leave its rivals on the back-foot, but it isn't going to come easily. South Korea has some of the strictest crypto regulations in the world, but that might be about to change. A government reshuffle has created a cryptocurrency division that should make it easier for the exchanges to do business in this thriving market.
The Regs In South Korea Are Tough
As it stands, foreign traders can't trade on Korean exchanges and the major players have had to make major concessions to get access to this lucrative market. ICOs have just come back into play after a lengthy ban, and the major players have had to restructure their companies and invest in Korea to work within the rules.
Binance has been working on its South Korean venture for some time and hired a local marketing director and a Binance Lab director to head up the operation earlier in the year. Now Binance is going public with its plans to ramp up its South Korean base.
The world's largest cryptocurrency exchange has expanded aggressively in recent months, in terms of geographical distribution and the number of coins on offer. It now has 374 coins on offer, compared to just 162 three months ago, and it comes in trading pairs with native exchange token Binance Coin (BCB), Bitcoin, Ether and Tether.
The company is also working on fiat pairs, which will include the Pound, Dollar and Euro. As part of this ambitious plan, it is working with the governments of Malta, Bahamas and Jersey, all notable tax havens, to establish a base and a working relationship.
The announcement, coming so soon after South Korea revealed its plans for radical change in the cryptocurrency world could be a smart political move.