Loads of Hype and Super Happy South Koreans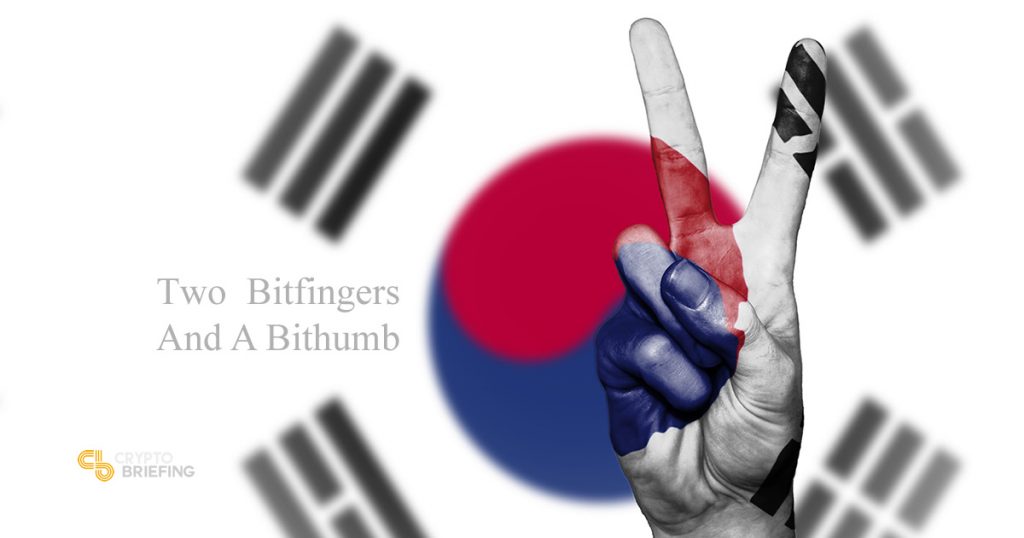 Following its listing on the South Korean exchange Bithumb, the token for the crypto payment platform Monaco hit the top of the winners' charts, with a sharp price rise that saw the coin more than double in value.
The massive price increase echoed other recent listings on Bithumb – AELF, Icon, and VeChain all experienced hyper-inflated values following listings in South Korea.
Having started the day trading at around $9.30, the Monaco MCO coin initially surged at around 05:00 GMT and reached a high of $19.90 at just before 08:00: a rise of more than 110%.
Although the coin has since slipped in value – currently trading at $14.38 – it has nonetheless still seen over $100,000,000 added to its market cap and unrivalled exposure following a substantial increase in trading volume: which also rose by nearly 12,000%.
We are pleased to announce $MCO's listing on @BithumbOfficial, one of the top 10 cryptocurrency exchanges globally, today. To demonstrate our commitment to the Korean market, we now have a Korean website (https://t.co/Q4Vx1blfTs) and community channels. https://t.co/QoHyGp9jKS pic.twitter.com/H63zsaK0pt

— Crypto.com (@cryptocom) April 19, 2018
Founded in June 2016, Monaco is a payment platform which wants to allow its users to buy and exchange fiat for cryptocurrency as well as use it for everyday payment, through the use of a debit card and mobile app.
The debit card has yet to be released.
Starting operations back in 2014, Bithumb is one of the largest exchanges in South Korea. Although still a relatively small exchange, over the past month it has aggressively expanded and new listings have experienced sharp price rises as they tap into the South Korean market.
Aelf, which was only last week, experienced a near 50% rise in the space of 24 hours, going from $0.78 on April 11th to $1.15 after the listing was announced; in March, ICON (ICX) also experienced an 80% rise, with a near $600m increase in its market cap.
Right at the beginning of April, VeChain (VEN) experienced a 31% boom in prices as well as a $300m increase in its market cap. A story Crypto Briefing reported at the time.
---
So what's driving the excitement? Seonik Joon of Fact Block, a South Korean-focused blockchain information company, noted that Bithumb itself is a conduit for excitement beyond the listing itself.
"I believe that Upbit and Bithumb release tokens on the same day as part of a strategy," he noted. "In addition, for Monaco, there has been a recent report on the possibility of a bubble in the bio market – where South Koreans have a lot of investments. And a major bank, Shinhan, is also opening new accounts for major exchanges while investing in a new exchange called GoPax. But yes, these major spikes do seem to be highly connected to Bithumb and Upbit listings."
Kris Marszalek, Co-Founder and CEO of Monaco, said the Bithumb listing was "essential" for Monaco, citing the fact that "South Korea is one of the most important markets for cryptocurrencies."
Similarly, a source close to the Chinese-based exchange Huobi told Crypto Briefing that the exchange is opening an office in South Korea because of the high market activity; something Huobi wants to capitalise on.
When Crypto Briefing talked to Jason Choo from the South Korean-based Bitcoin centre following the Tron (TRX) addition, he highlighted that they now expected coins tapping into the local cryptocurrency market to experience strong rises because of an increase in trading.
"However with the amount of trading that happens in Korea compared with other countries, that type of movement [price rise] is not unexpected…especially for one of the biggest exchanges like Bithumb."
A little fun fact: although the name might suggest otherwise, Monaco is actually based in Switzerland. Go figure…