Bithumb Gives Tron Holders 1.2 Billion Thumbs-Up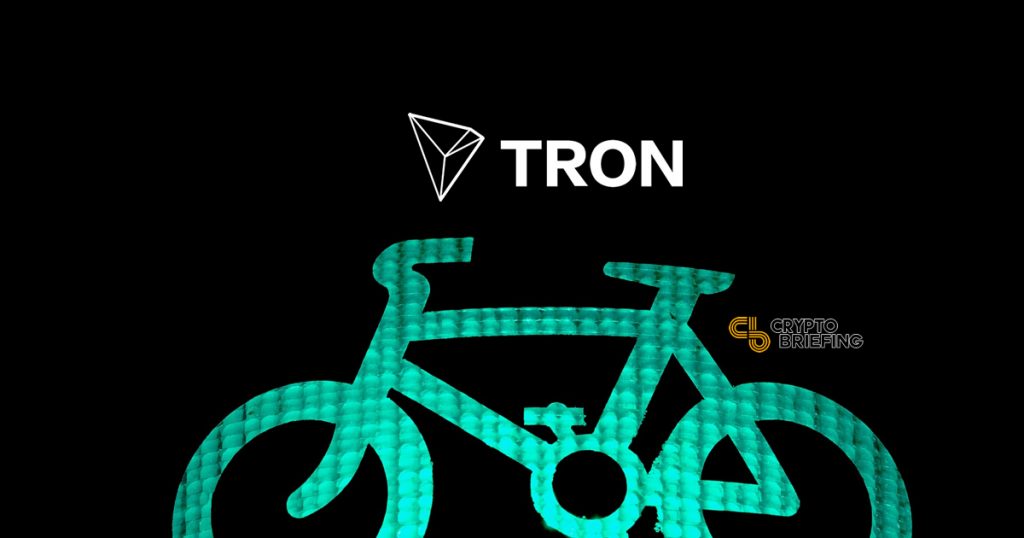 Just as Ripple is being excoriated for offering large payments to exchanges to list their coin, Tron (TRX) illustrated the value of a listing this morning after South Korean cryptocurrency exchange, Bithumb, announced they would list the coin.
To the understandable delight of Tron coin holders, at 06:00 GMT, a single Tronix was valued at around 3 US cents but was 5 cents by 09:00. Whilst a 2 cent increase may not sound that impressive, the jump in value works out at a $1.2bn increase in its total value in the space of three hours, according to CoinMarketCap.
The price rise coincided with news that Tron would be listed on Bithumb. Announced on Thursday, a trading pair with the Korean Won (KRW) was launched at midday.
TRX/KRW trading pair is now available in @UPbitExchange https://t.co/gW3z2rN55C Welcome trading #TRX on https://t.co/qoswUmn0SV #TRON $TRX pic.twitter.com/4YDlW7WlOO

— Justin Sun (@justinsuntron) April 5, 2018

With a 24h trading volume just shy of $400m, Bithumb is one of South Korea's most popular exchanges and previous Bithumb listings have also benefited from significant price increases.
Following a VeChain listing on Monday, the price of VEN tokens jumped 31% in little more than two hours; ICON (ICX), which was listed last month, surged by as much as 80% following its listing.
"In general you have seen that happen, not just on Bithumb but other exchanges such as Binance as well", said Jason Cho, an advisor at Bitcoin Center Korea.
"However with the amount of trading that happens in Korea compared with other countries, that type of movement is not unexpected…especially for one of the biggest exchanges like Bithumb."
A Testing Time for the Testnet
Based in Singapore, Tron successfully launched its testnet at the end of last week, which is designed to trial run the platform prior to the scheduled main net release on the 31st of May.
Using blockchain technology, Tron wants to build a platform where users can develop decentralised applications (DApps) to create all forms of content.
Following the launch of the testnet, Justin Sun, who founded Tron back in September, said this was the start of "the big picture to decentralise the web".
"I think Tron will be the same as Ethereum is right now", he said. "When I first started this [Tron] Foundation, I thought that entertainment…was the first use case of the blockchain. But in the big picture I think that Tron's vision…is to decentralise the web itself."
Despite being the first major development step since the token sale in December of last year, Tron tokens actually lost nearly $1bn in its market cap following testnet launch. Although the market had had a bad day anyway, some users were confused over whether they would be able to exchange their old ERC20 TRX into tokens for the new platform.
A Bithumb Up
In the past six hours since Bithumb's announcement, Tron's trade volume has boomed by over $700m; following the testnet launch, trade volume increased by $100m.
Crypto investors are still responding more favourably to an exchange listing than a development step. Like most exchanges, Bithumb has a strict criteria for selecting and listing new digital assets.
Whilst a test net launch is positive news, a listing from a trusted exchange is a bigger sign of confidence in the project, that investors look out for and respect.
#TRON Listed on Bithumb!
1000 sats ???#TRX ????????

— XVG Verge & TRX Tron (@lamineDZ12) April 5, 2018

However, some Tron holders are nonetheless concerned. VeChain and ICON both experienced sudden drops in their value a couple of days after their listings, and speculators will be looking to make an easy profit off a rising Tron price.
One user on the Tron Telegram chat said:
"I also believe TRX will dump when its tradeable in Korea, VEN was pumped before being tradable on bithumb. The exact moment VEN became tradable on Bithumb the price dumped big time."
At 14:00, TRX tokens were trading at just under 4 cents, giving it a market cap of $2.4bn, still a far cry from the coin's record high of $0.30 it reached early January. Whilst a Bithumb listing gives coins a major boost, it has yet to confer miracles.