Banking On A Decentralized Bank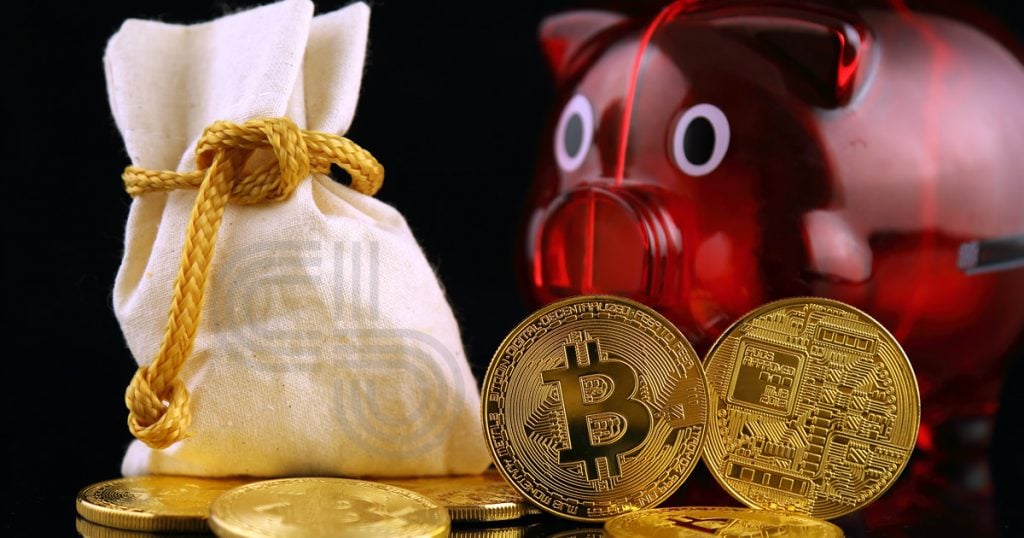 Last week Binance made headlines by announcing its first foray into banking. For a price of $133 million, the exchange had acquired a 5% stake in Malta's future "Founders' Bank."
Ordinarily, an investment by one moneymaking organization into another would scarcely deserve mention, except for one fact: ownership of Founders' Bank will rest on the blockchain, with equity issued in the form of digital tokens. News of the "decentralized and community-owned bank" rippled through the blogosphere, although no one seems quite sure what that means.
What is a "Decentralized Bank?"
A press release accompanying Binance's announcement declared that the new bank would hold an "Equity Token Offering" through Neufund, a blockchain company which specializes in tokenized assets. A scroll through Neufund's platform shows several other companies tokenizing their equity.
Founders' Bank will not be alone for long. In a just-announced partnership with the Maltese Stock Exchange, Neufund announced its intent to create a "decentralized stock exchange" for tokenized company shares. "It is the first time in history," said Newfound CEO Zoe Adamovicz, "that security tokens can be offered and traded in a legally binding way."
This represents a very big step for cryptofinance. For regulatory reasons, most ICOs lean as far away as they can from giving their tokens any indication of ownership or dividends, and that distance rather dilutes their value as investments.
Ironically, equity and security are often considered more logical candidates for tokenization than the average utility coin. Most shareholder functions would fit very comfortably into a blockchain smart contract. Using equity tokens, Neufield says, "it is possible to hold votes for legally binding resolutions, issue updates and reports, open further fundraising rounds, enable secondary trading of equity tokens, and perform other functions necessary for responsible corporate governance."
Although Founders' Bank is located in Malta, Neufund's Token Offerings will be issued under German law. According to Neufund's FAQ, this allows offerings from any company worldwide, and to every class of investor–however, "due to regulatory uncertainty" the platform is off-limits to US entities.
How do you Invest in a Virtual Company?
Virtual enterprises have come up before, usually in the context of Decentralized Autonomous Organizations (DAO's) or or Companies (DAC's). DACs were first envisioned by Dan Larimer, as a kind of corporation whose charter exists in code.
"Think of a crypto-currency as shares in a Decentralized Autonomous Corporation (DAC) where the source code defines the bylaws," Larimer wrote in Let's Talk Bitcoin in 2013. "The goal of the DAC is to earn a profit for the shareholders by performing valuable services for the free market."
The most famous of these was The DAO, an enterprise so colossal and infamous that it still merits the definite article. The DAO was imagined as a giant venture capital fund, with token holders voting on investments and receiving dividends in Ether. Whether that would be a good idea or bad was never determined, as the DAO was cut short by the $70 Mln hack which ruptured the Ethereum network.
Even if it hadn't been hacked, The DAO would likely have fallen afoul of regulators. Other decentralized bodies have also struggled with to interface with real-world economies and laws; we've previously reported on Dash Ventures, a prospective capital fund whose biggest hurdle is finding a way to repay investors without actually paying dividends.
---
Those are problems Founders' Bank will likely have to worry about, even if it does get regulatory approval. But there's no indication that Founders' Bank is pushing that far into decentralization, and Neufield's Equity Token Offering will stay well within the boundaries of European Securities laws.
If it works out—and if the regulators allow it—the Bank could become a model for decentralized corporate governance.
The author has investments in Dash and Ethereum.