Coinbase News Suggests Explosive Growth Plan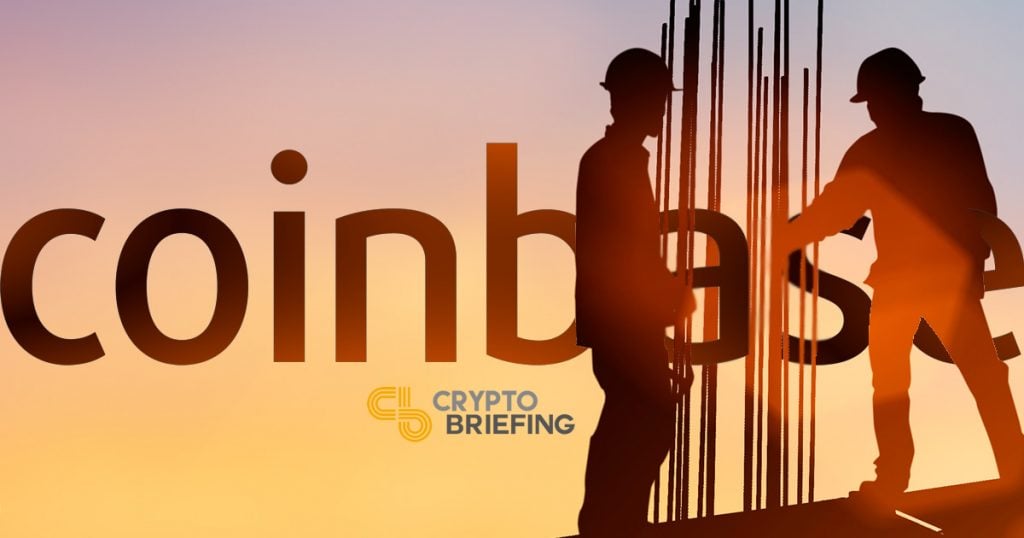 Coinbase has said that it is preparing to significantly increase its ability to process transactions and has already built up the size of its full-time engineering team.
According to Mike Lempres, Coinbase's Chief Legal and Risk Officer, the exchange is hoping to double its transaction capacity in the coming months.
In an open letter, dated May 1st, signed by Lempres and addressed to New York's Attorney General, Eric Schneiderman, Coinbase said:
"We expect to again double this [transaction] capacity in coming months, all while maintaining the highest standard of security expected by our customers."
The letter also highlighted that the San Francisco-based exchange – popular because of its fiat-to-crypto trading pairs – has already significantly increased the scope of its operations in the past year.
Since Q3 in 2017, Coinbase has reportedly experienced a 1,000% in its transaction capacity, owing principally to its decision to double the size of its full-time engineering staff; the exchange also attributed the growth to a "re-architecturing" of its code base as well as efficiencies made to its database and an overhaul of APIs.
The move comes as Goldman Sachs announces plans to begin trading cryptocurrency.
Announced on Wednesday, the New York-based investment bank, one of the largest financial institutions in the world, said it would begin trading Bitcoin futures from a specific-use case trading desk in the coming months.
As a response to an inquiry headed by Schneiderman, Coinbase's letter seeks to provide information which can be used by regulators who are currently formulating strategies to protect investors.
Known as the Virtual Markets Integrity Initiative, it aims to improve the transparency and accountability of trading platforms like Coinbase. The inquiry was announced back in April.
Titled as 'voluntary', Coinbase's letter also claims that the exchange has 300 members of full-time staff and has traded over $150bn worth of assets since it was founded back in 2012.
If accurate, this means that the exchange has traded a value equitable to the total value of the cryptocurrency market as it now stands, according to CoinMarketCap.
Although the exchange currently only trades four cryptocurrencies – Bitcoin, Ethereum, Bitcoin Cash and Litecoin – it has previously said that it has plans to add support for ERC20 tokens: cryptos that work off the Ethereum network.
As reported by Crypto Briefing, a possible expansion to Chicago could also prove momentous.
Operating in 32 countries and with over 20m users, Coinbase is one of the most popular exchanges in the world.
As the exchange begins to boost its capability, an announcement for more trading pairs on the Coinbase platform could be closing in fast.