Coinbase Pro Will Begin Trading Dogecoin On Thursday
Investors will soon be able to trade Dogecoin on the second largest crypto exchange.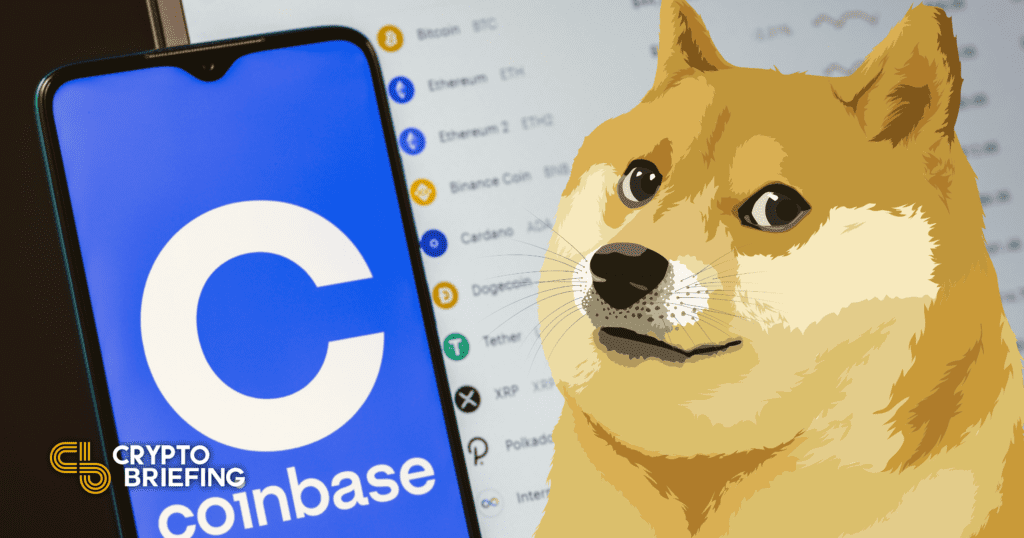 Key Takeaways
Coinbase Pro is planning to initiate Dogecoin trading on June 3.
Dogecoin deposits are open starting today (June 1).
Coinbase will open Dogecoin trading on its retail platform, Coinbase.com, at a later date not yet announced.
Coinbase Pro will initiate Dogecoin trading on June 3, as revealed in a new blog post from the cryptocurrency exchange.
Trading Begins in Two Days
Coinbase says that it will enable Dogecoin trading on June 3 at 9:00 a.m. PST, assuming that liqudity is sufficient.
Users can also deposit Dogecoin into Coinbase Pro ahead of trading. Desposits are open as of today, June 1.
Initial trading pairs will include DOGE-USD, DOGE-BTC, DOGE-EUR, DOGE-GBP, and DOGE-USDT.
Coinbase drew attention to Dogecoin's main goal: to serve as a "lighthearted alternative" to Bitcoin. It also noted that Dogecoin has no supply cap, which differentiates it from Bitcoin.
Retail Trading Is On the Way
The details above only apply to Coinbase Pro. The company did not state when Dogecoin will be available on its retail trading platform, Coinbase.com. "We will make a separate announcement if and when this support is added," it wrote in its blog post.
Coinbase initially announced its plans to list Dogecoin in a quarterly earnings call on May 14. During the call, executives suggested that the exchange would list DOGE within six to eight weeks.
That timeline suggests that Dogecoin will arrive on Coinbase's retail trading platform by the end of June at the latest.
Coinbase is the second largest crypto exchange in operation, and users have historically pressured it to support Dogecoin. If that interest translates into trading activity, DOGE could see price fluctuations after trading begins.
Disclaimer: At the time of writing this author held less than $75 of Bitcoin, Ethereum, and altcoins.