Coinbase Teases At 0x Listing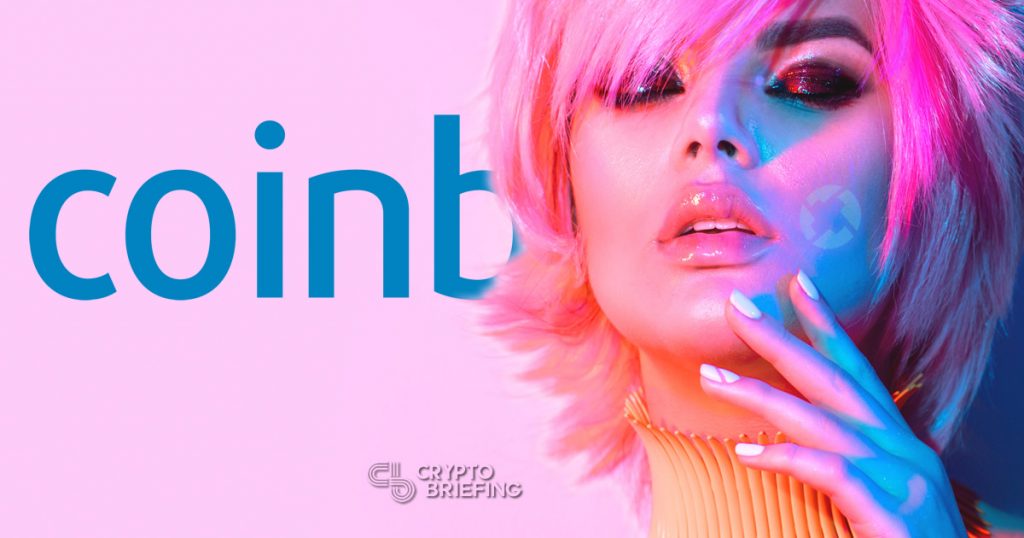 Coinbase loves to flirt, but she sure takes her time choosing a partner. The San Francisco-based cryptocurrency exchange has spent the last several months dropping hints about its next listing, but the lucky suitor has not yet been announced. However, rumors are starting to spread, especially after users found pictures of the 0x protocol in Coinbase's wallet.
As usual in crypto circles, the gossip started on Twitter, where one user noted the blockchain protocol included in Coinbase's cost basis calculator. The only other tokens in the calculator are already listed as Coinbase assets—BTC, BCH, ETH and ETC.
$ZRX showing up on Coinbase. This is legit. https://t.co/FgfUuGQYa0

— Alex Krüger (@krugermacro) October 7, 2018
Market watchers have been speculating on Coinbase's next pairing since last year, when the wallet-exchange announced that it was considering five possible new additions— Cardano (ADA), Stellar lumens (XLM), Basic Attention Token (BAT), Zcash (ZEC) and 0x (ZRX). A later announcement promised Coinbase support for ERC-20 tokens in a hold-only wallet.
Along with Basic Attention Token, 0x protocol is the only token that fits both categories.
Unlike Coinbase's current listings, 0x tokens are not intended to replace cash payments. Rather, the Ethereum-based project is intended to develop financial infrastructure for blockchain-based decentralized exchanges, potentially allowing peer-to-peer trades of digital assets and securities.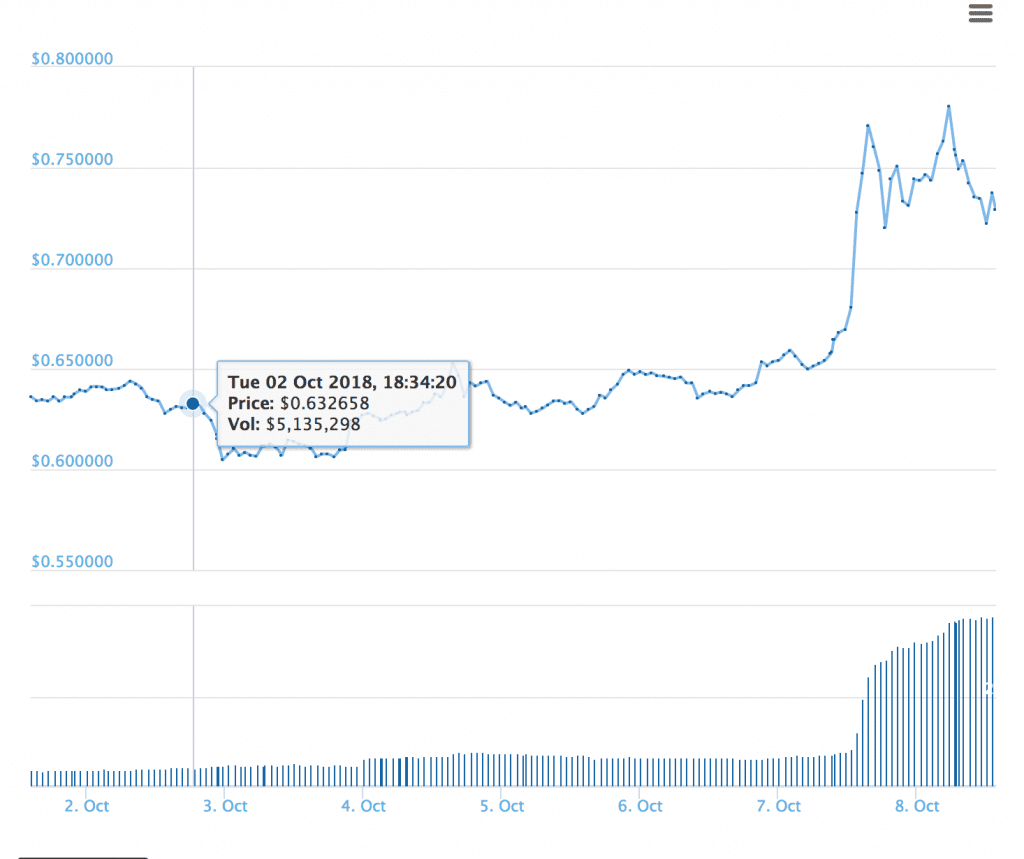 0x prices rose sharply as the rumors spread, gaining 16% in a few hours. A complete listing on one of the US' best-known fiat onramps would likely lead to even further gains, as the token becomes accessible to Coinbase's 25 million customers. The last time this happened, in June, Ethereum Classic jumped from $11 to $16 in a single day. Last year, a surprise listing of Bitcoin Cash pushed the fork's market price well above $3,000 USD.
---
Told You So….Kind of
One person is likely to be even more smug about the news than 0x investors. This May, Crypto Briefing's Andrew Macdonald argued that 0x was the "most probable listing" for Coinbase, a suggestion which raised eyebrows among both his readers and colleagues.
In a lengthy analysis, Macdonald noted that although Coinbase and 0x are ostensibly competitors, the 0x protocol includes three Coinbase alumni among their advisors. Moreover, the two San Francisco offices are within Uber distance, and 0x executives are rumored to have made social calls at the larger exchange.
In addition, 0x satisfies every prong of Coinbase's Digital Asset Framework, which is not true of better-known assets like Cardano.
However, that doesn't mean 0x is a shoo-in just yet. Coinbase has dropped false hints before—as was the case last month, when entries for Maker, 0x and BAT mysteriously appeared in the Toshi wallet. It's not yet clear if this is another red herring, but investors are certainly taking the bait.
On next week's edition: will the lucky bachelor get to third (Coin)base?
The author is invested in Bitcoin, Bitcoin Cash and Ethereum.
This article has been edited to reflect the correct spelling of Andrew Macdonald's surname.