Coinbase Launches Secure Tezos Staking Solution For Institutional Clients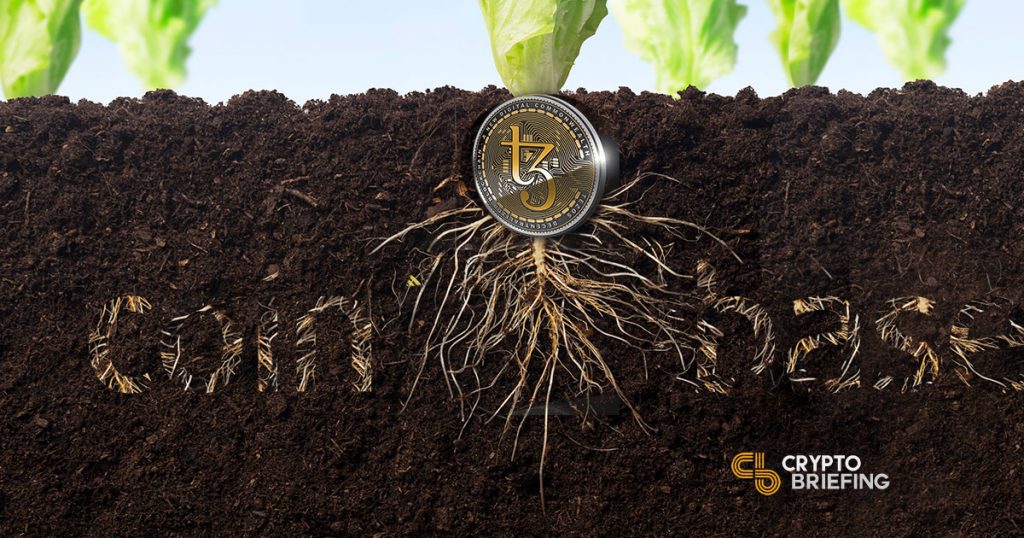 Coinbase's custodial solution has unveiled a new Tezos (XTZ) staking provider which will enable institutional clients to securely stake their assets and participate in network consensus.
Coinbase Custody announced in a blog post earlier today that they would allow its XTZ holders to begin 'baking' on the Tezos network. The new solution will enable clients to stake their holdings while the assets themselves remain in cold storage.
Launched last summer, Coinbase Custody currently has 60 clients and holds more than $600M of digital assets held securely in offline wallets.
Many Custody clients are fund managers, with the task of increasing the value of their investors' holdings. Although token holders receive rewards for staking, there is also a risk: tokens delegated to nodes can be stolen. With fiduciary responsibilities, many fund managers have not staked tokens because the risks have so far outweighed the possible returns.
Coinbase believes their new staking solution will help tip the balance. It has security measures in place and assets held are fully insured against theft. The exchange believes this is "the next step" in its offering: allowing clients to securely participate in the network.
"The launch of Tezos staking through Coinbase Custody serves an acute need that existed up until now: a way for institutional participants who rely on a secure, offline custodian to take an active role in the network," said Kathleen Breitman, co-founder of Tezos. "Achieving our mission of creating a 'digital commonwealth' means facilitating participation for all, and that includes the institutional customers that Coinbase Custody brings to the space."
This is the first of many new staking solutions. Coinbase announced they were busy developing a proxy voting system, which would allow Maker (MKR) holders to participate in decentralized governance while keeping assets offline.
"Decentralized governance is fundamental to the success of the Maker project," said Rune Christensen, Founder and CEO of MakerDAO. "Coinbase Custody will provide an essential service by providing a way for institutional holders to participate in the system and vote with their MKR."
---
The author is invested in digital assets, but none mentioned in this article.