What Is Tezos? Introduction to XTZ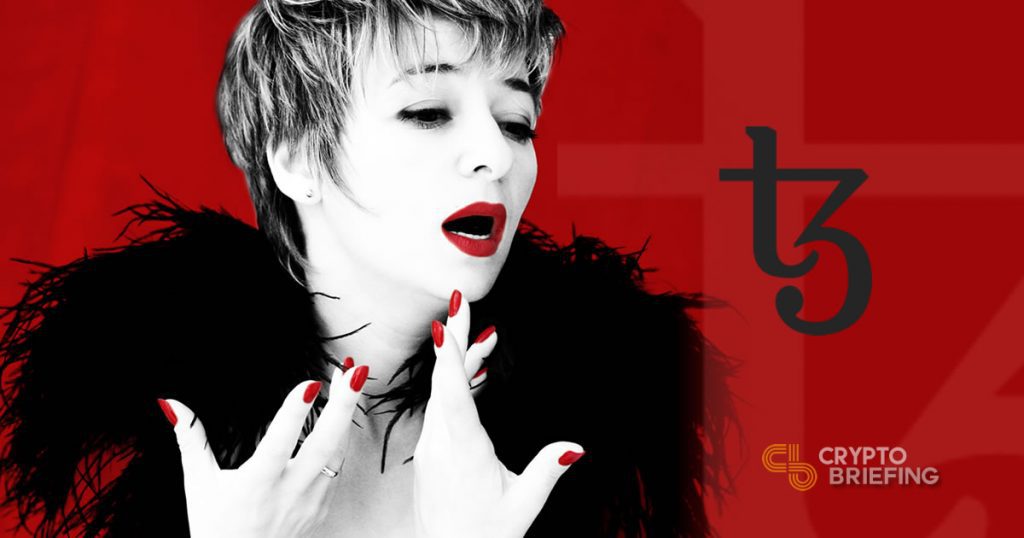 What Is Tezos?
Tezos is a cryptocurrency developed in the USA by former Morgan Stanley analyst Arthur Breitman. It's an Ethereum-like blockchain that hosts dApps and smart contracts. Its native token, XTZ, is popularly-known as the Tezzie. The platform uses community input to improve upon its flaws and create a fast, secure, and efficient blockchain platform. However, it spent the past year embroiled in legal troubles and controversy
Tezos considers itself the last cryptocurrency you'll ever need. Its ICO raised 66,000 BTC and 361,000 ETH in July 2017 on the back of this promise. It even drew a $1.5 million investment from venture capitalist Tim Draper.
And if you thought Bitcoin vs. Bitcoin Cash was a bitter struggle, just wait – there's drama afoot.
Arthur and his wife Kathleen butted heads with Johann Gevers, the president of the Swiss-based Tezos Foundation that held and controlled ICO funds. The Breitmans still hold control of the Tezos source code and other intellectual property through Dynamic Ledger Solutions, a Delaware company.
In creating DLS without disclosing it while still working at Morgan Stanley, Breitman was fined $20,000 by the Financial Industry Regulatory Authority. FINRA also suspended him from associating with broker-dealers for two years stemming from his use of the pseudonym L.M. Goodman to conceal his involvement in Tezos from Morgan Stanley.
These backend battles delayed the release of tezzies (the Tezo coin, also known as a tez) purchased during the ICO, and four class action lawsuits were filed against everyone involved in Tezos (although Draper successfully got dismissed as a defendant in one so far).
Still, a lot of projects are being developed on the Tezos platform, and studies show its the most profitable staking coin. The founders are still optimistic of the project's sustainability, despite the controversies.
Before determining whether Tezos is a viable project or will be buried in litigation, let's look at the performance of its XTZ coin on the market.
---
Breakdown of XTZ
Tezos has a total supply of 763,306,930 XTZ. The peak price of XTZ so far was $12.15 on December 17, 2017.
The Tezos beta launched June 30, 2018, nearly a full year after its ICO completed. The mainnet launch date is still undetermined, but the Tezos Foundation said it will occur when the betanet is stable and bugs are patched. Transactions on the beta will reportedly transfer to the mainnet upon launch.
To stabilize the network, the Tezos Foundation partnered with Hacker One for a bug bounty program, although specific payout details aren't available.
As mentioned above, the Tezos ICO was held from July 1 through 13, 2017. It raised cryptocurrency worth $232 million at the time, with each token valued at $0.47 at the time. Tezos is one of the highest funded ICOs of all time.
Tezos is tradeable on three exchanges so far: Gate.io (which handles over 50 percent of trading volume), HitBTC, and Gatecoin. It has over $2 million in daily trading volume and is paired with BTC, ETH, and USDT.
Instead of mining, XTZ is created through what it calls "baking." Bakers put up deposits and are rewarded for signing and publishing blocks. Witnesses then validate the blocks. Bakers who act dishonestly (i.e. double spends), lose their XTZ deposits.
Tezos is a delegated Proof of Stake (DPoS) network developed with the OCaml programming language, and governance is voted on by XTZ holders. The number of votes is determined by the number of tokens held. Token holders can also delegate bakes and votes to others.
There is no official Tezos wallet, as development is in the hands of the community. So far, TezBox and the Ledger Nano S are the only wallets with XTZ support.
---
How Long Can "The Last Crypto" Last?
When introducing crypto and blockchain projects, we like to discuss the competition.
Most coins (especially in the top 100) have a specific purpose in mind. Miota, for example, focuses on the blockchain in IoT. Augur is a gambling platform. Sia zeroed in on cloud storage.
In the case of Tezos, its biggest enemy may be itself.
The project depends on community involvement, but members of the community are currently suing the founders. Its partners mentioned in the media are mainly investment partners, with few real-world use cases involved.
It wants to compete with blockchains like EOS, Ontology, and Ethereum, but it seriously lacks direction. Possibly a solid tech project (we won't know until the mainnet launch), Tezos still lacks the enterprise partners and development community other blockchains have.
Using its own Michelson programming language puts a barrier in its way, and its delegated Proof-of-Stake algorithm isn't as unique as it was back in 2016. While a solid network, it suffers the same problem Stratis has in that nobody's using it.
Tezos has a lot of buzz and money behind it, but until it gains adoption, it risks becoming a casualty of the blockchain arms race. And the fight isn't made any easier with its daytime soap-level backend legal drama.
---
Tezos Legal Woes
Tezos also highlights how crypto projects often leverage the same loopholes the legacy financial industry is villainized for using. For example, the Tezos Foundation is based in Zug, Switzerland, often referred to as Crypto Valley, a play on Northern California's Silicon Valley.
Crypto projects are attracted to Switzerland because of its corporate-friendly tax and financial policies. You'll often hear about the super wealthy keeping money in Swiss bank accounts because of anonymity rules and other protective legal and economic factors.
Zug has no airport, and it's only reachable by train. This small town is also the home of Bitcoin Suisse, one of the world's premiere crypto brokers and financial service providers.
Unfortunately for Tezos, basing the foundation in Zug didn't protect it from legal jurisdiction in the U.S. Because the lead investors used a website hosted on an Arizona-based server to run the ICO, U.S. District Judge Richard Seeborg is allowing a class action to proceed against Tezos in a San Francisco federal court.
The class action looming against Tezos accuses the founders of selling an unregistered security and reneging on promises of tezzie distribution. While both Draper and Bitcoin Suisse (the firm that transferred the BTC and ETH to the Tezos Foundation) successfully removed themselves from the lawsuit, the Breitmans, DLS, and the Tezos Foundation are still listed defendants.
Gevers stepped down as president of the Foundation in February 2018 and was replaced by Ryan Jesperson. Board member Diego Olivier Fernandez Pons stepped down and was replaced by Michel Mauny. Both members voluntarily stepped down.
Despite these issues, Tezos did manage to finally release its betanet, which has 108 bakers so far. To qualify as a baker, you need 10,000 XTZ, and users with less must delegate bakers to act on their behalf.
The Tezos Foundation also announced it issued grants to Cornell University, the University of Beira Interior, Decet Consulting, and Franc-IOI to further blockchain research.
---
Tezos Summary
Tezos is embroiled in controversy and in-fighting, although it's pushing through to continue development with the help of the community. The beta is still in its infancy, and the foundation lacks key partnerships and dApps that could grow the network. Still, it has several key factors working in its favor.
Tezos is one of the most well-funded ICOs in history, raising $232 million in BTC and ETH that have skyrocketed in value since its July 2017 ICO.
The Tezos Foundation replaced several key board members, including president Johann Gevers, since it started butting heads with cofounders Arthur and Kathleen Breitman.
The Tezos network is currently in beta while it works out bugs. It has a bug bounty program to help expediate the process.
To help pay operating fees, Tezos accepted a $1.5 million investment from venture capitalist Tim Draper, who now owns 10 percent of the DLS, which maintains control over Tezos IP.
With these pieces in place, Tezos has a chance to succeed. It just needs to dig its way out of the legal issues bogging it down. Whether it accomplishes its goal of being the last cryptocurrency or ends up as a cautionary tale for other ICOs remains to be seen.
Whatever happens, it's been a crypto to watch from the start, and we'll continue keeping our eye on it.