Tezos Is the Most Profitable Staking Coin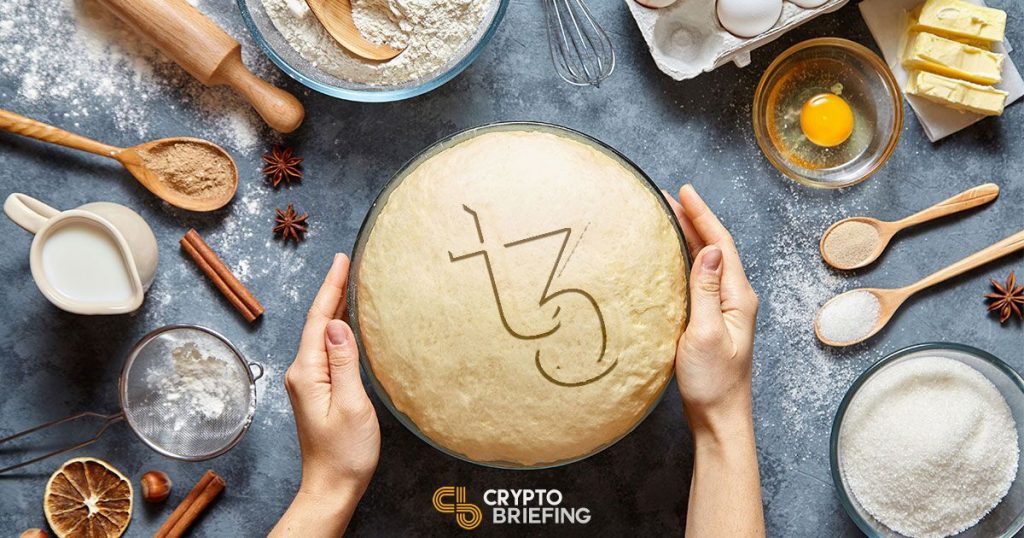 Staking tokens is a well-known way for holders to earn a passive income. But as the number of Proof-of-Stake (PoS) coins increase, it's becoming harder to work out which one would earn holders the highest yield.
According to new data, Tezos (XTZ) offers the highest returns of any PoS cryptocurrency, at more than 7.3% per year. The cryptocurrency research firm Messari found that the yield for staking Tezos was significantly higher than seven comparable coins.
On average, Messari found, the mean annual yield for PoS coins stood at 3.3%. Excluding Tezos from the equation dropped that figure to 2.7%, highlighting just how much XTZ pulled up the average.
WAVES had the second-largest return, with a 4.8% annual yield for staking the token. The decentralized social media platform, Steem (STEEM), offered the lowest income returns, at 1%.
---
Ba(n)king On Tezos
PoS is an alternative consensus mechanism to mining. Instead of spending energy on computational proof-of-work, node owners stake assets as collateral for a chance to create the next block. Dishonest behaviour results in the staked tokens being forfeited.
In Tezos, blocks are created through a process known as 'baking.' This is essentially the same as staking, but it's only open to network nodes with more than 10,000 XTZ. For each block created, a delegate can earn a 16 XTZ reward – roughly $15.5 at current prices.
Tezos users with smaller holdings can still participate by nominating a delegate to bake on their behalf. A proposed protocol upgrade suggests decreasing the minimum stake to 8,000 XTZ, allowing more XTZ holders to bake independently. This update is expected to go live sometime in late May.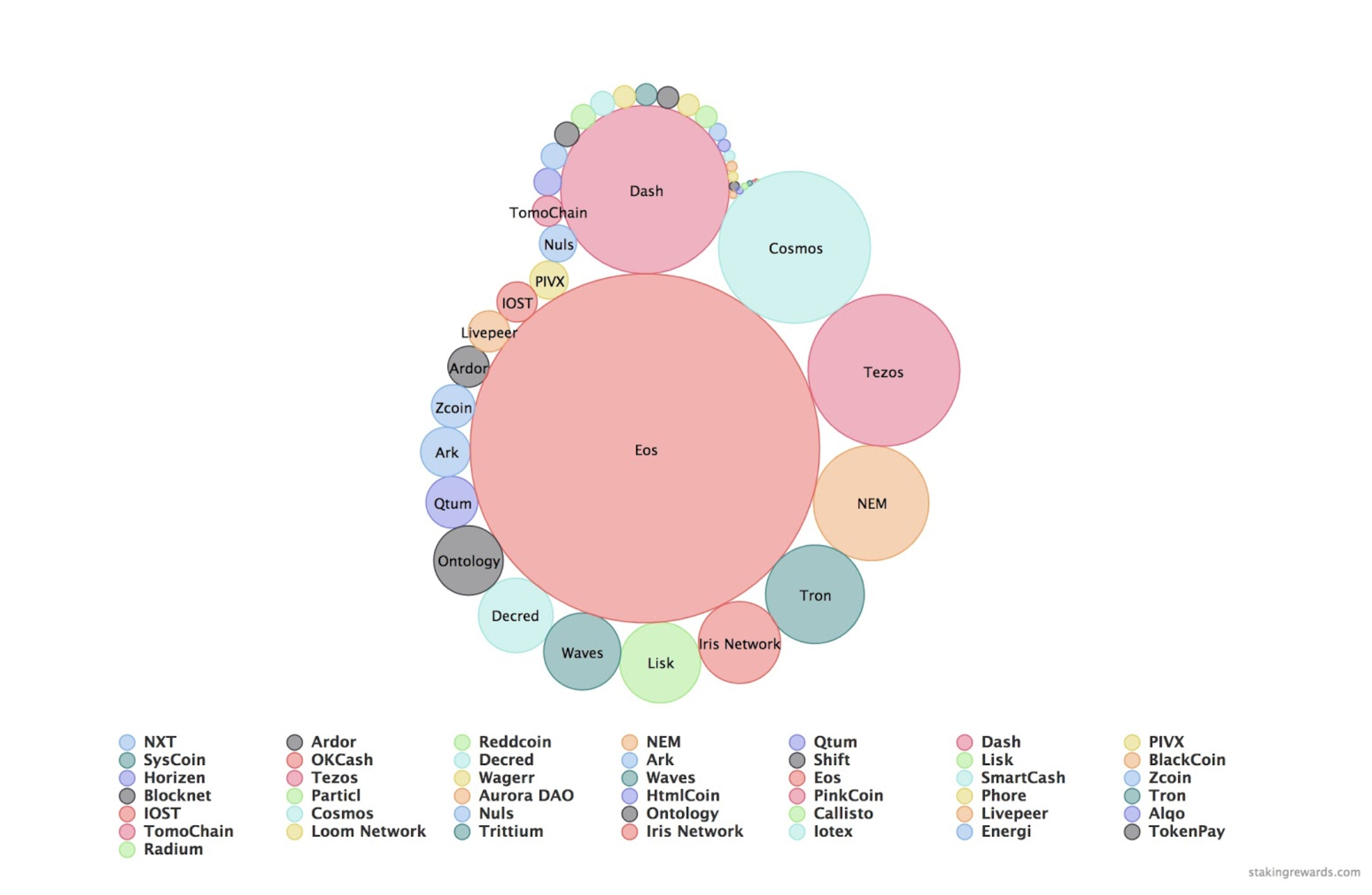 Tezos is now one of the most-staked digital assets, with users currently baking $495M worth of XTZ tokens, or 75% of the circulating supply. Although staking EOS tokens has a much lower yield – 1.7% per year – the network's block producers have staked more than $2.6bn worth.
---
Will the Good Times Last?
The Tezos name was once synonymous with drama. A boardroom dispute, protracted ICO token lock-up and regulatory issues meant that when the mainnet finally launched last summer, most investors dumped their holdings on the open market. Prices more than halved from $4 to $ 1.60.
But things seem to be looking up. Coinbase Custody announced a new staking provider late last month, which would allow institutional clients to stake XTZ without their assets leaving cold storage. Last week, Binance's Trust Wallet unveiled their own staking feature, which will go live in Q2.
Although Tezos users can still make a good income, the good times are unlikely to last. The influx of more XTZ into staking wallets will likely diminish each users' chances of creating a block, making it unlikely that Tezos users will have similarly high yields this time next year.