What Are WAVES, MRT, and WCT? Introduction to the Waves Platform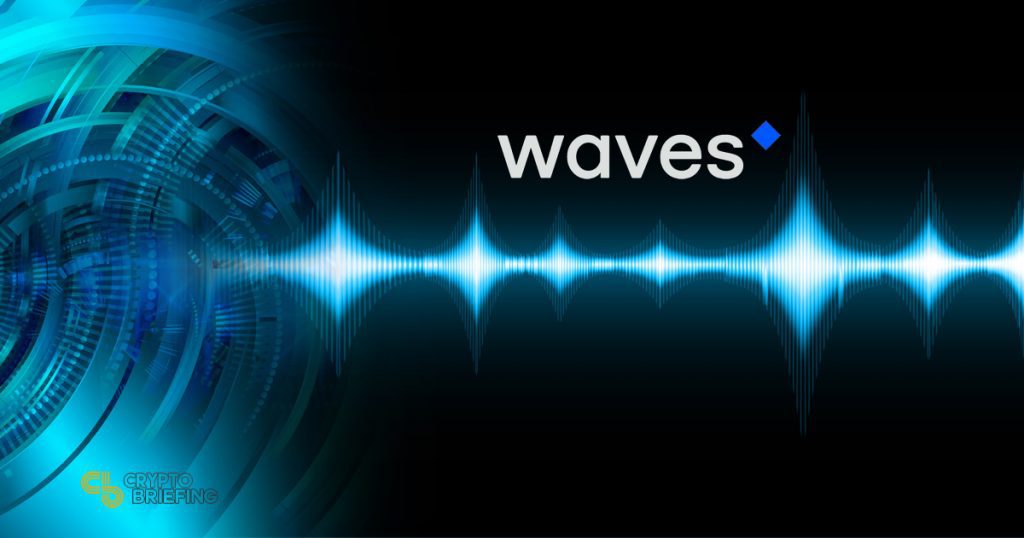 What Is The Waves Platform?
The Waves Platform is a blockchain that seeks to fix a major problem in cryptocurrency. The platform is designed to make it easier for organizations and individuals to create custom tokens. It also decentralizes token trading and crowdfunding with a built-in fiat currency gateway. Essentially it's a token platform, DEX, and dApp ecosystem.
As of mid-April 2018, ICOs raised over $6.3 billion, easily surpassing the $5.6 billion raised in 2017. But 20 ICOs started in 2018 already failed in the first quarter. Some of the main reasons ICOs fail include lack of customer collaboration or experience.
This high failure rate causes many businesses to fear getting involved in the industry. Waves (which is written in Scala) is hoping to fix these issues by lowering the barrier to entry for creating a custom cryptocurrency.
When it was first created in 2016, this seemed like a necessary idea – popular ICOs like Ethereum spawned a blockchain-based arms race, as companies rushed to piece together white papers and release their own cryptocurrencies.
By 2017, there were 913 ICOs created (only 434 of which were successful). The ICO became the most popular method of launching a new cryptocurrency or blockchain. But 2018 is a different story.
In 2018, government regulators around the world are cracking down on ICOs. Major online advertising platforms like Google, Facebook, and Mailchimp ban ICO ads. Airdrops are overtaking ICOs as the preferred method to launch new crypto coins and tokens. The bad apples ruined the entire bunch, and the entire blockchain industry is struggling to regain public trust.
Waves' Proof-of-Stake verification offers security and smart contracts give the Waves blockchain enhanced functionality.
Before diving into whether the Waves Platform is still a viable option in today's environment, let's review the performance of WAVES, Miners Reward Token (MRT), and Waves Community Token (WCT), the platform's native cryptocurrencies. Market cap and coin price always tell their own story.
---
Breakdown of WAVES, MRT, and WCT
The peak price of WAVES so far was $17.06 on December 19, 2017 and the circulating supply is 100,000,000.
The Waves ICO occurred from April 12-May 31, 2016. During this timeframe, $16,436,095 was raised. 85 million WAVES was allocated to ICO investors, 1 million were each allocated to pre-ICO and post-ICO bounties, 4 million was given to strategic partners and backers, and 9 million were retained by Waves Platform AG for marketing and development.
WAVES can not be mined. The 100 million coins initially released are the entire fixed supply of digital currency. WAVES are accepted on a variety of cryptocurrency exchange markets, including Binance, YoBit, Tidex, Coinall, Sistemkoin, and Bithumb.
Creating custom tokens on the Waves network costs 1 WAVES, and token transfer cost a transaction fee of 0.001 WAVES. WAVES can be leased to a group node.
In addition to WAVES, the Waves Platform has two other tokens: MRT and WCT.
Waves MRT was launched March 2017 and the full supply has already been distributed. It has a circulating supply of 10,000,000 MRT. Its peak price was $0.573241, which occurred on January 4, 2018. Waves MRT is rewarded to miners for maintaining a processing node.
Hodling MRT qualifies you for distributions of other tokens created on the Waves Platform. It also gives you voting rights on the proof-of-stake platform. MRT was created to stabilize the price of WAVES and enables transaction fees to be paid in different tokens.
WCT has a total supply of 10,000,000. Its peak price of $5.25 occurred on December 23, 2017. The first distribution of 20 percent occurred on January 15, 2017. Each following month on the 15th, 10 percent was distributed to WAVES holders based on balances.
WCT airdrops were meant to encourage community engagement and increase network security by removing WAVES balances from sitting in exchanges.
Hodlers have voting rights on the PoS network. WCT hodlers can also rate projects on the Waves Platform and new projects can opt to distribute airdropped tokens to both WCT and WAVES hodlers. However, these airdrops are only available for people storing tokens in localized wallets.
---
Decentralizing Crypto Exchanges
The Waves Platform (which is currently in beta) was initially created by Founder and CEO Sasha Ivanov, and it's Russia's biggest blockchain project to date. Aside from an ICO platform, WAVES offers several other key features. The two most important are WavesDex (a decentralized exchange) and fiat gateways.
The WAVES wallet currently supports the Euro and US Dollar, along with Bitcoin, Ethereum, Litecoin, Zcash, Bitcoin Cash, Dash, and Monero. It's available for Android, iOS, web browsers (including a Chrome extension), and desktops. Anytime fiat currency is deposited or withdrawn, verification is necessary to comply with "Know Your Customer" and "Anti Money Laundering" laws and this is dealt with by the blockchain platform.
WavesDex supports over 72 supported cryptocurrencies/crypto assets. This Dex uses centralized matcher nodes to pair orders and execute trades. Smart contracts streamline the process and that is a system that should continue to evolve.
Partners include Deloitte, who reported in December 2017 that the Waves Platform is working on ICO self-governance alongside the ICO Governance Foundation (IGF). Russia's National Settlement Depository (NSD) is also developing a blockchain platform in partnership with Waves.
The Waves Platform is a part of Microsoft Azure's blockchain-as-a-service marketplace and most people buy Waves when they start to use the service.
With these partnerships in place, the Waves Platform is well-positioned for success.
Of course, the major selling point in Waves marketing is the ability to create custom tokens. This is accomplished through the WAVES wallet. They also have a comprehensive guide on how to run an ICO on the Platform, and the WAVES wallet is a USP on its own.
As for the reliability of these ICOs, the Waves Platform's rating system allows hodlers of its tokens to rate new ICO projects. This acts as a buffer to help identify fraudulent ICOs. It doesn't sound like much, but anyone familiar with torrents knows this community involvement is a great way to help identify real or fake files. Of course, only time will tell how effective this system actually is.
---
Waves Summary
The Waves Platform is an ambitious project with key partnerships in place. It aims to be a decentralized exchange between fiat and cryptocurrencies, along with a platform to help launch ICOs. With public trust in both ICOs and Russia at an all-time low, it's ironic that this project is a beacon of hope in a clouded crypto market. Here's what WAVES has going for it.
There are three native cryptocurrencies on the Waves Platform – WAVES, MRT, and WCT. It also lets others launch their own proprietary tokens on the platform.
The Waves Platform is a Proof-of-Stake platform that replaces mining with network nodes. Token hodlers maintain voting rights and community participation is rewarded with airdrops.
The Waves Platform is still in beta, and planned future functionality includes smart contracts.
Partners include Deloitte, Microsoft Azure, and the NSD, Russia's central securities depository.
With these pieces in place, WAVES is a blockchain project to watch, and Russia's biggest blockchain project to date.