Coinbase to List ANKR, CRV, and STORJ
Like other cryptocurrencies that have been listed on Coinbase, Ankr, Curve DAO Token, and Storj are trending up following the recent announcement.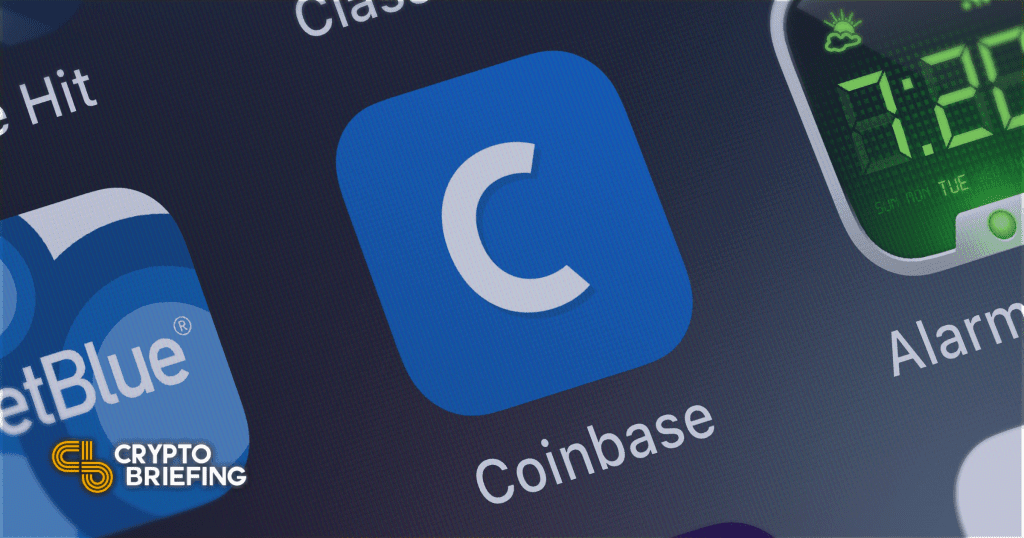 Key Takeaways
Coinbase Pro revealed it is preparing to list Ankr, Curve DAO Token, and Storj on its retail platform on Mar. 25.
The announcement has seen a significant number of investors rush to exchanges to get a piece of these cryptos.
These altcoins have risen more than 40% in the last few hours and may have more room to go up.
Coinbase is adding fuel to the bull run as it continues listing more tokens to its retail platform. The San Francisco-based cryptocurrency exchange revealed that it would add support for Ankr, Curve DAO Token, and Storj, sending prices into higher highs.
Tokens Moon on Coinbase Listing
In a recent blog post, Coinbase Pro announced that starting on Mar. 23 users will be able to transfer Ankr, Curve DAO Token, and Storj to their respective accounts. Trading will kick-off two days later only if the "liquidity conditions are met."
Once the required supply of ANKR, CRV, and STORJ is met on the cryptocurrency exchange, all of these altcoins will be available for trading against Bitcoin, the US dollar, the Euro, and the British Pound.
If successful, Coinbase Pro will make these cryptocurrencies easy and accessible to a wider audience.
After the announcement was made, the price of Ankr, Curve DAO Token, and Storj shot up. ANKR and CRV rose by more than 40%, while STORJ stole the spotlight after a 100% upswing.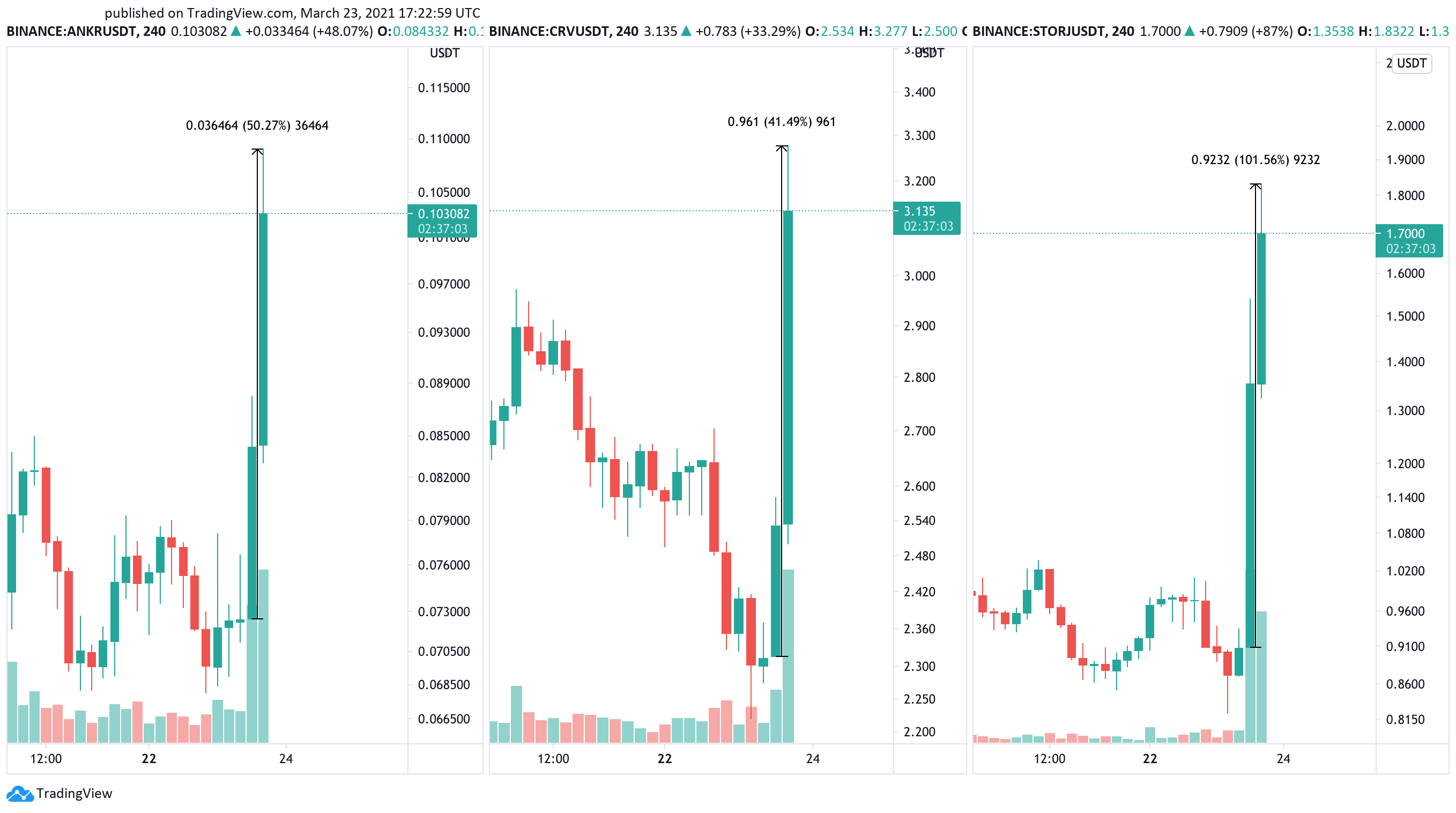 Ankr, Curve DAO Token, and Storj are the latest beneficiaries of the well-known "Coinbase Effect." This is a phenomenon where a token's price skyrockets after being listed on the San Francisco-based exchange.
Although Coinbase is not the biggest trading platform in the market, its reputation and popularity play a vital role in the massive price jumps that cryptocurrencies go through when added to this platform.
With this in mind, market participants must implement a robust risk management strategy when trading ANKR, CRV, and STORJ. Even though these altcoins may have more room to go up, insiders who bought in earlier are likely to dump their holdings on the new surge of retail investors.
Disclosure: At the time of writing, this author owned Bitcoin and Ethereum.
For more key market trends, subscribe to our YouTube channel and get weekly updates from our lead bitcoin analyst Nathan Batchelor.