Coinbase's Base Beats Ethereum in Daily Transactions
Friend.Tech fuels Base's rising popularity.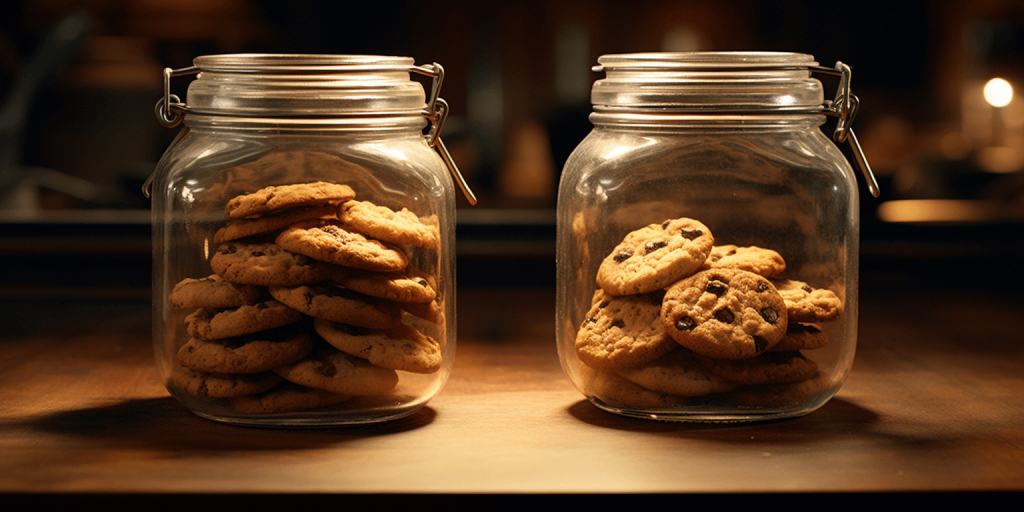 Coinbase's layer-2 scaling solution, Base, has surpassed Ethereum in terms of daily transaction count, according to data from blockchain analytics firm Artemis.
Base, which launched last month, saw 1.84 million daily transactions on Thursday, September 14th, while Ethereum, the leading smart contract platform, processed 1.28 million transactions on the same day. Since then, Base has consistently exceeded Ethereum's transaction volume.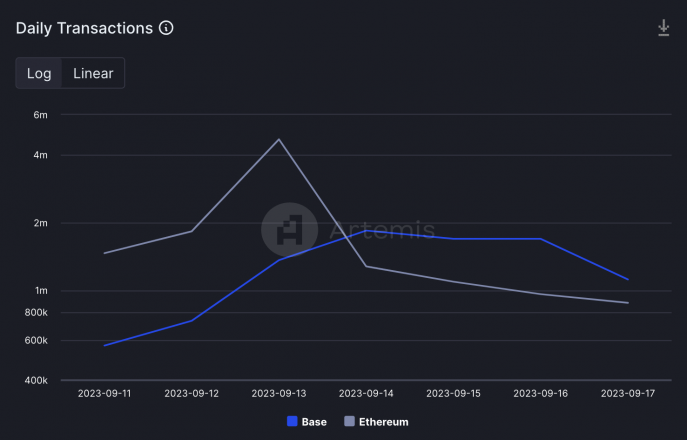 The surge in Base's activity is not coming from decentralized finance (DeFi) applications but is mostly due to the high usage of Friend.Tech, a decentralized social media platform that allows users to buy and trade tokenized shares of creators and influencers.
Friend.Tech saw a meteoric rise and fall in usage in August after a period of initial hype. Daily transactions plummeted 96% from a peak of ~525,000 on August 21 to just over 18,000 by month's end, according to data from Dune Analytics.
However, the social platform saw renewed growth last week, exceeding its all-time high. This resurgence was driven by users competing for points that will be used for an upcoming airdrop, according to a report from IntoTheBlock.
"Base has quickly become the L2 with the most unique addresses and transactions, fueled by Coinbase's wide reach, making it a strong candidate for social applications like FriendTech to thrive," said IntoTheBlock analyst, Lucas Outumuro.